Refresh your mind in Buddhist holy mountains, keep your soul immerse in stunning vistas with ancient culture, then reach further south to explore old colonial buildings; the end of the Death Railway; magnificent, private beaches; and finally have a wonderful adventure in the Myeik Archipelago, one of Southeast Asia's best-kept diving secrets.
Tour Code:
Duration: 14 Days/13 Nights
Tour Route: Yangon – Mount Kyaiktiyo – Hpa An – Mawlamyine – Dawei – Maungmagan Beach – Kawthaung – The Myeik Archipelago – Kyat Mauk – Honour Rock, Western Rocky and South Rock – Macleod Island – Great Swinton – Rocky Island – Ranong (Thailand)
Tour Customizable: Absolutely! (Tell us your specific requirements in the inquiry form)
Brief Itinerary
Day 1: Yangon
Day 2: Mount Kyaiktiyo
Days 3-4: Hpa An
Days 5-6: Mawlamyine
Day 7: Mawlamyine To Dawei, Including The Death Railway
Day 8: Maungmagan Beach
Day 9: Dawei To Kawthaung And The Myeik Archipelago Tours
Day 10: Kawthaung To Kyat Mauk
Day 11: Honour Rock, Western Rocky And South Rock
Day 12: Macleod Island
Day 13: Shark Cave And Night Dive At Great Swinton
Day 14: Rocky Island, High Rock And Return
Tour Highlights
Witness the huge golden rock perched atop Mount Kyaiktiyo, said to cover a hair of the Buddha
Climb the holy Mount Zwegabin and discover the huge pagoda-filled caves of this ancient karst limestone landscape
Take a riverboat to historic Mawlamyine, the former capital of British Burma and inspiration source for Rudyard Kipling's poetry
Gain more knowledge about the end of the WW2 Death Railway and war graves at Thanbyuzayat
Discover the private white sand beaches around Dawei
Make legend dives around flawless Myeik Archipelago including corals, caves, sharks and manta rays
Full Itinerary
Price & Inclusion
Accommodation
Photos
Day 1: Yangon
Arriving in Yangon and visit the impressive Shwedagon Pagoda in the Buddhist center of Myanmar.
Getting around the downtown in the evening and get a chance to explore lots of restaurants and bars appear currently in this iconic city.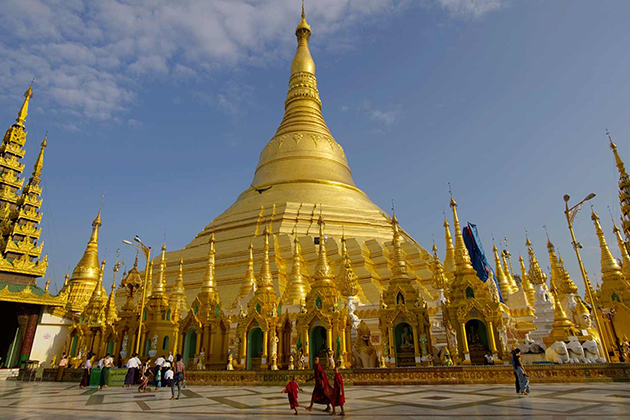 Day 2: Mount Kyaiktiyo
Discover one of the three most sacred sites in Myanmar tours – the Golden Rock at Mount Kyaiktiyo. The rock seems to challenge earth's gravity by lying on the edge of the 1,100m mountain; you will enjoy the peaceful time in a hotel at its summit, providing the whole breathtaking views of the area.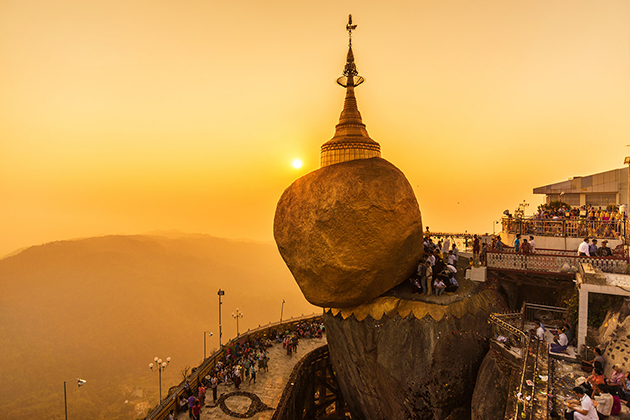 Days 3-4: Hpa An
Moving eastwards to Hpa An, the ancient capital of Karen State. You will get the chance to witness lush paddy fields; pagodas that lie on strange rock formations; natural pools and dramatic limestone karst mountain scenery of the surrounding area; and thing we should not skip is the number of huge caves, which clearly show many religious significances promising to bring you back to hundreds of years. The plan for the next day is hiking up the monolithic Mount Zwegabin which offers a good chance to improve strength and gain the exotic experience when reaching the monastery at the mountain peak.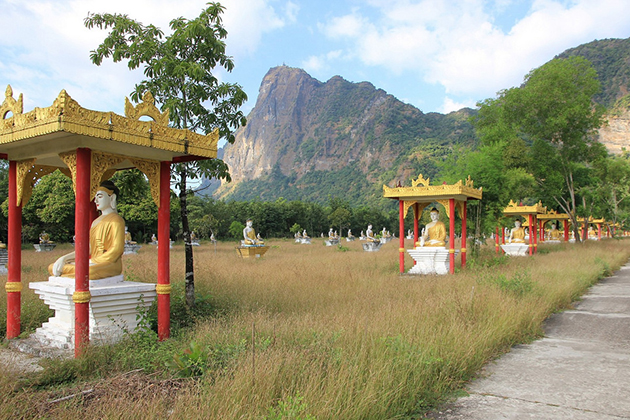 Days 5-6: Mawlamyine
After making effort to reach Zwegabin, take a relaxing boat trip down the Salween River to Mawlamyine, the tropical capital of Mon state and used to be an administrative center of British Burma. This peaceful city gets series of colonial buildings lining its streets and an impressive pagoda with the surrounding area's view. It also creates inspiration for Rudyard Kipling to compose his famous poem Mandalay.
Explore the giant Buddha is at Mudon and (time allowing) check out the pristine Bilu Island, known locally as Ogre Island and spend time on reviewing unique handicraft offered by a wide range of local shop.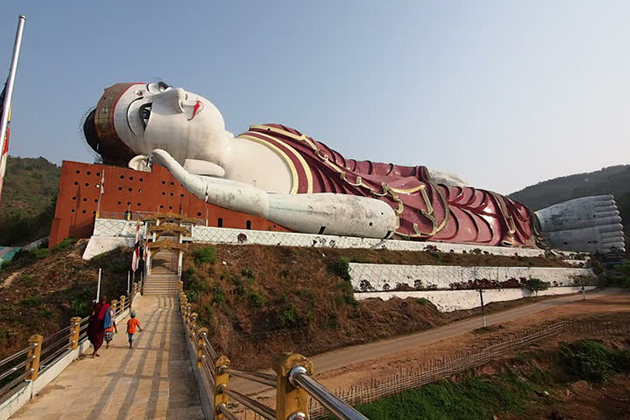 Day 7: Mawlamyine To Dawei, Including The Death Railway
Continue your journey to the south of Myanmar, and experience the Tenasserim Hills and the historical town of Dawei. On the way, you will have the chance to visit the moving Allied War Memorial and the Burmese end of the Death Railway atan Thanbyuzayat.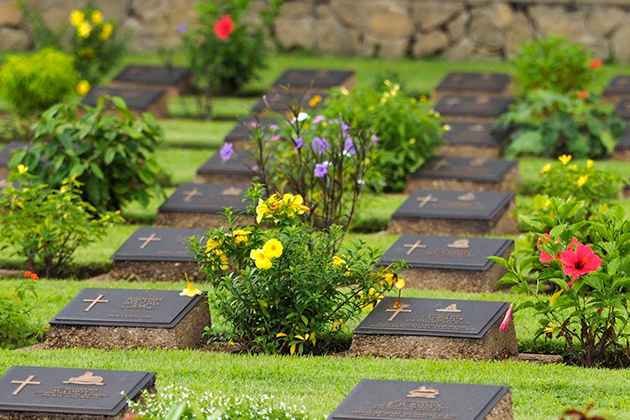 Day 8: Maungmagan Beach
Reward yourself at Maungmagan Beach and explore the untouched, white sand beaches of the Dawei Peninsula.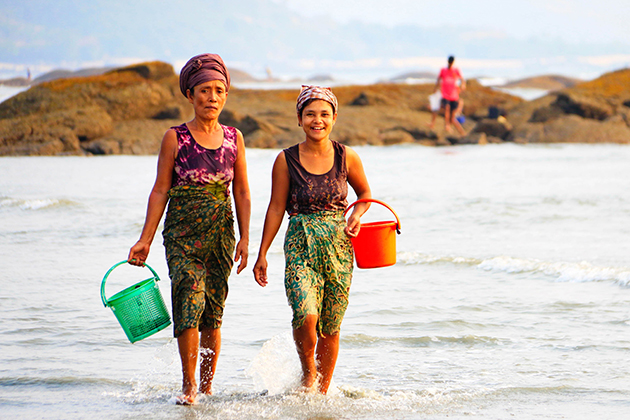 Day 9: Dawei To Kawthaung And The Myeik Archipelago Tours
Go ahead to Kawthaung, a coastal border town that will bring to you a little bit shock after going sightseeing around more remote parts of Myanmar, where we can witness the crowd of business people, backpackers, and adventurous travelers.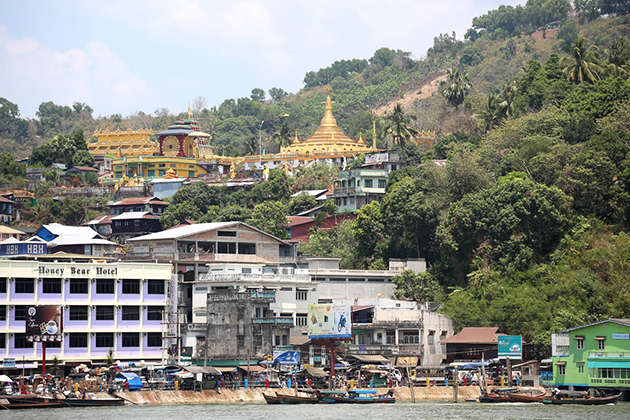 Day 10: Kawthaung To Kyat Mauk
After entering, your boat will leave and finish your Myeik Archipelago travel, visiting first Kyat Mauk island. Kyat Mauk and its surrounding islands are famous for their limestone cliffs, caves and long white sandy beaches. The dive sites are fulfilled by amazing things from colorful soft coral to challenging conditions within the caves for those who're seeking exotic experience. Two fun dives and one-night dive will be specially set up, containing chances to see tuna, blacktip sharks, stingrays, snapper, tortoises and other rare and beautiful creatures.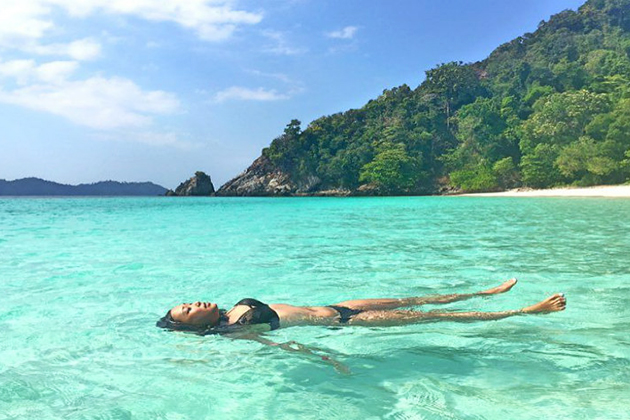 Day 11: Honour Rock, Western Rocky And South Rock
Beginning the day at Honour Rock, then taking a small trip to discover beautiful coral and a huge sea fan forest. The next dive is going to be organized in one of the best dive sites in Myanmar, Western Rocky. It includes a cave-like tunnel at 20 meters depth that goes all the way to the island. Going diving here also offers good opportunities to view bowmouth guitarfish, nurse shark, grey reef shark, cuttlefish, harlequin shrimps, frogfish, sea horses and a plenty of lobsters. Western Rocky Pinnacle, where you will continue with the next dive and see how beautifully the sea leopard, grey reef and nurse sharks, eagle ray, eels, ghost pipefish and sea horses all gather in this area. The last dive of the day is in South Rock, where a wide range of beautiful reef fishes promises to satisfy your curiousness.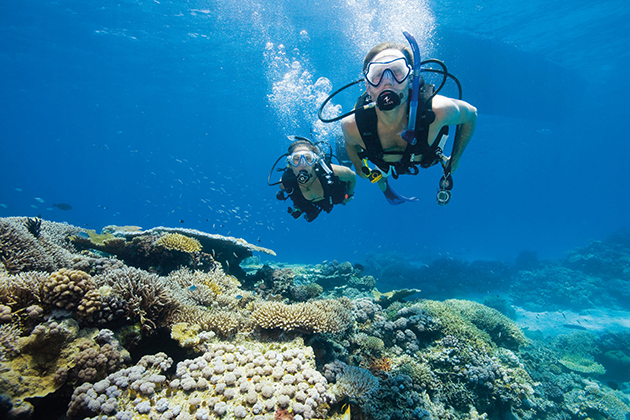 Day 12: Macleod Island
You will take the first two dives in Macleod Island which is quite famous for its amazing dive sites. It also helps you get the chance to meet frogfish, sea horses, manta rays, harlequin shrimp, various shark species among other smaller ocean critters. The next dive we will make is at the arch of Stewart Island, as known as the home of many exotic marine creatures. A fourth dive, at the North Twin, offers the much bigger view of the whole archipelago.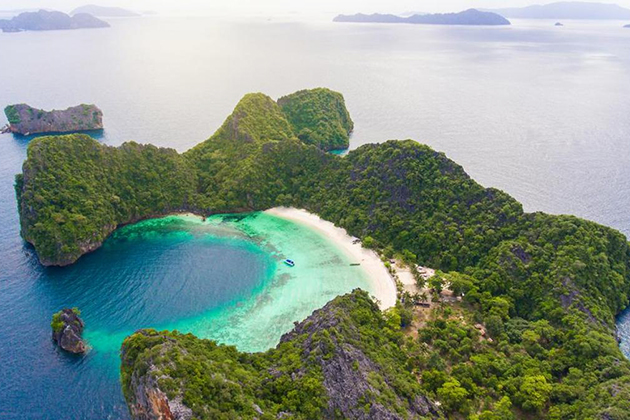 Day 13: Shark Cave And Night Dive At Great Swinton
Start your day with two dives at North Twin Island and the North Pinnacle of North Twin, renowned for clear waters, good coral life and good chance to see a variety of big fishes. The third dive is in Shark Cave, one of the most well-known dive sites in the archipelago, offering excellent chances to see sharks inside the cave. The final dive is a night dive in Great Swinton, where you will get the opportunities to see barracuda around its beautiful reef.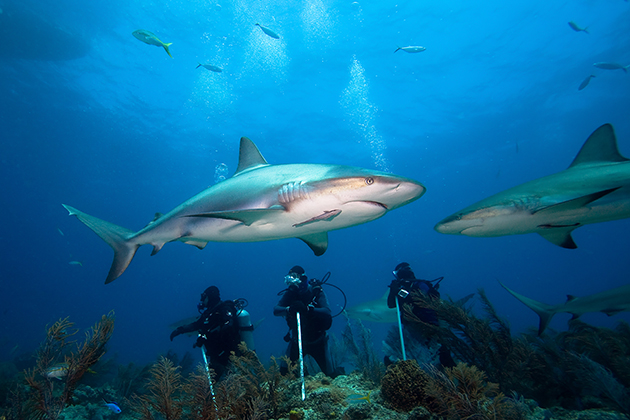 Day 14: Rocky Island, High Rock And Return
In the last day, we're going to take two dives – Rocky Island and High Rock, well known for the best large diving areas in the archipelago and many kinds of sea creatures such as pipefish, pineapple fish, frogfish, seahorses. At the end of your diving trip, come back to Kawthaung where we'll take care of your transfer to Ranong, Thailand.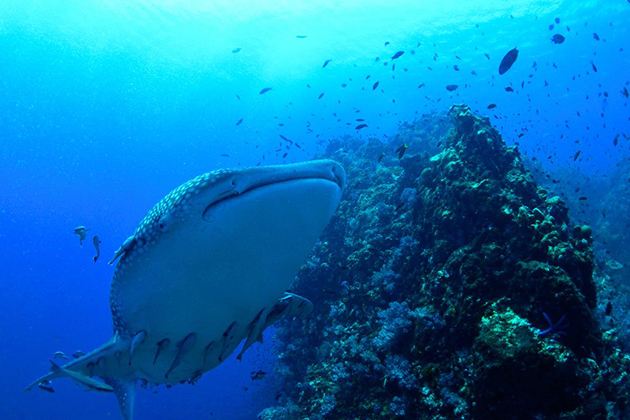 What's Included?
English speaking guide
Accommodation with breakfast
Domestic flight tickets, including insurance surcharge and current fuel surcharge
Passenger service charges for domestic flights
Entrance fees and zone fees for the visits mentioned
All transfers and sightseeing by private air-con vehicle with drivers, as mentioned in program
Private local boat fare for Inle Lake excursion, as mentioned in program
What's Excluded?
International ticket to/from Yangon
Visa fees and visa arrangements for Myanmar
Visits not mentioned in the program
Drinks and personal expenses
Tips and porters at hotels
Any other items not mentioned
Important Notes:
The above itinerary is indicative and some details may change according to conditions and availability; you will always be informed of such changes.
Please be aware that flight time, hotels and all others logistics, services and days of travel are subject to availability. Where flights are canceled or delayed Myanmar Tours will endeavor to secure alternative arrangements of similar value as noted in our booking conditions.