Things to Do & See in Myanmar & Thailand Tour
Myanmar and Thailand are two of the most beautiful countries in Southeast Asia. With the unique cultural identity, rich history and vibrant community, Myanmar and Thailand have become two popular destinations for visitors from all over the world. If you are planning a Myanmar and Thailand tour but don't know what to expect, keep scrolling to check it out!
Best Things to Do & See in Myanmar
Enjoy the Hectic Pace of Life in Yangon
Many tourists have appreciated Yangon as one of the most wonderful cities to visit in Asia. It is not just because it is home to one of the grandest pagodas in the world: Shwedagon pagoda but it is also where tourists can soak up the lively atmosphere in the downtown city. Likewise, indulge in the hectic pace of life in a wonderful experience in Myanmar Thailand tour packages. Take a stroll through the downtown city, you will capture the hustling and bustling in many street vendors, teahouses, stalls, and many more.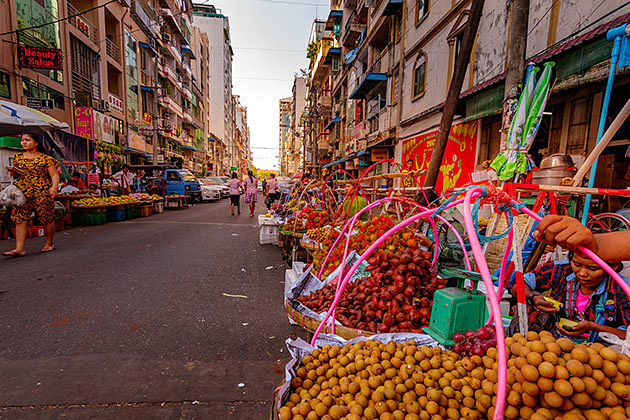 Admire the Glittering Golden Pagodas
For a long time, Myanmar has been famous as the land of Golden Pagodas. And once in a Myanmar Thailand tour, you are likely to want to explore how important the pagoda to the culture and people. What's more, some of the pagodas are said to be home to the Buddha's hair. Shwedagon Pagoda in Yangon, Golden Rock in Kyaikhtiyo pagoda, Shwezigon Pagoda in Bagan are some of the must-see temples in Thailand Burma holiday.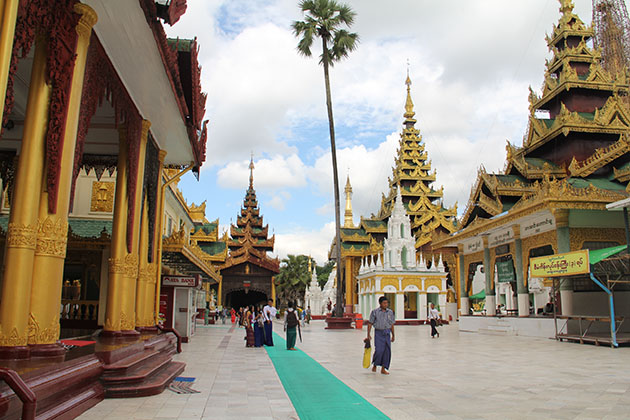 Explore the Markets to Gain Authentic Local Experience
The bustling markets of Myanmar are always wonderful places for tourists to gaze out at the daily life of local people in Myanmar Thailand tour. It is where you will capture an array of local staples, food, and smiling faces of women covered with Tanaka (a traditional Burmese make-up powder).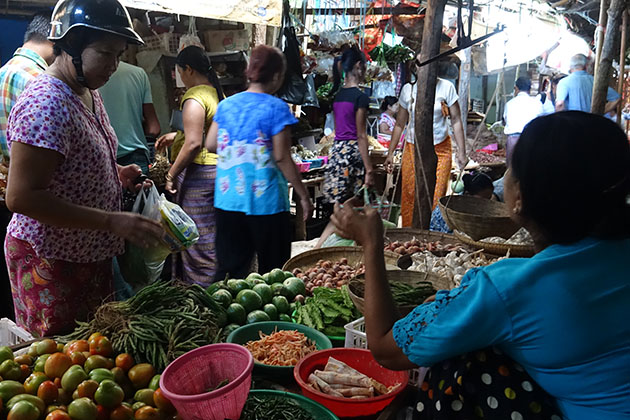 Learn about the Daily Life of Monks in Monasteries
It many a bit strange to you that every child in Myanmar is trained as novice monks when they are from seven to thirteen years old. In your Myanmar Thailand trip, let find out the typical life of Burmese monks when you visit some monasteries in Mandalay.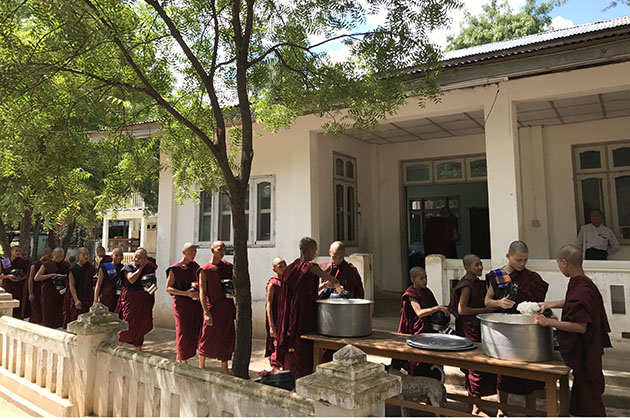 Escape from the Busy life to the Untouched Paradise on Myeik Archipelago
There is not a fantastic place to observe the wonderful marine life in a Myanmar Thailand tour package than Myeik Archipelago. When talking about Myeik, you can imagine it as the second Maldives as it possesses the heart touching beauty. However, it is more untouched even it is in the 21st century. On a visit to the small islands in a Thailand Burma holiday, you will see many stilt houses of the Moken people who are the only resident in the archipelago. After visiting countless temples on the island, the beautiful Myeik Archipelago is an ideal place for visitors to visit in Myanmar Thailand tour to relax on the serene scenery.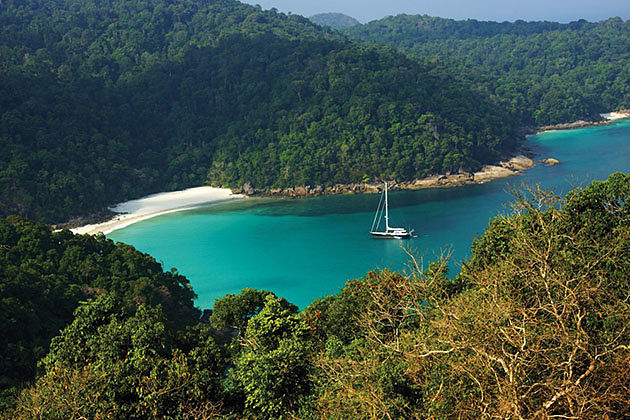 Don't miss the Balloon Trip in Myanmar Thailand Tour
Floating on a hot air balloon trip in Bagan is one of the most amazing activities in Myanmar Thailand tour. With more than 2000 temples packed into the flat region, it is almost unreal that you have to see it from above to gain its true allure. As the sun flickers across the sky, a hot air balloon ride is a great chance for you to enjoy the breathtaking scenery blending in the light wind swaying in the air.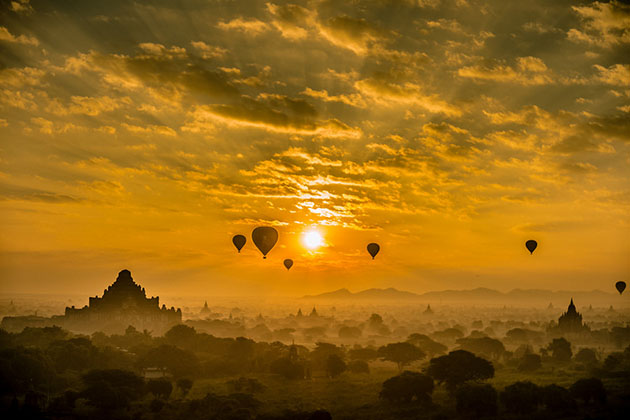 Best Things to Do & See in Thailand from Myanmar Thailand Tour Packages
Explore the Exotic Floating Market in Bangkok
The floating market full of boats, products, and colorful tropical fruits is of the most beautiful images of Thailand which are used to promote the country's tourism image. Likewise, discovering the floating markets is always a fantastic experience in a Myanmar Thailand tour. Embark on a boat trip and sail along the narrow canals, you will encounter countless boats full of products and tropical fruits. Not just sightseeing, a Thailand Burma tour allows you a chance to savor some of the best local seafood that cooked on the boat.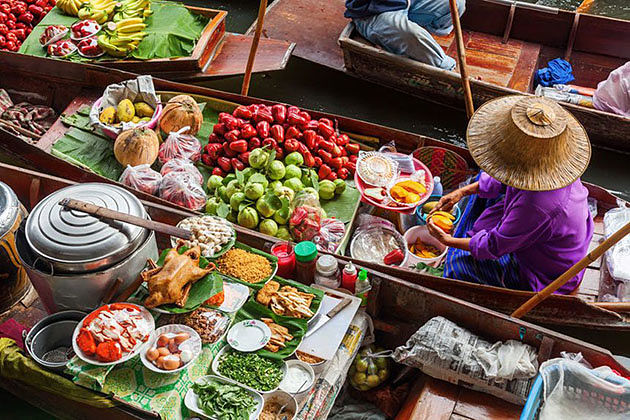 Savor the Best Thai Cusine in a Thailand Myanmar Tour
Together with the stunning landscapes, Thailand has been well known for its mouth-watering cuisine. No one traveling to Thailand can ignore the wonderful Thai food that once enjoys in in Myanmar Thailand tour, that will itching you to travel back for more. Tom Yum, Guay Teow, Som Tam etc are some of the best food to try in Myanmar Thailand tour packages.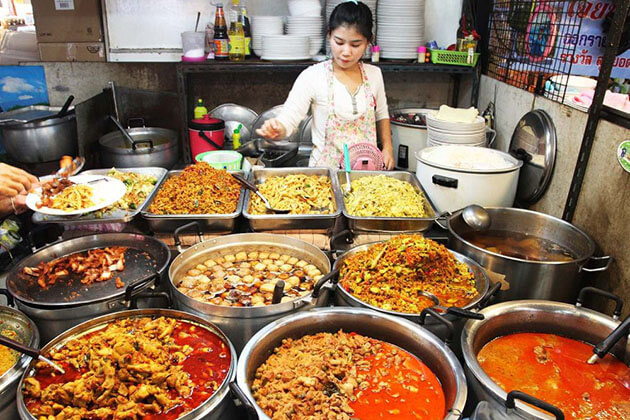 Visit an Elephant Camp in Chiang Mai
Perhaps elephants are the most distinctive identity when talking about Thailand. As a result, why can we skip this interesting experience in a Myanmar Thailand tour? Traveling to Chiang Mai, you will capture the chance to encounter with giant elephants. Riding an elephant is not encouraged at present. Instead, you can feed and bath them on the river in your Myanmar Thailand tour.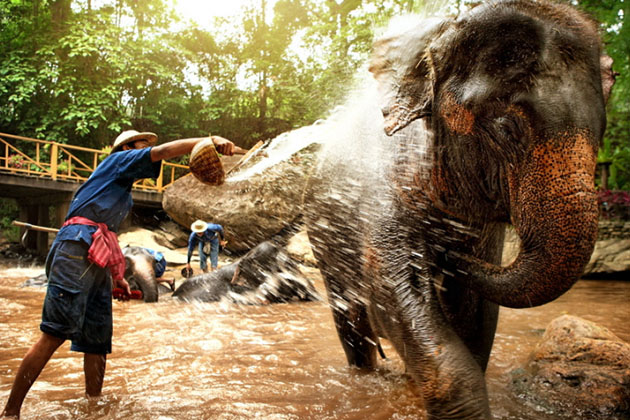 Get on a Tuk Tuk and Explore the Cities of Thailand
Hopping on a tuk-tuk and discover the rustic pace of life in big cities of Thailand is a unique way to explore the country that we deliver to you in a Myanmar Thailand tour. It has gone through a long time that becomes the symbol of Thailand's urban life. Therefore, riding on a tuk-tuk will an exciting experience as it takes you everywhere in the city to capture the bustling markets, lively streets, and the peaceful aura in a small alley.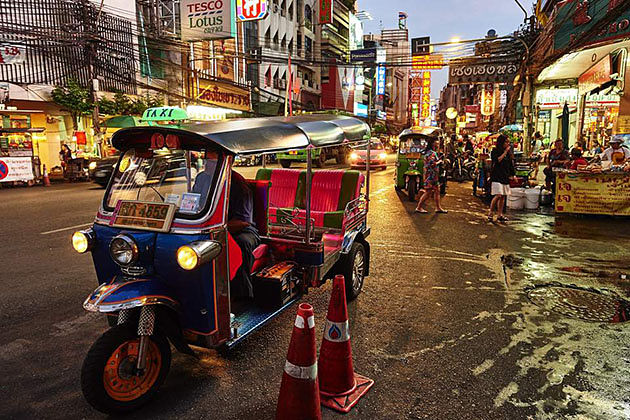 See the Golden Hue Radiates from Glittering Temples
If you love to learn more about the religion, you are unlikely to skip visiting the magnificent in Myanmar Thailand tour. The country of Thailand is filled with impressive Buddhist temples with some dating back to centuries ago. The fabulous architecture, history as well as the devotion to people's life and Buddhism is definitely worth your visit. Among all, Wat Phra Doi Suthep, Sanctuary of Truth, Wat Phra Kaew (Temple of the Emerald Buddha), Wat Saket, Wat Pho, Wat Arun, Wat Traimit, Wat MahaThat, and Wat Pha Son Kaew are top must-visit temples in Thailand Myanmar trip.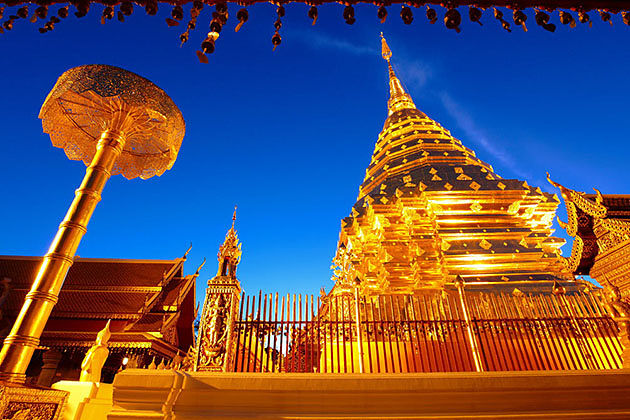 Soak into the Emerald Seawater of Stunning Beaches
There are hundreds of beautiful beaches in Thailand to choose for your Myanmar Thailand holiday. Thailand beaches are where you can smell the scene of the ocean breath, enjoy fresh coconut, and savor the amazing seafood. Phuket, Krabi, Koh Samui, and Khao Lak are beast beaches for a Myanmar Thailand holiday.