Being the largest and hub of clubs, karaoke and spas in Myanmar, Yangon is no doubt a paradise for men to get a girl for a happy night. Though the traditional custom of Myanmar does not encourage this, you are always able to find a mongering among young chicks in the largest city of Burma. In this article, we provide you with an insight into Yangon nightlife, red-light district, and best places to find a girl for sex in Yangon for gentlemen on their trip to Yangon
Yangon Nightlife – It's More Than What You Have Expected!
You may ever hear about Yangon through several people, news, or social media. That, this is the largest, most exciting place in Myanmar, and the hub of entertainment. And even you may ever shape an image of this charming city in your mind, there will be more things to see, taste, and discover that you have to once witness it in the real life. The vibrant city of Yangon is impressive and attractive to people in day and night time. There is a fact that Myanmar is not a country of nightlife. Nevertheless, Yangon nightlife is still something awesome for tourists to experience. What's more, Yangon nightlife is an ideal time for you to find a girl for "one-night stand". The city possesses almost famous bars, clubs, and discos of the country that enough for you to tie your hair up to enjoy a happy night. We know for gentlemen who are seeking for an exotic night, there is not more wonderful than enjoying music with a seductive girl. Together with bars and clubs, parties that take place at the hotel are also great places that you can make friends with many locals.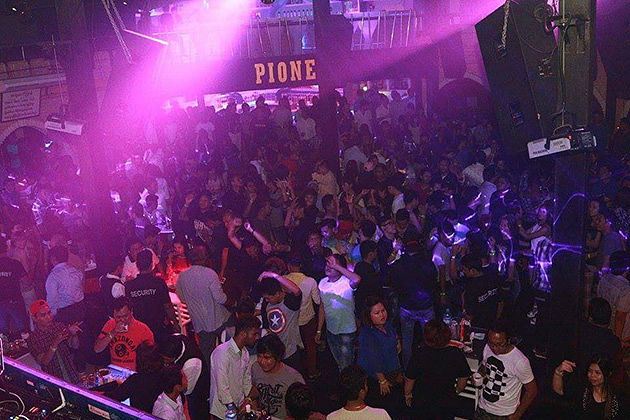 Yangon 
Red-light District 
Like many other countries in Asia, prostitution is illegal in Myanmar. Nevertheless, this does not mean that you cannot find any red-light streets in Yangon. For gentlemen who hope to find a Burmese girl for sex in Yangon, Chinatown is a great place that delivers you with many choices. Some Burmese young chicks can even speak English and thus it's easy for you to negotiate the price.
Yangon Girl Price
It depends on how the girl you meet that determines the girl price in Yangon. Normally, the price for a girl you meet in bar arranges from 50000 Kyats to 100000 Kyats (33 USD – 66 USD) for a short stay or an overnight.
Best Bars & Nightclubs in Yangon to Find a Girl for Sex in Yangon 
Not just entertaining, bars and clubs are the best places to find and pick up a girl for a happy night in Yangon. About 3 years ago it was not very popular. However, until now, there is a wide range of bars and clubs in Yangon for you to choose from. Up to 1 am there will be a model show for entertainment. Almost clubs close at 3 am and that's time for you to continue enjoying an endless night with a young chick that you have picked up. Below is the detailed information about the best bars and clubs to find a girl in Yangon at night:
Pioneer
Opening hours: 21:00 pm – 4:00 am
Address: Yangon International Hotel Complex, No.330, Ahlone Road, Yangon
Club 5 Music Club
Opening hours: every day until 1:00 am
Address: 33, Alan Pya Pagoda Road, Dagon, Yangon, Myanmar
Dj Bar
Opening hours: 10:00 pm – 2:00 am
Address: Dusit Inya Lake Hotel Compound, 37 Kabar Aye Pagoda Road.
7th Joint
Opening hours: 5 pm – 2 pm
Address: G-A10 Shwe Asia Building, corner of 47th Street & Mahabandula Road, Botahtaung Township, Yangon
Tips for Getting Date With a Girl in Yangon
So, follow these above essential guides, getting a girl for sex in Yangon is not a big deal. To find out more about the entertainment in Yangon, go here for further special information to have a best happy ending vacation.