A Letter from Our CEO
"Mingalabar" with my heartiest greeting!
Due to the bad effect of the COVID-19 pandemic worldwide, the tourism industry was a bit paused. However, during the pause, we have been doing a lot of social welfare and humanitarian assistance in the affected areas. We would like to thank you for always following us. Even though we did have some difficult circumstances financially, we have been doing what we should do
We understand that all of you might be worried about the ongoing outbreak of the pandemic. Regardless of how challenging the situation is now, there is no doubt that the world will overcome it! We want you to keep hope and keep looking forward to the bright future until we can meet again!
Whether it's next week, in a month or a year, we WILL DEFINITELY travel again. Thank you for all your love and thank you for choosing our country as one of your destinations to discover.
With our headquarters based in Yangon, our team now is 50 people strong and continues to grow. We work exceptionally hard to bring you the high-end service in Myanmar from our first hello to your return home. We dare to innovate, aim to be unique for years to come to inspire our customers on the way to Myanmar – the Land of Golden Pagodas.
Sincerely,
Hana Nguyen
CEO of Go Myanmar Tours
Who We Are
Go Myanmar Tours is a travel company based in Yangon, Myanmar specializing in operating distinctive journeys for travelers all around the World. At Go Myanmar Tours, we always focus on delivering true value to our clients. We know that our customers expect the very best, every moment of every trip day. And we seriously challenge ourselves with the goal to bring an experience beyond the expectations of our clients, each and every time when they travel to Myanmar.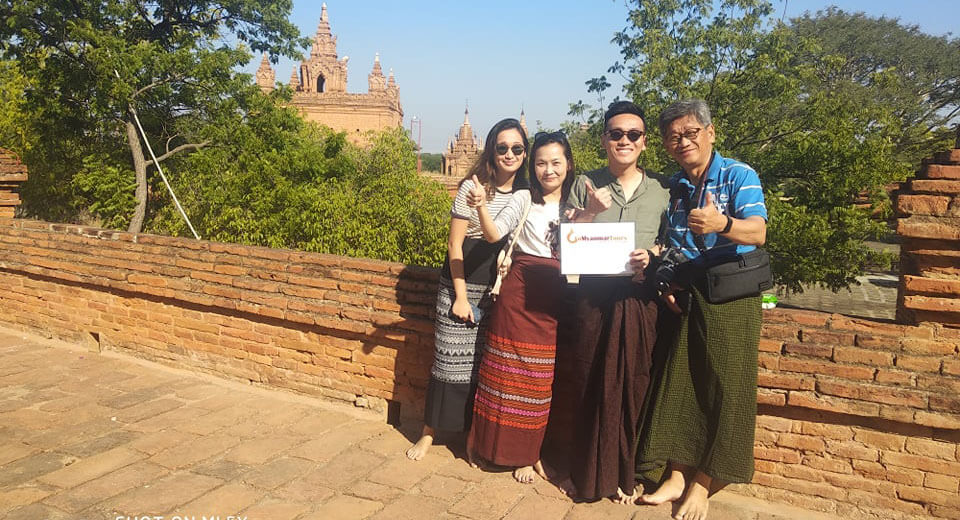 We've Got A Story To Tell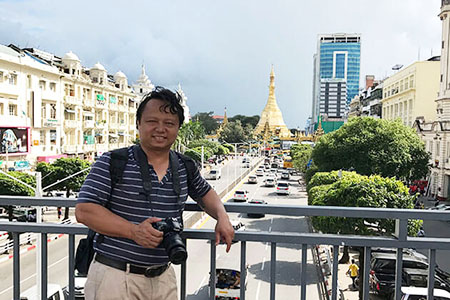 After decades of being isolated to the outside world, Myanmar (Burma) now has opened its door to all people. And it's the right time to start an adventure to explore the fascinating country. Go Myanmar Tours, formed in 2005 by Henry Le, a person with a huge passion for tourism and want to show his beautiful country to the world. The website gomyanmartours.com was built to offer Myanmar tour packages and travel services for visitors to discover the country little by little.
As locals, we master every corner of the country to create the finest itineraries to satisfy the need and interests of each individual and group, help them gain authentic, in-depth and meaningful experiences their way. The website subject-specific conferences for package tours, tailor-made holidays, day trips and excursions in Myanmar (Burma). We are a dedicated team that has insights into the country's destinations to design the most suitable trip for your Adventure, Family, Luxury or Special Interest Travel.
After 18 years, we are proud of being a member of the Myanmar Travel Association (UMTA), American Society of Travel Agent (ASTA), and Pacific Asia Travel Association (PATA). If you want to combine your trip with other countries in Asia, we cater to your demand! With more than 18 years working in the tourism industry, we know clearly where to look for the stunning scenery, hidden story, and amazing restaurants.
Our Vision
Connecting people to life-enriching travel experiences
After spending a long time for touring in Asia in general and Myanmar in particular, we believe that traveling is the best way that connects people all around the world to experience the essence of a country, learn about its culture, tradition, as well as the unique custom. Therefore, we try to work to bring people together to taste authentic local life, savor its sight, sound, and flavor.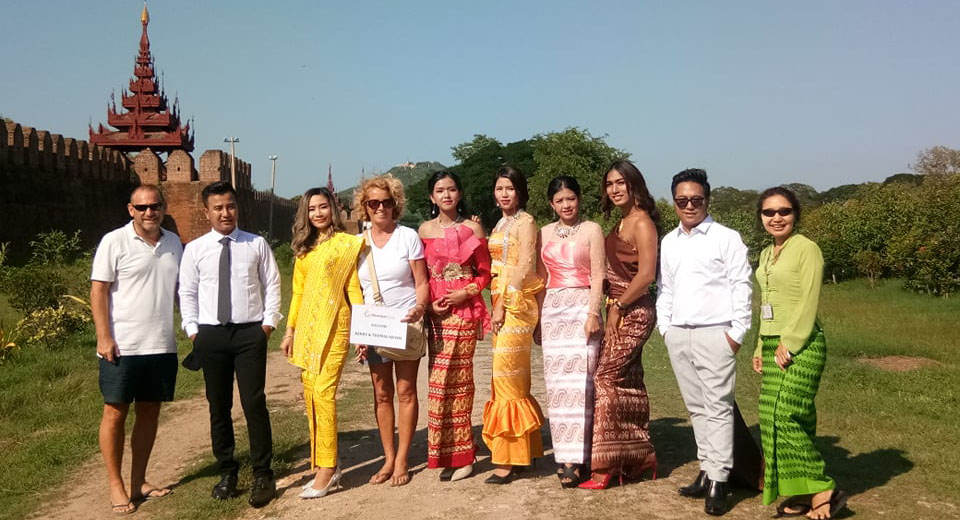 Our Mission
To be Your Reliable Online Travel Tour Operator
Go Myanmar Tours provides travelers with all they need from travel service, car transfer, ticket, and more. With the professional team who works passionately, you can completely rely on us to be your best companion in every step to Myanmar.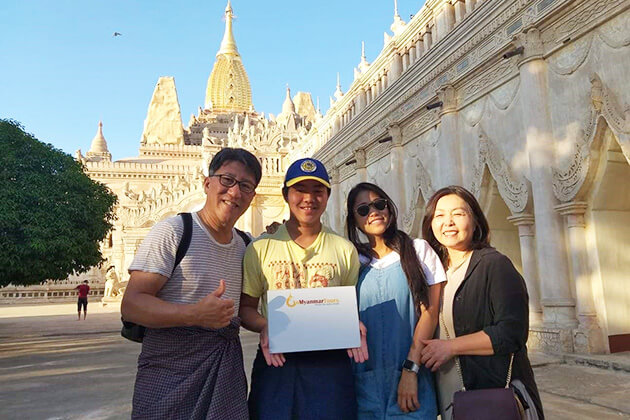 To Delight Our Customers with Authentic Vacation Packages
After over 18 years working in the tourism industry, our mission remains the same as we were when we established the company in 2005: to provide high-quality vacation at the most affordable price while giving each and every guest personalized attention.
To do this, we consistently recruit qualified staff and train them to offer our customers the best service. Our travel experts are known for their high attention to detail and quickly respond to any of your questions and concerns. Not just assisting you in the journey to Myanmar, even the next time when you want to plan for a trip to Asia, feel free to ask them how they've traveled lately, they will likely to show you tons of great advice.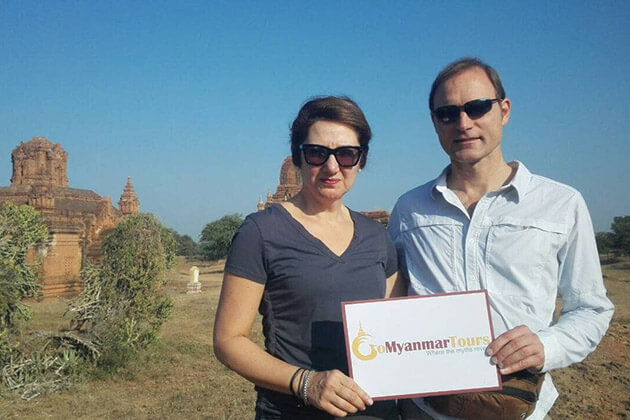 Maintain Sustainable Tourism Development to the Community
As a country that is relatively new to the outside world, we know there are so many things to discover around the untouched landscape of Myanmar. In our attempt to develop tourism in the country in a sustainable way, we work to help our customers to explore the best as well as the closest part of the vibrant community; to spend money, and to invest directly with the locals in each destination we pass.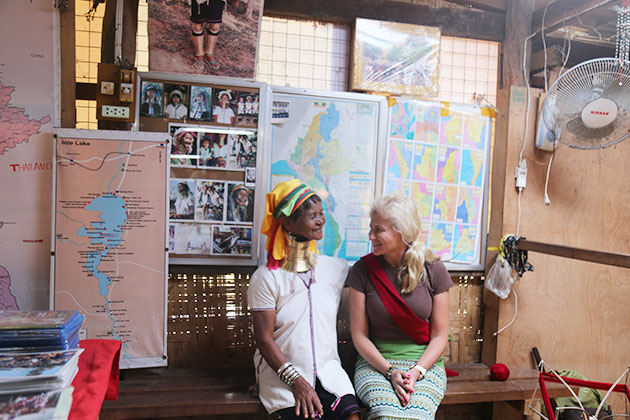 Our Core Value
We have been building our team for over 18 years, handpicking our specialists, guides, and drivers throughout Myanmar. Meet our team here. We understand customer service is the first, flexibility being a must, and value to our customers being the best. This idea is our vision and target for us to set goals for offering the service of the highest quality and providing the perfect products to travelers all from all over the world. Not just a journey, but the unique trip with the exceptional experience you are looking for, your plan, your interest, all are made easy with one specialist from the beginning to the last.
At Go Myanmar Tours, quality, trust & safety are three main keys in travel that we take seriously.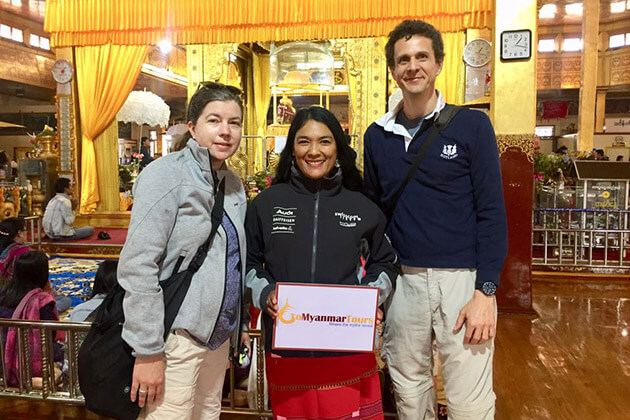 What We Do for You
We Work For You
At Go Myanmar Tours, we work to bring you extraordinary private holidays, all totally tailored and bespoke. We have the expertise to help you realize your dreams and turn it into reality, exceeding your expectations. We do this by being extremely knowledgeable and dedicated to each client. With over a decade of working in the tourism industry, we will work with you every step of the way until we achieve the perfect result: a personalized, life-changing holiday that becomes one of your favorite holiday memories.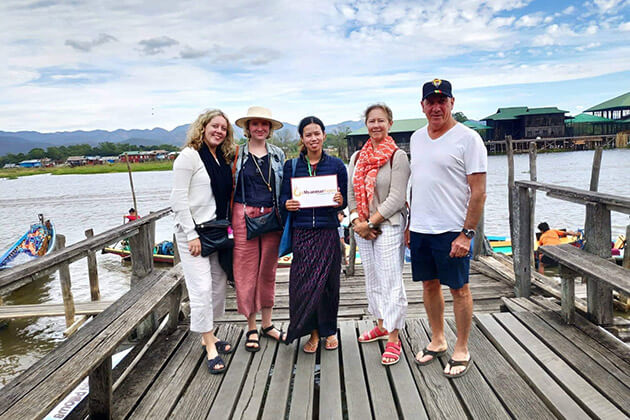 Free Inquiry
As soon as you make an inquiry to Go Myanmar Tours with your ideal trip, you will be put in contact with a specialist who has been exploring the area deeply. Your specialist will first talk with you on the phone, live chat or exchange via emails to better understand your interest and specific requirement. They will then quote a tailor-made itinerary proposal that can be refined until you are satisfied and ready to book. This inquiry process is totally FREE and you are under no OBLIGATION!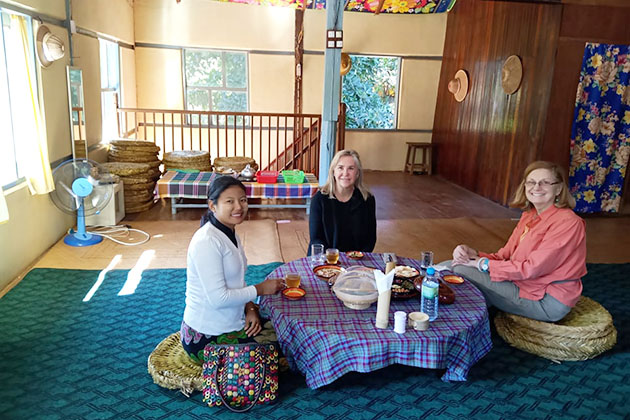 Easy Booking – Amazing Value
When you are satisfied with the itinerary, book with your specialist and pay the deposit. The payment process will be carried carefully with your specialist right after the booking. Keep in mind that the sooner you book, the better promotion you will receive! Our specialist will then assist you every step of the way until you finish your trip to Myanmar with the most satisfaction. Throughout your journey, your specialist will continue to support you. You can also contact us over the phone on a specific number at any time.
For booking a tour, here are 5 ways to book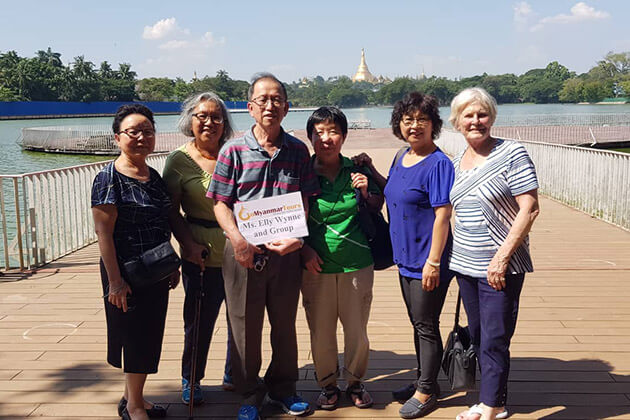 A Custom-Crafted Itinerary Created by Real Insiders
We understand you deserve a unique experience when traveling from the popular attractions to off the beaten track destinations. Our well-trained English-speaking travel advisors have a lot of experiences, knowledge, efficiency to enable us to provide you with the best possible advice, itinerary, information, and prices. All of the proposed itineraries on the website are tailor-made by our experienced travel experts. If you want to create your unique trip, please do not hesitate to contact us for a tailor-made tour program. We are happy to customize the unique program to meet your unique needs to all parts of Myanmar or to the neighboring countries: Laos, Cambodia, Vietnam or Thailand and so on.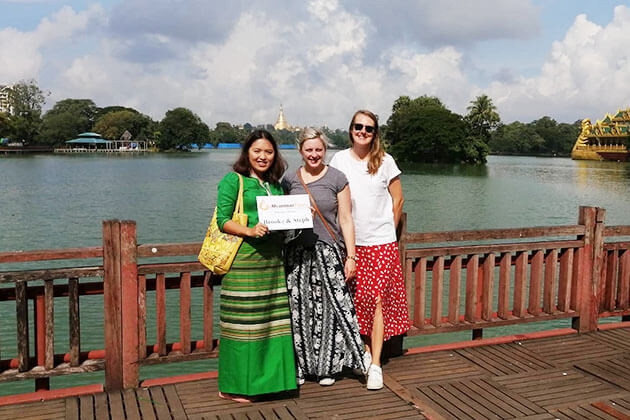 We are Delighted to Make an Adjustment for You
Before you decide to book a tour, every element of the tour can be tailored to meet your exact needs from guide, driver, or vehicle.
Discover Your Way With Maximum Flexibility
Whether it is a family trip, solo travel, group tour, or honeymoon, your Myanmar tour is a perfect combination of the carefully designed itinerary, passion travel consultant, and knowledgeable tour guide. It is not just traveling from A to B or seeing the sights. Your unique journey focus on providing you with history culture, and local insight in each destination you pass.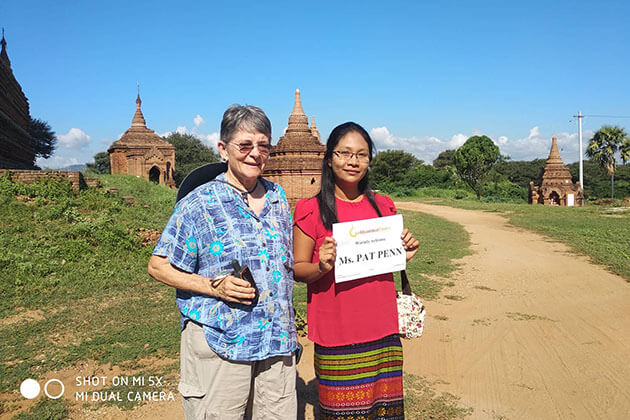 Safety Commitment
Whenever you travel with Go Myanmar Tours, you are in safe hands!
As a professional tour operator in Myanmar (and Vietnam, Laos, Cambodia), we always ensure the safety of any tour group from small to big. Our specialist will be dedicated to handling your trip throughout the process and take care of your trip with the little details to ensure you have a hassle-free journey to Myanmar. In case there are some unexpected things happen after you make your payment with us, don't worry about that because a money-back guarantee for customers is provided.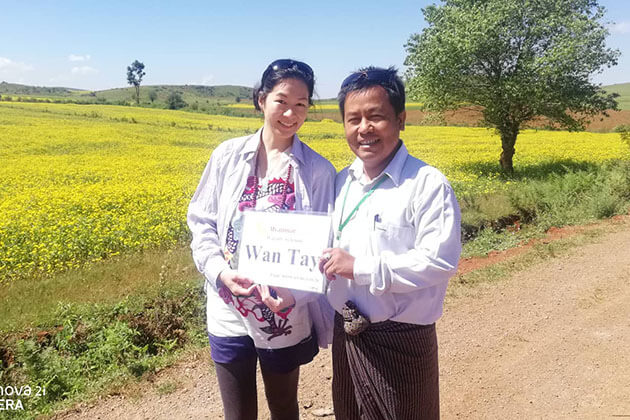 Additionally, our Safety Management also covers the following elements of your trip:
Selected Brand Hotels/Resorts: All of the accommodation must be well chosen and arrange, we make sure that all the booking is the process exactly the same Confirmation Voucher. Your option of hotels will always be sent for your inspection before arrival. We only book the accommodation that you love and would love again.
Luxury Vehicle with Veteran Drivers: Good conditions vehicles (air-conditions, clean, tidy…) Experience driver/s and always on times. The driver must be trained on how to serve tourists. If you are not satisfied with the vehicle and driver, we are always happy to change in the first two days you traveling to Myanmar.
Travel Insurance: We do not put the Travel Insurance in our tour packages to Myanmar. Insurance is compulsory when you travel with us.
Pre-tour inspection: Since we build any tours programs, our tour operator, as well as the travel advisor, must inspect all of the sites, restaurants, hotels, etc to make sure we offer the best available services to customers. In most of the cases, our tour operators are aware of all unexpected things that may arise during the trip
Services Confirmation Vouchers: All of the services we provide we always issue the Services Confirmation Vouchers. In that voucher, we have listed clearly all the services bought by clients.
Affordable Price: We are absolutely confident our tour prices are competitive and match the quotations. All inclusions and exclusions are extremely clear mentioned. There is always the price valid in our quotation has been sent.
High-End Customer Service From Our First Hello to Your Return Home
Many of our customers have returned to travel with us year after year and from one country to another (we operate tours and travel services in Myanmar, Vietnam, Laos, Cambodia, and Thailand) because of our excellent services. We are an entire team who proud of our selves on providing a friendly, personal and professional level of service to ensure that any tour in Myanmar will be operated well and effortlessly.
We have many long-established partnerships which ensure that the prices we offer are highly competitive, without compromising on quality and safety. We are big enough to have power in buying good prices from our services providers, and we pass that to our clients. And we are small enough to offer great personal care.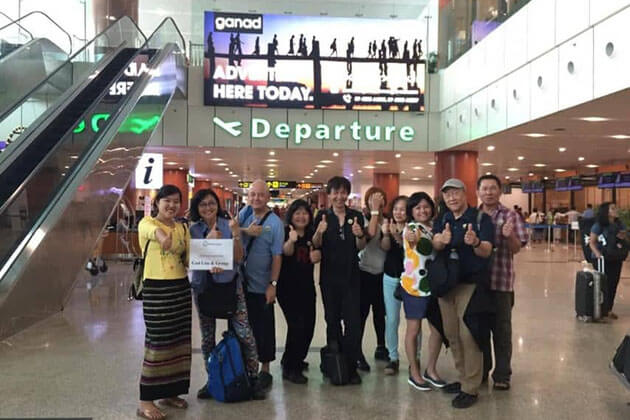 Trusted Payments
We offer 3 ways of payment options for you to choose when making payment after you book your tour with us. You can pay with your credit card, Western Union or One PAY to ensure that your bookings are always easy. We make sure that all the payment methods are at secure standard, convenience, and safety.
Excellent Reviews on Trip Advisor
We do not just give out single words, click to read what our customers talk about us on Trip Advisor: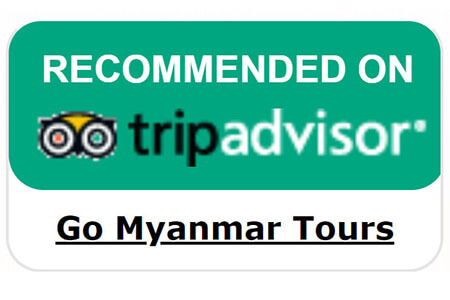 Our Pledge to You
No Booking or Credit Card Fees
Booking a tour with Go Myanmar Tours, you do not have to worry about charging unexpected fees. We will never charge you hidden booking or credit card fees.
We Are With You Every Step of The Way!
We will give careful attention to every detail of your itinerary from the smallest of details to ensure you end up your tour with the authentic experience that you will remember forever. Our tour guide, tour leaders and tour operators turn on their cell phone 24 hours/day in case of emergency and you need their assistance. All for free for your laid-back travel.
Whenever you need, we are here for you, contact us via:
Livechat: During working hours (9 AM to 6 PM (GMT + 6:30 – Yangon time)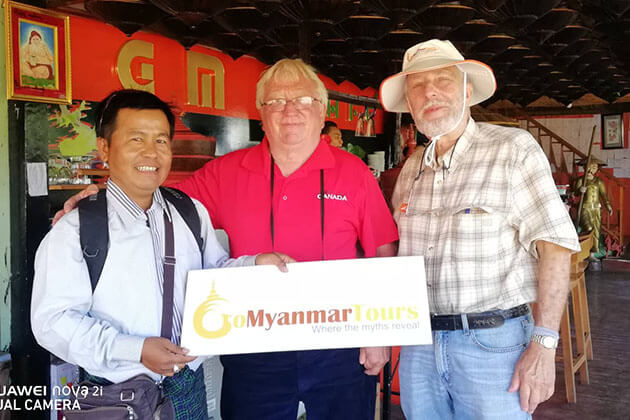 Expert Guides 10+ Years' Experience
We do understand an expert tour guide will make your day. At Go Myanmar Tours, all of our tour guides are well trained and have tour guide licenses and based on the performance. We ensure our local tour guide with deep knowledge, humor, and love for children will completely assist you every step of the way.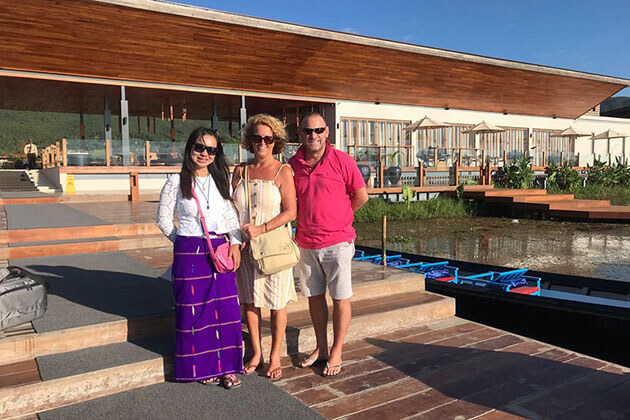 We Only Offer Shopping Stop if You Love It
Travel with Go Myanmar Tours, we promise there is no tourist shop, factory store to waste your time or money. In case you hope to buy unique Burmese souvenirs, we are always happy and support you to pick up some at an affordable price.
See the Precious Moments of Our Happy Customers
We have done all the hard work so you can access the best destination has to offer. Do not just take the road, determine your own journey with Go Myanmar Tours!