Health Requirements
Clients should take into account all international travel risks and familiarize themselves with health requirements applicable to the areas they intend to visit. The client is solely responsible for checking the safety and security conditions, vaccination, and other health requirements of governments in countries visited or transited.
Luggage Allowance
In accordance with regulations of the Department of Civil Aviation (DCA), the free baggage allowance within Myanmar is 20kg for the economy class, 30kg for the business class, and 40kg for the first class, plus limited carry-on luggage. Excess baggage charges are the sole responsibility of the client. Regulations within Myanmar specify that all suitcases must have a locking device attached. Failure to follow this regulation may result in refusal by airport staff to load suitcases onto the aircraft.
Noted: the above language allowance not applied with budget Airlines.
Insurance
Go Myanmar Tours' tour packages not include Myanmar, Laos or Cambodia, Vietnam Life Tourist Accident/Casualty Insurance and all insurance are not part of our package or customize or excursion. We highly recommend that you purchase full coverage travel insurance from your country of origin.
Complaints and Claims
Working in the business sector, we understand that no matter how perfect a company may be, complaints from the customers are always possible to arise. Shall you feel unsatisfied with any service Go Myanmar Tours has provided, please notify your local tour guide or your travel advisor to avoid the potential for similar problems happening again during your trip.
In the event of a complaint or claim for compensation, you must inform us by email, regular mail, or facsimile in writing within 15 days from the end of your tour. Relevant receipts and substantiating evidence must be attached to the letter of claim. Go Myanmar Tours will not be liable for any claims made later than 15 days after the completion of your tour.
Communications
You can contact Go Myanmar Tours via the web form from www.GoMyanmarTours.com, email, fax, or phone. If for any reason, you fail to receive any reply from Go Myanmar Tours in regard to your tour status within 48 hours from the time you submitted the request for booking, modifying, or canceling a tour.
Liability & Responsibility
Go Myanmar Tours provides tour information and Myanmar tour bookings. Go Myanmar Tours publishes travel information and services gathered from the selected quality hotels, air ticket agencies, and tour companies & operators. Go Myanmar Tours will not be responsible for errors, omissions or inaccuracies in the information provided by third-party providers.
Go Myanmar Tours shall not be responsible for any wrongful or negligent or fraudulent, omissions, changes of itinerary, cancellation or the failure of any equipment operated by those suppliers or any other party not directly owned or controlled by Go Myanmar Tours.
Go Myanmar Tours shall not be liable for any loss, injury, or damage to person or property, alteration of itineraries or cancellation in part or in full, caused by climatic conditions, sea fire, breakdown of machinery or equipment, acts of government or other authorities, wars whether or not declared, civil disturbances, strikes, riots, thefts, epidemics, quarantines, medical or customs regulations, terrorist activities, or any other actions, omissions or conditions beyond Go Myanmar Tours' control. Neither Go Myanmar Tours nor any of its affiliates or subsidiaries shall be or become liable or responsible for any additional expenses of liability sustained or incurred by the tour member as a result of any of the aforementioned causes
Go Myanmar Tours is not responsible for a client's failure to comply with customs regulations.
Go Myanmar Tours is not responsible for the theft or loss of any customer's valuables or items of personal property due to the negligence of the customer.
Go Myanmar Tours reserves the right to substitute hotels, flights, or cruise ships, to alter itineraries, or to cancel the tour prior to departure. If Go Myanmar Tours has canceled any tour prior to the commencement of the tour, Go Myanmar Tours is liable for a full refund of the money received from the client.
Many of Go Myanmar Tours' tour packages include activities that require care and attention. Such activities include boarding and going ashore from boats, climbing hills and entering and exiting tombs and caves, etc. You will receive help and advice from our representatives but all activities are undertaken at your own risk. Go Myanmar Tours, its employees and agents cannot be responsible for any action or event that occurs after its said employees and agents have exercised their duty and taken the necessary care.
Go Myanmar Tours reserves the right to modify or rescind the terms and conditions in whole, or in part at any time with or without notice.
Modification or Discontinuance of Service
Go Myanmar Tours reserves the right to modify or discontinue service to clients who behave illegally or objectionably toward its employees and agents. Offensive behavior includes behavior that is obscene, racially offensive or of a sexual nature.
Cancellation & Refunds
We would deeply regret your decision to cancel your trip; however, we realize that there are many valid reasons that this can happen. In the event of cancellation, we will refund any payment made to Go Myanmar Tours (less any cancellation fee that is applicable) within 14 days of our receipt of your written cancellation request.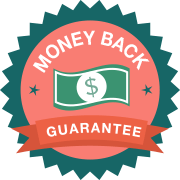 The cancellation fee will be calculated as follows:
 More than 40 days prior to trip departure: 10% of the deposit paid is non-refundable. This will be saved for your next trip with us. The rest of the deposit paid will be refunded (bank fee levied by your end)
40 – 30 days prior to trip departure: 35% charge of the deposit paid
 29 – 15 days: 50% charged of the deposit paid
 14 – 10 day: 75% charged of the total amount
 Less than 10 days or No show: 100% charge of the total amount
After the trip has commenced, we are unable to refund any amount for unused services due to your willingness, early departure, late arrival, or missed days on tours.
All clients must be in possession of a valid passport and necessary visas or permits at the commencement of travel. All such documentation is the sole responsibility of the client. Your travel advisor may assist you in applying for the necessary travel documentation upon request. Go Myanmar Tours accepts n.o responsibility or liability whatsoever for the failure of clients to obtain appropriate documentation.
Customer services
At Go Myanmar Tours, we focus on delivering true value to our clients with our great customer services. For 10 year experience, we have developed the policies as follows.
One-on-one Supportive Travel Consultant from Start to Finish
Once you contact Go Myanmar Tours, we will deliver you a professional travel consultant that will support you from the beginning to the completion. If you do not find an appropriate tour itinerary, you are free to customize your own itinerary and our travel consultant will take care of your booking. Regardless of contact via email, we ensure to show you our best support and response.
Listen to the Clients
What makes our customer service outstanding is that we are always giving our best effort to know what our clients really want. To plan a trip, you should manage to know what destinations you want to visit. If you are not familiar with the tourist spots, just tell us what you like and what you do not like. In any case, we are pleased to hear about your interest and willingness to discuss the tour plan with you.
Unique Service Support
Affordable Price:
As a professional tour operator, Go Myanmar Tours deeply understands that low price always grasps tourist's attention. Nevertheless, we do not deliver our true value through the low price. As a sophisticated tourist, you should know that the low price never goes along with comfortable and secure service. In an attempt to provide our customers with the most breathtaking journey to Myanmar, we offer carefully designed tours with a truly inclusive price that ensures to bring you full value.
Hotel Brand:
We understand comfortable accommodation is one of the main keys that determine whether the trip is memorable or not. In each of our tour itineraries, we always give you internationally-managed hotels or the best local hotels in each destination you pass. Not just a pleasant experience, each accommodation will give you the best window to the local life and convenient for strolling and shopping. Additionally, two glasses of soft drink or local beer are included free of charge at lunch and dinner instead of a single drink in comparison to other tour companies often deliver to the customer
Expert Guide & Driver:
An outstanding tour guide and a professional driver are things we guarantee to deliver you throughout your journey. In each destination you visit, our professional tour guide will deliver you with a deep knowledge of the area.
Customize your unique itinerary:
Unlike other companies that provide customers with ready-made trips and fixed dates only. Go Myanmar Tours can work to create your unique tour that fits exactly your schedule and interest. As a local tour operator, we know clearly the secret paths to the most stunning scenery to bring you the hidden treasure of Myanmar. All of our travel experts are willing to support you every step of the way.
Luxury Vehicles:
Travel with Go Myanmar Tours, we ensure to carry you with a clean and comfortable vehicle in excellent condition. Additionally, on each day of the trip, we provide customers with two free bottles of pure water or mineral water.
Fast, Easy & Secure Payment With Go Myanmar Tours 
1. Deposit & Final payment
A deposit which is equal to 50% of the total tour cost is required at the time of booking. The balance payment should be settled on arrival to our guide.
Receipt of your deposit or final payment will indicate that you and your travel agent (when applicable) have read these Terms and Conditions and that you (and your agent) have accepted them.
The Terms and Conditions below form the basis of the contractual relationship between Go Myanmar Tours (Business Certificate Number: 0102129732) and its clients. It is extremely important that our clients understand and accept these Terms and Conditions as well as their quotations, itineraries, and other relevant communication from our travel advisors.
2. Methods of Payment
You can choose one of the 3 below payment options:
a. Online Payment with One PAY: Visa, MasterCard, American Express, and JCB Card accepted with the below service fee:
– Visa, MasterCard, JCB Card are accepted with 3.85% service fee
– AMEX is accepted with 4.5% service fee for payment in US$
We connect with OnePAY Payment Gateway to accept Online Card Payment (www.onepay.vn ). All of your card information is processed through the SSL protocol with an international card security standard. Your card information will not be stored at our system (Merchant).
After you have received Invoice Payment Link, please check the information on the Invoice. If all the information is correct, please check the Terms and Conditions and click, I agree with Terms and Conditions and click Submit or Book.
You will be redirected to OnePAY Payment Gateway to pay us online with Visa, MasterCard, American Express, and JCB Card with the following steps:
Input Card information: The URL (Uniform Resource Locator) will begin with https://onepay.vn/… To make the payment, you will input the following card information:
Card Number
Expiration Date
CSC (Card Security Code – CVV, CVC)
Billing address (Card holder's address which has been registered with the Issuer Bank)
Click "PAY"
Online payment password (If you have enrolled 3D- Secure Program for your card with the Issuer Bank namely Verified by Visa for Visa card, MasterCard Secure Code for MasterCard, and J- Secure for JCB Card ).
b. Made by telegraphic transfer, internet transfer to our following Go Myanmar Tours nominal account details:
Bank name: VIETNAM INTERNATIONAL COMMERCIAL JOINT STOCK BANK
Bank address: VietTower, 198 B Tay Son Street, Dong Da district, Hanoi, Vietnam
Account name: NGUYEN THI THU HA
Account number: 026776217
SWIFT Code: VNIBVNVX
c. By Western Union (sending money online): www.westernunion.com
First name: HA
Last name: NGUYEN THI THU
Identity card: 111366744
Sign up for a user with the Western Union, send the deposit to us. Notify us that you have sent the money with the following information:
Sender's name:
Money Transfer Control Number (usually 10 numbers):
Sender's Address:
Note: sending money online is available only in some countries. If not available, please find an agent near you to send money.
Note: No Hidden Charges
Booking a tour with Go Myanmar Tours, we will never require you to pay unexpected fees. After we receive your request, our professional travel consultant will arrange a complete itinerary in which includes highlight attractions, price, and inclusion. There will be NO additional tours with additional charges in itineraries. Our tours are inclusive and clear with NO HIDDEN EXTRAS.