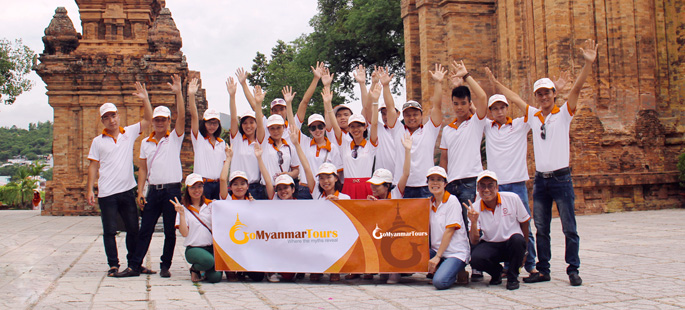 If you have any questions about your trip & Go Myanmar Tours, you've come to the right place! We are here to assist you at any time. Contact us now & get a quick reply within 24 hours!
Fill out this form so we can learn more about you and your needs. No matter if you are a traveler who needs advice or a new partner looking to collaborate, we're excited to hear from you. Don't worry because it does not commit you to either booking the tour or any expense. It is totally FREE and you are under NO OBLIGATION. Furthermore, your information will be kept strictly confidential!
Talk With Us
As a leading local Myanmar tour operator. Our passionate and travel experts have traveled to every part of the country to discover the captivating things and to tell how magnificent Myanmar is. Our online Customer Support team brings years of experience in the travel industry, and we can assist with all of your tour-related questions.
Call your local number or send us an email to chat with our friendly local expert!
Customer Support: 24/7: +1 (415) 906 2668
Livechat: 24/7
Email us: [email protected]
Visit Us
Address: No.70, 31 Street, Yangon, Myanmar
Working Hours:
Monday to Friday: 9 AM to 5 PM (GMT + 6:30 – Yangon time),
Saturday: 9 AM –  2 PM