Top 10+ Pandaw River Cruises Myanmar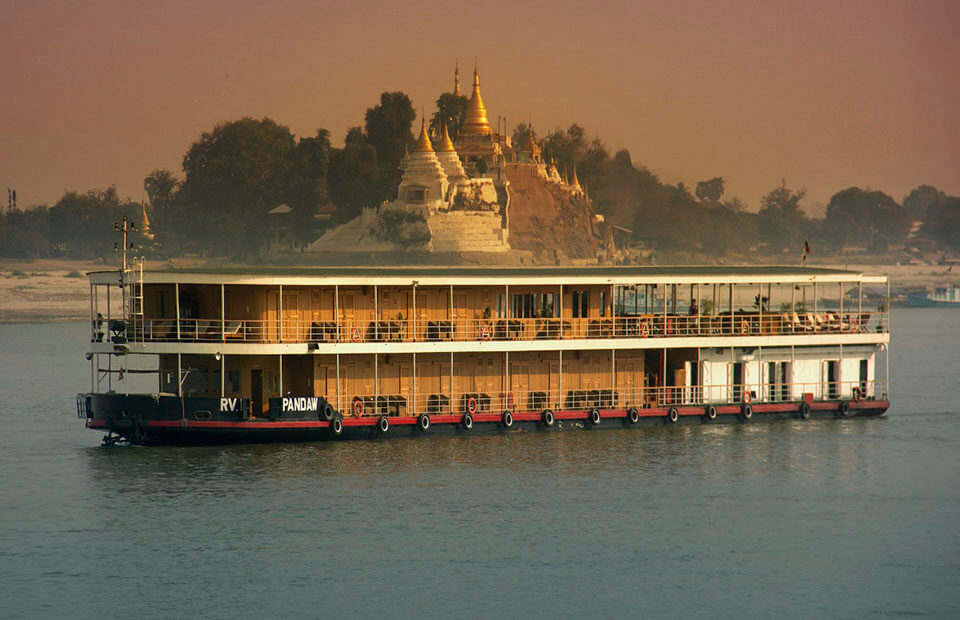 Powered by Irrawaddy Flotilla Company which offered pioneering cruises on the spectacular Irrawaddy River of Burma, Pandaw cruises Myanmar brings you beautiful travel memory from the popular attractions to the remote ones in the specially-designed luxury small ship. After nearly 2 decades of entering the Myanmar river cruise market, the ship has boosted itself owning the highest ratio of passengers compared to other ships afloat.
Designed with dramatic wooden architecture, Pandaw cruises provide guests with luxury amenities and premium services. The Pandaw stateroom featured a splendid colonial-era character with elegant contemporary comfort. Together with your private space, the public area is also a highlight. With the 360-degree promenade deck, the ship offers you a great space where you can choose either to read a book, write your travel diary, or simply nibble a cocktail and behold the spectacular passing landscape.
Making your voyage with Pandaw cruise ship, you will experience more like a passenger on a conventional cruise ship. It gives you a chance to take part in various activities while the ship cruises through breathtaking scenery. When you leave the ship for a new adventure, we take you to set foot on the stunning landscape to savor the sites and mingle with the friendly locals. And when passengers return to the ship after exploring the wonders onshore, you are coming back to the luxury space with caring service and all the good things of life.
Go Myanmar Tours offers a collection of Pandaw river expeditions in Myanmar for cruisers. Feel free to contact us for more details or easily customize your own Burma tours that fit your needs.