Myanmar School Tours, Student Holiday and Package Trips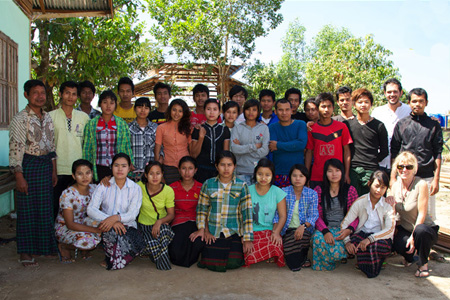 Safe, fun, educational and stimulating school tours in Myanmar.
Step aside from a miserable past into a new era of hope and optimism, Myanmar (Burma) is now revealing its alluring to the outside world that inspires students to discover and uncover something new. Its gorgeous landscape, cultural richness, and wonderful heritage would never fail to excite your students' senses. Let your students indulge in interesting visits and take some significant activities to remark on the holiday.
Go Myanmar Tours is a reputable local tour operator with years of experience in designing and handling Myanmar tour packages especially school tours and student trips in Myanmar for students ranging from primary schools to universities. With over 10 years working in the Myanmar tourism industry, we understand the needs of pupils as well as the expectations of teachers and parents to tailor-make the tours for any school and for groups of any size.
We always try our best to ensure that each group traveling to Myanmar with us receives the personal attention required to make sure the experience is as delightful as possible. With many experiences organizing school groups' tours and student holidays in Myanmar, we understand exactly the requirements, difficulties, and risks facing a group of students in a foreign country.
At Go Myanmar Tours, each itinerary can be customized to cater to your specific needs and interests. Contact us now to get your best Myanmar School Tours!
Top Myanmar School Trip Packages