Myanmar Golf Tours & Vacation Packages | Top Myanmar Golf Courses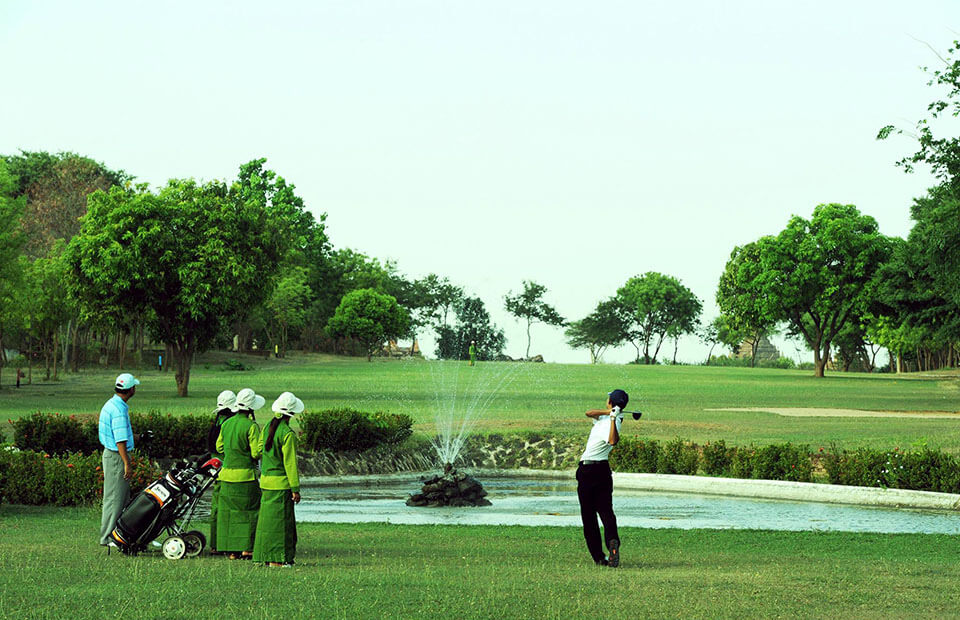 Holding a chain of magnificent heritage sites for travelers, Myanmar is also a wonderful destination in Southeast Asia for a golf tour package. Our Myanmar golf tours bring you to the best golf courses in Myanmar (Burma) such as Yangon, Bagan, Mandalay or Ngapali for an exhilarating vacation.
Stepping out from a long time being isolated from the outside world, it's time for you now to take Burma tours to set foot on the untouched landscape to play your favorite game at Myanmar top golf courses. Not just golfing, you will have a chance to savor the beautiful scenery, discover the Buddhist culture, dignified souls, and incredible mysteries.
To date, there are 80 golf courses in Myanmar offering tourists with a variety of choices to experience in Myanmar golf tour packages. Our hand-picked selection of Myanmar golf tours brings you the finest experience throughout the country.
Inspired by our catalog of package tours below. If you do not find yourself any interest in our ready-made itinerary, feel free to contact us, our specialist will help you to customize a unique tour itinerary that deserves you most.
Top Myanmar Golf Vacation Packages
---
Top Myanmar Golf Courses
Known as a virgin destination for golf courses, Myanmar features over 80 golf courses for golf lovers. Recently, Myanmar has witnessed some great newer golf club throughout the main tourist destinations. Below is the list of the most famous Myanmar golf courses for your stunning Myanmar golf tours.
Pun Hlaing Golf Club
Located just 15 km from Yangon, Pun Hlaing Golf Club is truly one of the best Myanmar golf courses for travelers. Established in 2000 and consisted of 18 holes and 7012 yards. This is the pride of Myanmar for playing a host to some tournaments in the regions. Nested in the luscious tropical, Pun Hlaing Golf course is enjoyable for every golfer from beginners to the most experienced. It sprawling on a large area which previously was paddy fields. Situated at the meeting point of three rivers, the Hlaing, Pun Hlaing, and Yangon. The course delivers you an incredible scenery to nature. Take Myanmar golf tours to this golf course of Yangon, players can play their favorite game in a breathtaking vista. Together with the evergreen scenery, the golf course is supplied with top-notch facilities. Travelers from Myanmar golf tour so that can relax and enjoy after the game. There is a spa that offers specialized golf treatments, a restaurant to enjoy great Burmese food.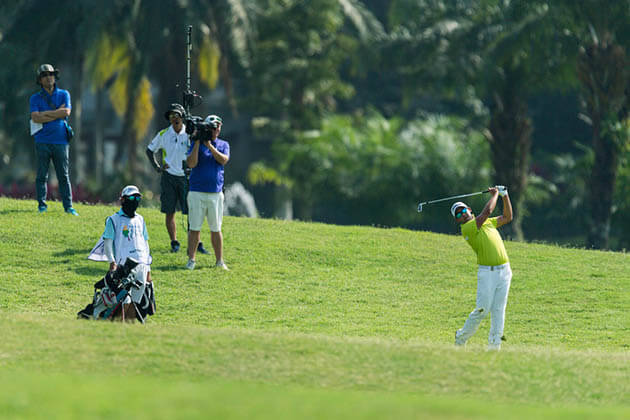 Aye Thar Yar Golf Resort
Situated at the foot of Taunggyi Hill, this is one of the ideal golf courses in Myanmar to visit on a trip from Inle Lake. This resort sits about 915 meters above the sea level on the well-known highland in southern Shan State. Myanmar golf tours will take you to the breathtaking golf course to that will satisfy your like. It is surrounded by beautiful mountain ranges and picturesque valley sceneries. Therefore, making it one of the best places to visit in the summer of Myanmar. Just imagine you are playing your outdoor game in the green course while beholding the natural charming through the woodland and a fantastic view of the hill station. This great Myanmar golf course is amazing for numerous tourist attractions to delight you and your family.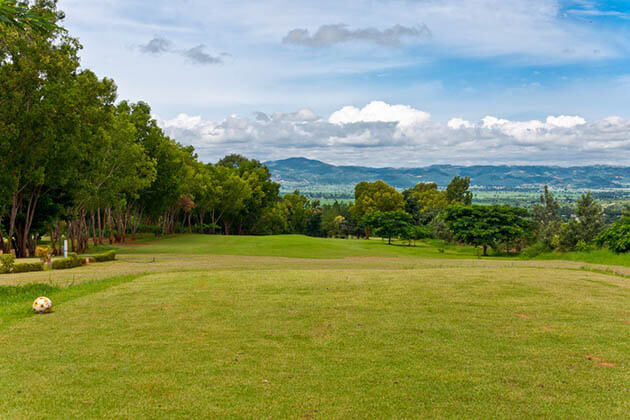 Bagan Golf Resort
If you hope to play golf in the pure magical scenery, Bagan Golf Resort is no doubt the best Myanmar golf course for you to do so. Sits adjacent to Bagan Resort hotel in the back of the historical area, this famous golf club consisted of 18 holes and 7417 yards. It is set up in one of the most famous temples in Bagan built in the 11th century. The architectural masterpiece is designed for tourists in Myanmar golf tours not simply fall back on the natural beauty of Bagan but also behold the charm of the area. There is nothing better than playing the game in the morning to mingle in poetic scenery and pleasant temperature. Trust me, you can never imagine how wonderful is it until you play. There are fewer hazards in this Bagan golf course so it is a great choice for beginners and average golfers.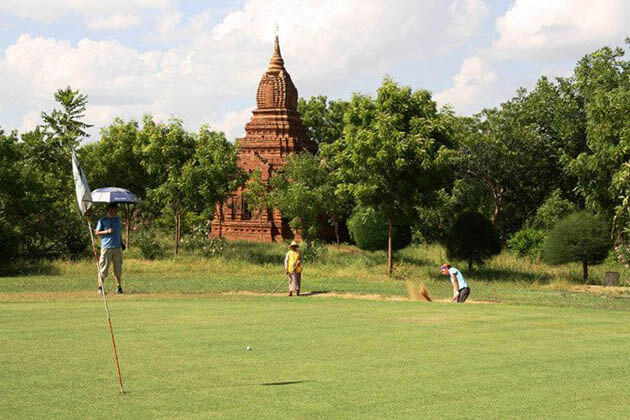 Royal Mingalardon Golf and Country Club
Located in Minalardon Township of Yangon, Royal Mingalardon is one of the best Myanmar golf courses that meet international standard. It was established in 1995 with a large area stretches to 286 acres with 18 holes and 7200 yards. Each hole of the golf course has an individual identity using different water features, strategic bunkering, and scenic landscape. Coming here from Myanmar golf tours, you can mingle in the breathtaking scenery and fresh atmosphere surrounded by the well-cut green. Be amazed by the exquisite balance between an imposing challenge and magnificent beauty aside.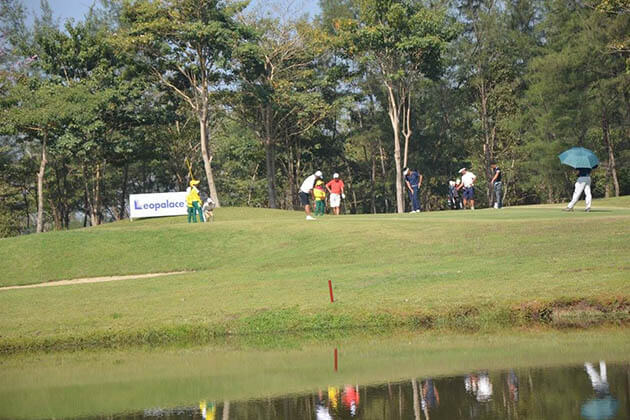 Yangon City Golf Course
Right to its fame. Yangon is not only the most interesting city in Myanmar but also where you can find many fantastic golf courses. Yangon City Golf Course is one among the best golf courses in Myanmar. Dating back to over 20 years, this is one of the ideal destinations to visit in Myanmar golf tours. Set in a fabulous landscape, the flexible courses that suit all level making it one of the best choices for tourists. There are two distinctive 18 hole-golf courses with completely different characters. The first Ngwe Taw Thar was established in 1994 and spread across a lower and flat plain. Likewise, it is an ideal place that suits for golfers at all levels. The second 18-hole golf courses are Myakantha or also know as Pondy Course. It is more undulating and challenging so it is best for expert golfers.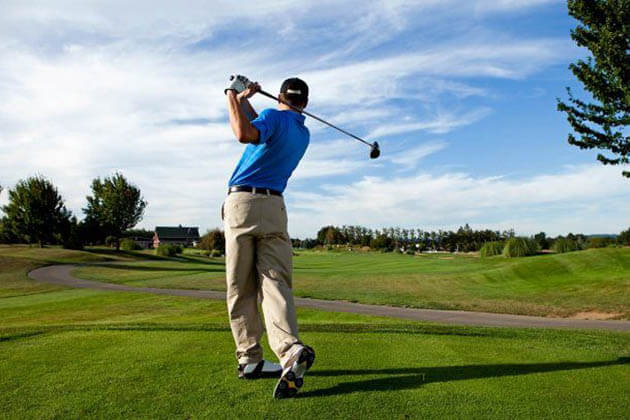 Ngapali Beach Golf Course
What's a better way to escape from the heat of summer than taking a trip to Ngapali – the most beautiful beach in Myanmar? Not only possesses the heart-touching beauty, but Ngapali beach also has a golf course for tourist take Myanmar golf tours to join in their favorite game while enjoying the great vacation on the beach. Due to the shortage of water, just 9 holes are playable among 18 holes in Ngapali golf course. But it is completely worth if you try once while traveling to Ngapali.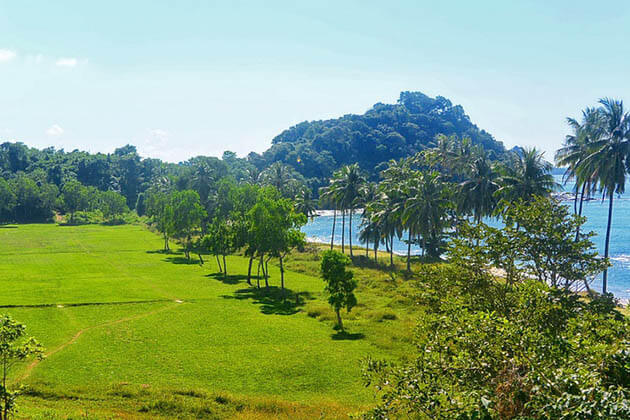 Dagon City Golf Club
Opened in 2017, Dagon Golf City course is one of the must-play courses on any Myanmar golf tours. It is a relatively new golf club in Myanmar designed by Phil Ryan, the founder, and principal of pacific Coast Design who is prolific in the Asia region. The international standard 18-hole, par 72 golf course boasts a luxury clubhouse, noted for the impressive marble and granite trimmings. Located close to the downtown Yangon, it takes about 15-minute drive from the airport to the course. Conveniently for visiting golfer, Dagon golf course making itself a great hub for a golf vacation in Myanmar. Surrounded by the lush jungle and dotted with many small lakes framing many of its holes. Take Myanmar golf tours to the golf club, you will have a chance to play the game in a fabulous combination of tranquil ambiance and breathtaking scenery.