Go Myanmar Tours Co-founders
Henry Le – Founder and President
Hi everyone, this is Henry, founder, and president of Go Myanmar Tours. Initially, I worked as an interior designer in the 90's, but then quickly changed to be a tour leader just after several years as I realized I had a big passion and love with tourism.
In 2006, seeing the potential of Myanmar tourism after the government opened up the country to the outside world, I founded the website www.gomyanmartours.com with the purpose of offering tour packages, travel services for every visitor. Especially, I hope to create the most convenient condition for tourists to create a trip around their interests.
I wanted to get people to all the best sites of Myanmar, and to off the beaten track which beyond the typical tour routes. Instead of taking tourists scratching the surface of Myanmar, I want to give our customers a chance to go into the countryside, to talk to the farmers and to try some authentic food at the local restaurants. To date, our vision and our mission have never changed.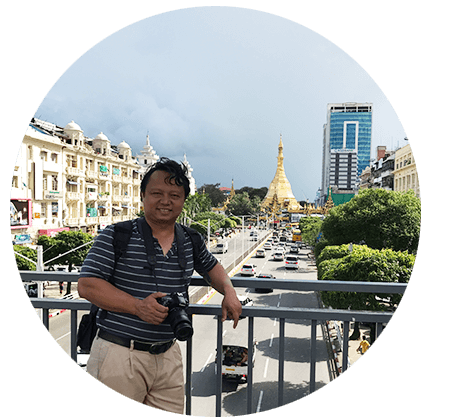 Hana Nguyen 
– 
Managing Director
Mingalabar! I am Hana and I have been working in tourism since 2002 when I was a 24 years old girl. At the very first my mother wanted me to be a teacher so I had been trained as an English teacher when I was 18 years old. So far, I feel very lucky to have chosen English and Tourism as my major, and to have chosen to be a tour operation staff, sales staff, and tour guide before I became a Managing Director at Go Myanmar Tours. This gives me a perfect opportunity to learn, to know different cultures and people, and make a lot of friends during the communication as well as my journey with clients.
I started to work at Go Myanmar Tours in 2006 on the same day Go Myanmar Tours was born. Since then, I have been working with the target "Clients will get what they paid for and even more". Therefore, anyone who travels with Go Myanmar Tours can expect to get new experience and interesting. Let's make your trip with us and discover Myanmar your way!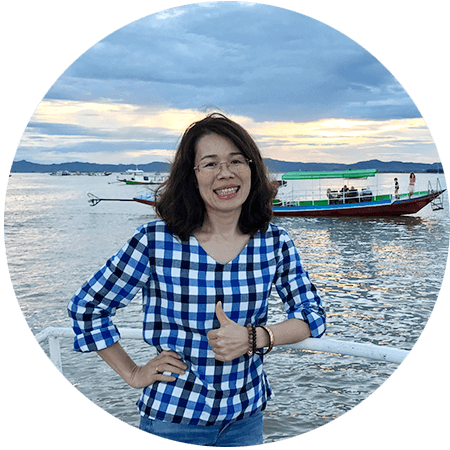 Leadership Team
Jeanny Duong 
– 
Director of Sales
Hello!
It is a great honor to have this opportunity to introduce myself. My name is Jeanny – Director of Sales at Go Myanmar Tours. So far, I have had more than 12-years of working experience in the tourism industry. I have worked with many customers around the world and that was truly my happiness and pleasure. With a burning heart of passion, I love to seeking exotic and valuable experiences for our visitors to have the highest satisfaction in their trip to Myanmar and I believe that is the one that makes us different from other tour companies.
Now, I am much honored to work with GoMyanmarTours and this would be a chance for me to show you my fascinating and incredible country as well as many travel stories with you.
Mingalabar and welcome to Myanmar!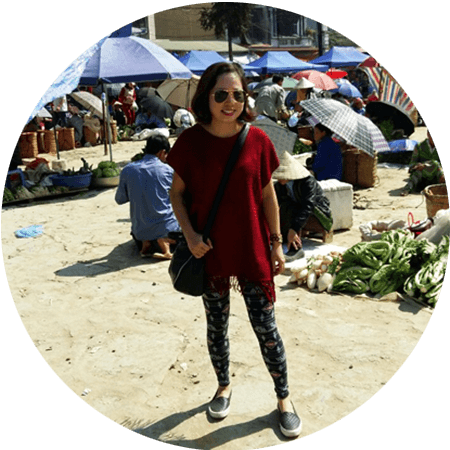 Stephen Nguyen 
– 
Digital Marketing Manager 
Hello everyone, I am Stephen, an energetic and humorous person who always brings energy and smiles to every people around me. I started to work at Go Myanmar Tours from May 2014 after graduating from university.
Choosing English and Technology as my main major, I still have a great passion for traveling. Since the very first days in university, I spent a lot of time to study and improve my knowledge of tourism.
Till now, I have made my trips to many popular destinations in Myanmar such as Yangon, Inle Lake, Bagan, and Mandalay, etc. That makes me more understand and love my country. As a social marketer, web content maker, and tour program designer, I have tried my best to bring Myanmar closer to every traveler around the world, helping people have a first glimpse of the country they are going to traveling into. See you in Myanmar!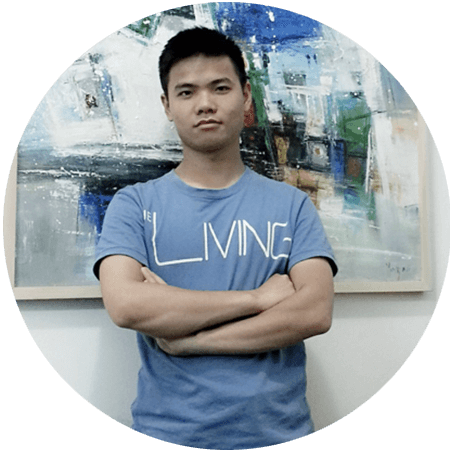 Sarah
I Sarah (Khin Su Mon Tun) from Yangon, Myanmar. My hometown is in Yangon. I'm graduated from Yangon University, with a Bachelor's degree in English and also have a diploma in Tourism Studies & Management from Yangon University. I graduated from a diploma in Strategic Management from IQN (UK). After leaving the University and been through different positions, such as account assistant, reservation executive, I stepped right into the tourism industry as a travel consultant, hotel sales and travel sales. Now, I currently the Senior Sales Executive at Go Myanmar Tours which is one of the top Myanmar travel agents based in Yangon.
I am a warm woman who discovered her passion for travel early on in life. The strong will to help people make their dream vacations come true, together with my own academic background and hard-working travel consultant.
I am always happy to assist guests with passion and experiences. I absolutely love to travel and I love my beautiful country so much. Whenever you traveling to Myanmar, I can help you to find the best places to see around our beautiful country.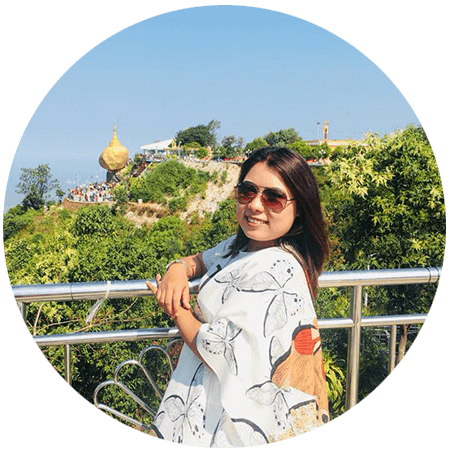 Rachel 
Hello,
I am Htoo Tint Kywe, and you can simply call me Rachel. I am a graduate specializing in English and I am also a licensed tour guide. My native town is Taunggyi, Shan state. So I am a Shan hill tribe. In 2015, after finished university from Taunggyi, I moved to Yangon for my life career and attended a tourist guide course. And I successfully received the diploma of Business Management from UK (ICM) and Executive Business Management (IQN) for further steps to business.
Now I am working at Go Myanmar Tours as Senior Sales Executive. My passion is traveling, so I myself often travel and very enthusiastic to arrange the various tours for travelers worldwide.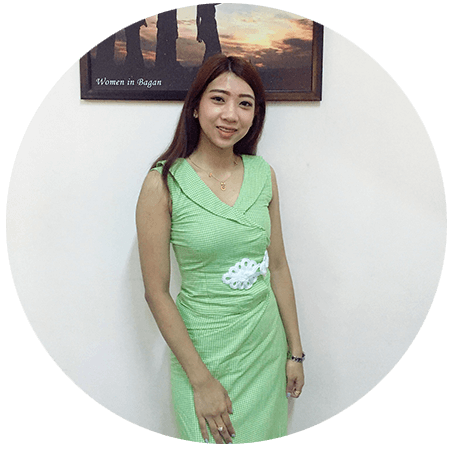 Go Myanmar Tours' Marketing Executive
Cathryn Khet
Hello,
I am Cathryn Khet (May Zaw Thant), a Marketing Executive from Go Myanmar Tours. I was born in Myitkyina, Kachin State, the northern part of Myanmar. In December 2017, I graduated from National Management Degree College, Yangon, Myanmar with BA ( English for Professional Purposes ). For my BA, I had to study English and Business –related subjects such as General Management, Operational Management, Marketing Management, Financial Management, Human Resource Management and so on.
One of my greatest strengths is that I am a quick learner and I am good at time management and easy to adapt to a new environment, also an optimist. I am interested in Arts especially in music, painting, and writing and I like traveling.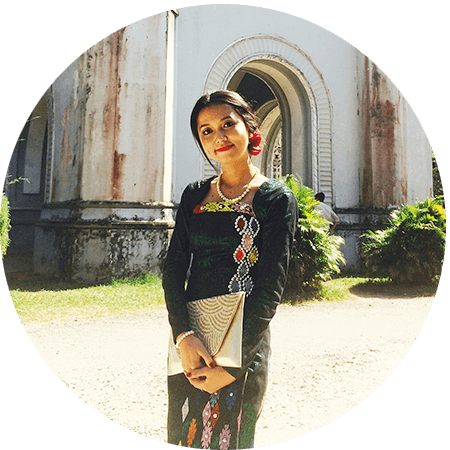 Top Go Myanmar Tours' Expert Guides
Hnin Wai Tint Sann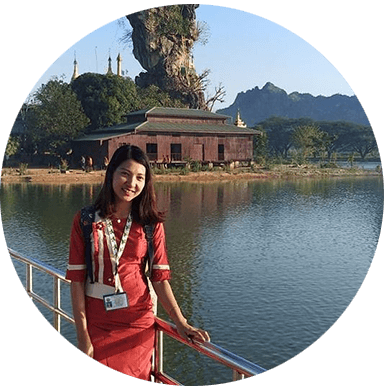 Hello! I am Hnin Wai Tint Sann, people often call me Jan Jan. I have been working for over 14 years in the tourism industry as a freelance tour guide in Myanmar. I start working with Go Myanmar Tours from 4 years ago till now. I know the history, culture, tradition, religion, and lifestyle of my country and people. It would be a pleasure to share it with you.
What I offer:
Any kind of travel services within Myanmar.
My Background, License, and Certificates:
I did my Guide training from the Ministry of Hotel and Tourism training school in Yangon and I have been guiding since 2005. I got a Diploma in Myanmar History and Culture at Yangon University.
Nan Sein Than
Mingalarpar everyone!
My name is Nan Sein Than. Everyone calls me Nan. I'm originally from Taunggyi, the capital of Shan State where there is the most famous and very unique lake, called Inlay Lake.
I specialized in English Major and graduated from the University Of Mandalay. I used to work as a receptionist in a hotel, as a tutor at the English Department, the University Of Mandalay for a few years. Finally, I have worked as a freelance tourist guide and I've lived in Mandalay since 1996.
I myself do like traveling. I have ever been not only to Myanmar but also to some European countries, Cape Town, South Africa and some of Myanmar's neighboring countries.
Go Myanmar Tours is my favorite agent as the owner always takes care of her valuable guests and guides. All Go Myanmar's guests are very friendly, nice, flexible and kind to me. So, I'm really happy to work with this travel agent.
Please, count Mandalay when you are in Myanmar. I'll take you all the interesting and hidden places of Mandalay.
Hnin Su Htwe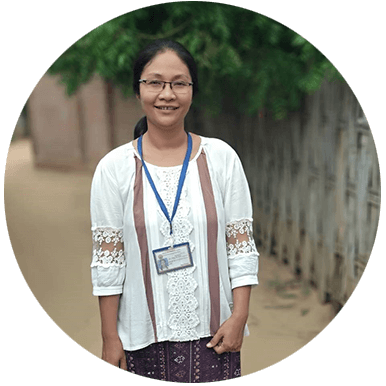 Mingalarpar!
I am Hnin Su Htwe who is working with Go Myanmar Tours as a tourist guide in Bagan.
About nine years ago, I started working as a freelance tour guide for tourists coming to Bagan. And soon after two years, I joined Go Myanmar Tours and become a member of the big family.
In seven years, I have got a lot of good experience with clients from Go Myanmar Tours. It's great to travel with the customers, introduce the best sites and tell them interesting stories about the people. Now, I am doing the best this good job valiantly with Go Myanmar Tours. Meet you in Myanmar!
Hsu Mon
Hello everyone! I am Hsu Mon, a tour guide with nearly four-year experience working in Southern Shan State.
I've been working for Go Myanmar Tours for about three years. It's a responsible and reliable travel agent.
According to my experience, the clients are happy and relax throughout the trip to Myanmar.
Their feedbacks are awesome.
The itinerary is well organized and perfectly suits the clients. It's an honor
to work together with Go Myanmar Tours Team.
We have good teamwork and it leads the client satisfaction.
Than Naing 
My name is Thain Naing, a member of Go Myanmar Tours Guides. I was born on December, 29th 1974. I live in Koepinzin village, Taungthar Township, Mandalay Division.
I used to work as a receptionist and a waiter at the hotel in 1998. I worked at the hotel until 2008. And I become a tour guide since 2009, 3 years after Go Myanmar Tours was established. So far, I have about 11 years' experience as a tour guide. I can lead the cycling tours, trekking, Inle sightseeing boat tours. Also, I can do canoeing, and fishing for activity. The clients are very happy to be with me for my patience. Hope you are happy with me for our future cooperation, too.