Myanmar Adventure Tours, Myanmar Adventure Travel Packages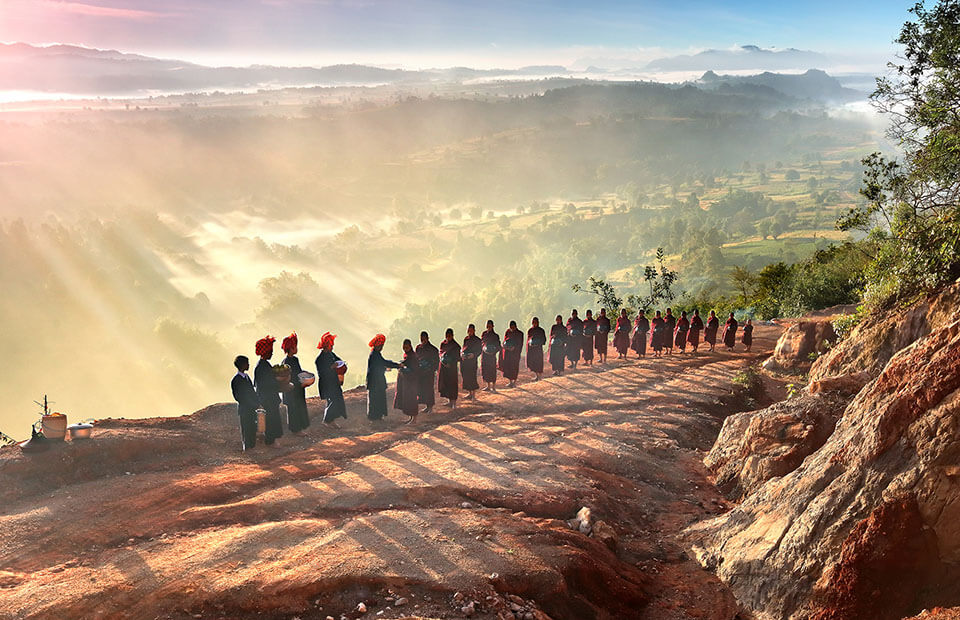 Myanmar adventure tours bring you to the natural sites, untouched landscape, and deep into the local villages of Myanmar. The journey is not only physically challenging but also combines basic stays with well-planned activities and relaxation. Crossing the hidden trails through jungles, cycling through the scenic landscapes, taking a break in the hillside villages and absorbing the local culture makes these trips an adventure of a lifetime. Best destinations for in Myanmar adventure travel are:
Keng Tung (Kyaing Tong) – explore the diversity of Myanmar ethnic minorities
Kalaw – the dramatic hill town with astonishing trekking routes
Hsipaw – indulge in the laid-back vibe & intriguing history
Inle Lake – breathtaking natural scenery
Chin State – the heart of the exotically tattooed people
Is this Myanmar adventure trip right for you?
Travel Style: Hiking, trekking, biking, rafting, and kayaking adventures throughout Myanmar
Service Level: Classic
Comfortable tourist-class accommodations with character, the mix of private and public transport
Physical Rating: 3 – Average
Light walking and hiking which is suitable for most levels. Some tours may include kayaking and rafting
Trip Type: Family, single travelers, big & small groups
Age Requirement:
All travelers under the age of 18 must be accompanied by adults while traveling
Please select our suggested itineraries for  Myanmar adventure tours as below and let us lead you closer to the treasure of the Golden Land for Myanmar tour packages. If you want to create your own Myanmar adventure tour itinerary, feel free to contact us to speak 1:1 with our travel expert to build the trip that meets your exact need and interest!
Top Myanmar Adventure Tours