Myanmar Trekking Tours & Essential Guides for Trekking in Myanmar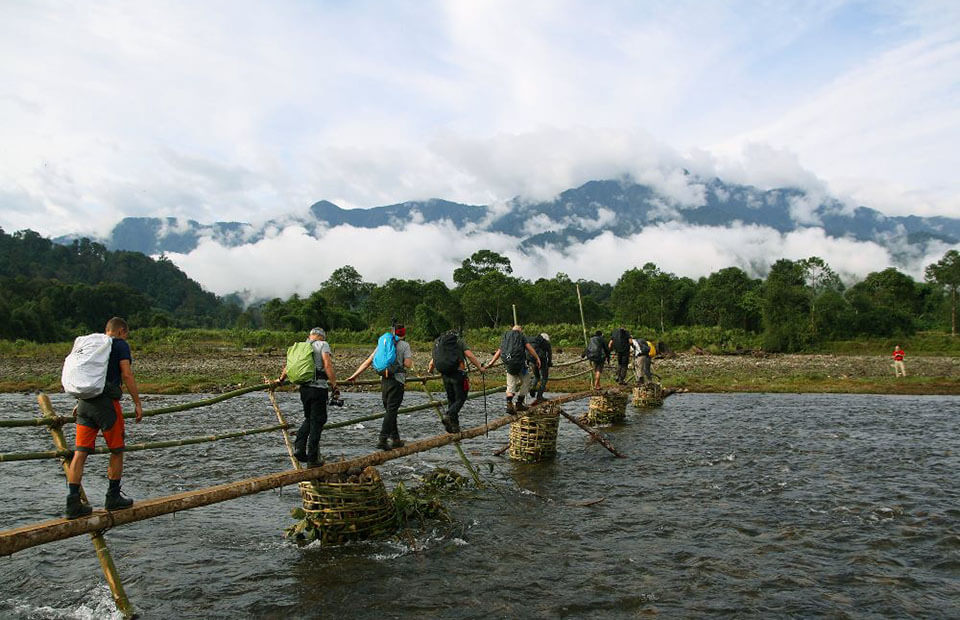 Have you ever experienced trekking in Myanmar? If you haven't, you are really missing out! With numerous trekking routes throughout the country, Myanmar will enchant, intrigue, and bewitch you with its beautiful wilderness, diverse flora and fauna, and rich cultural heritage. And, Myanmar trekking tours give you a chance to do so.
A country with a long-lasting Buddhism tradition, Myanmar is one of the most stunning destinations in the world for travelers to discover and experience the incredible sites packed into the amazing landscape. Take Myanmar trekking tours and be amazed by the glittering pagodas, countless stupas, and picturesque landscapes. Be charmed by our friendly, hospitable local people who always delight to see visitors.
Indulge in the mesmerizing beauty of the best trekking routes in Myanmar:
Kalaw – A Breathtaking hill town
Keng Tung (Kyaing Tong) – Explore the rural side of Myanmar with an abundance of diverse culture
Chin State – The mecca of the face-tattooed chin women's kingdom
Pindaya – Home to the magnificent limestone and thousands of Buddha images
Hsipaw – A beautiful place to learn about the hill tribes in Myanmar
Go Myanmar Tours is delighted to share our distinctive experience with all customers. Have a look at our top recommended itinerary for Myanmar trekking tours to plan a lifetime adventure to explore every corner of Myanmar. If you do not find an appropriate tour itinerary, please feel free to contact us and our travel expert will help you to customize the Myanmar trips that suit you most!
Top Myanmar Trekking Tour Packages
---
Top 5 Best Myanmar Trekking Routes
Kalaw Trekking
Being well-known as the former old British hill station, trekking in Kalaw is one of the must-do experience for intrepid people who are taking Myanmar trekking tours. At an altitude of 1310 meters high, Kalaw lures the heart of visitors with its picturesque scenery surrounded by spectacular mountain ranges and colorful plantation. The weather which is cool all year round making it one of the best destinations for Myanmar trekking tours. Coming to the town, you will be astounded by its mind-blowing beautiful scenery and laid-back atmosphere.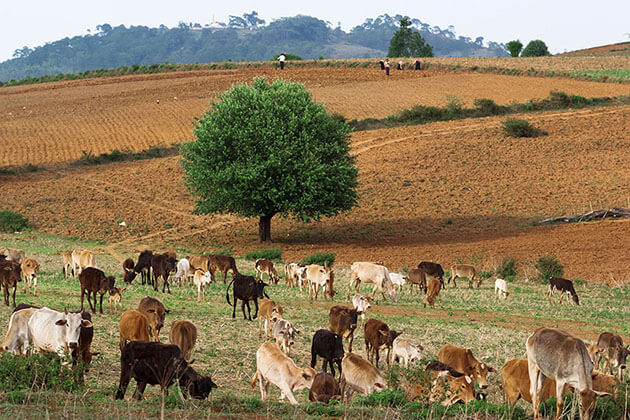 In the heart of the town offers travelers numerous things to discover. You can spend some time to wander around the antique town to be mesmerized by the British architecture that has been faded on colonial buildings. Then indulge in the lively market to see the real life of the trading in the area. Furthermore, many of our visitors choose Kalaw as a starting point in their Kalaw Inle trekking route. This wonderful experience in Myanmar trekking tours allow you a chance to meet some ethnic groups living sparsely in the area and it is available to learn about their life. How interesting is it?
Keng Tung (Kyaing Tong) Trekking
Lie on the easternmost in Shan State, Keng Tung trek is a not-to-miss experience in Myanmar trekking tours. It was once the capital of the Golden Triangle and now is one of the remotest parts in Myanmar for visitors to explore and experience. Thanks to an abundance of ethnic minorities, Keng Tung is considered a mecca of tribal diversity. Coming to Keng Tung in Myanmar trekking tours, you will have a chance to visit one of the few places left in Asia where is possible to see a large variety of authentic hill tribes wearing their traditional clothes and soak into their vibrant culture.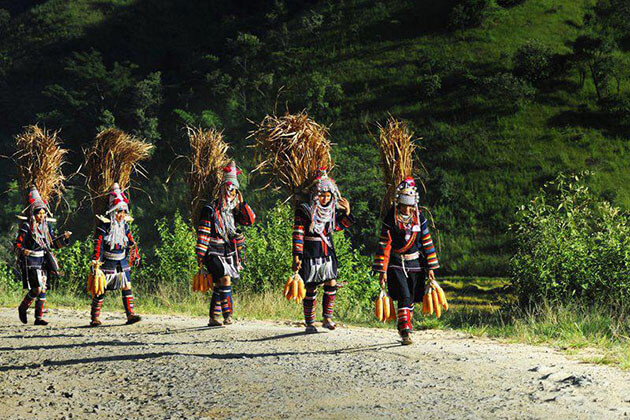 Hsipaw Jungle Trekking
Trekking in Hsipaw is one of the best experiences to learn about the hill tribes in Myanmar trekking tours. The indigenous population of the area, their agricultural habits, as well as interesting tidbits of knowledge about their way of life, are amazing things to discover In Hsipaw. Also, the trekking route to Hsipaw waterfall will never make you down. There is no better way to uncover the natural beauty than to walk, to see, and to feel its charm closely. Along Hsipaw trekking route is where you will encounter curious children. Their innocence, loveliness, and giggling ensures steal your heart!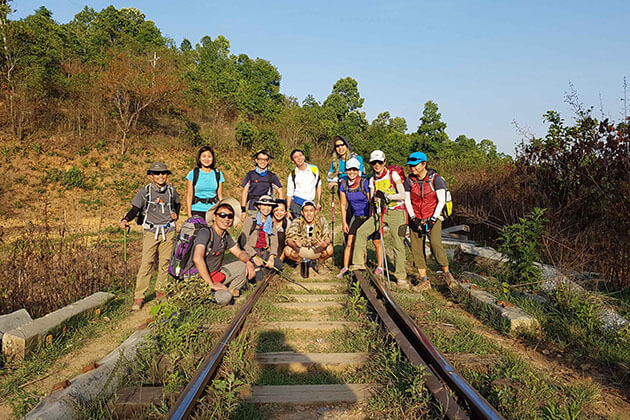 Chin State Trekking
Chin State Trekking delivers you an ideal excursion to explore the authentic nature and culture of the Chin tribes who live in the highland of Myanmar and especially to those who love to seek for an exotic destination that is almost unsung to the worldwide. Join in our Myanmar trekking tours, we will take you up to the top of the spectacular Victoria mountain range dominated by the cloud and beautiful rhododendrons.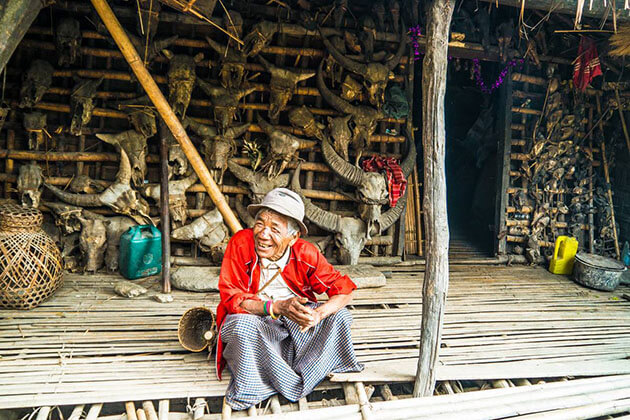 Also, Mindat - the mecca of fascinating tattooed women is a place you are not likely to want to miss to have a close insight into their interesting local life and unique culture. We have been impressed by an old woman playing the flute with her nose, intrigued by the fantastic Mindat Monastery which leads from one hill to another, and more. It's wonderful so we cannot tell you all. You almost need to see it once to really feel the way we did!
Pindaya Trekking
It's a big mistake if you miss Pindaya in your Myanmar trekking tours. For those travelers who do not have much time for along trekking, trekking in Pindaya would suit them better. The beautiful town of Pindaya is generally not the main destination of most travelers in their trip to Myanmar and thus it is combined to visit in the way from Heho to the famous Inle Lake. However, to be the sub-destination does not mean Pindaya is less captivated. Pindaya offers Pindaya –Yasagyi trekking route to put in the itinerary of Myanmar trekking tours for tourists to explore beautiful nature and visit the local workshop where people make an umbrella, tea, and cheroot.