Myanmar (Burma) Itinerary 4 Weeks & Customized 4-Week Tour
Myanmar itinerary 4 weeks gives you a wonderful amount of time to enjoy the essence of Myanmar. But, for those visitors who have never gone to Myanmar, it is hard to spend this amount of time appropriately. If you are still wondering how to stretch 4 weeks in Myanmar to gain the best local experience, Go Myanmar Tours is here to deliver you the perfect 4-week itinerary in Myanmar.
As a  local tour operator, we always attempt to provide clients with the best tour itineraries that are carefully designed by our local travel experts. Our suggested Myanmar itinerary for 4 weeks allows you to fulfill your dream in the Golden Land with not only fantastic visits to the most famous destinations but also exciting encounters with some 135 ethnic groups in unsung spots. Even more, you can definitely spend your precious time visiting Cambodia, and Laos in Myanmar itinerary 4 weeks. From Phnom Penh to Vientiane, from Luang Prabang to Yangon. Your Myanmar tour 4 weeks will ensure not only deliver you the most excellent vacation but also be truly meaningful and valuable.
Please select our suggested Myanmar itinerary 4 weeks below and go ahead to plan your Myanmar vacations. If you do not find an appropriate itinerary that fit your schedule, please contact us to customize your own Myanmar itinerary 4 weeks that meets your exact taste and interest!
Recommended Myanmar Itinerary 4 Weeks
Day 1: Arrival in Phnom Penh
Day 2: Phnom Penh – City tour
Day 3: Phnom Penh – Kompong Cham
Day 4: Kompong Cham – Kratie – Steung
Day 5: Stung Treng – Nong Nokkian (Dongkalor) – Khong Island
Day 6: 4000 Island – Full-day Surroundings
Day 7: 4000 Island – Ban Kiet Nong – Phou Asa – Watphou – Pakse
Day 8: Pakse – Tadlo Bolaven Plateau – Pakse
Day 9: Pakse – Vientiane
Day 10: Vientiane city tour
Day 11: Vientiane – Nam Ngum – Vang Vieng
Day 12: Vang Vieng
Day 13: Vang Vieng – Xieng Khoang
Day 14: Xieng Khoang – Plain of Jars & Muong Khoun
Day 15: Xieng Khoang – Luang Prabang
Day 16: Luang Prabang
Day 17: Luang Prabang – Cooking class
Day 18: Luang Prabang – Pak Ou – Pakbeng
Day 19: Pakbeng – Houixai – Chiang Khong – Chiang Rai
Day 20: Chiang Rai – Yangon – Heho – Inle
Day 21: Inle – Indein
Day 22: Inle – Pindaya
Day 23: Pindaya – Inle lake – Heho – Bagan
Day 24: Bagan full day sightseeing
Day 25: Bagan – Mandalay
Day 26: Mandalay – Mingun – Sagaing
Day 27: Mandalay-Amarapura
Day 28: Mandalay – Yangon
Day 29: Yangon
Day 30: Yangon – Departure
Top Myanmar Itinerary 4 Weeks
---
Best Places to Visit in Myanmar Itinerary 4 Weeks
Yangon 
– City of Glistening Temples
The gateway city of Myanmar always knows how to excite your senses.  Myanmar itinerary 4 weeks takes you from the charming street where you can witness the fabulous mix of Burma and British colonial architecture to the vibrant Bogyoke Aungsan Market to get a glimpse at the daily life and an array of beautiful souvenirs. A stop for a stunning photo at the impressive golden barge – Karaweik Hall has never fail to attract tourists attention. Perhaps some people may hear about the unique traditional art of Yangon but have never had a chance to witness it. Don't worry, Myanmar itinerary 4 weeks will give you enough time to enjoy an interesting cultural show in the famous city theater. A trip to the legend Shwedagon Pagoda will be a highlight of Myanmar itinerary 4 weeks in Yangon. Marvel at the massive stupa made from 16 tons of pure gold and topped with over 7000 diamonds, sapphires, and rubies. Together with outstanding attractions, Yangon also fulfills your stomach with the amazing street food in Chinatown. From traditional Burmese cuisine to the exotic mix of India and Chinese culinary, all are rolled into one to satisfy your very first time in the city.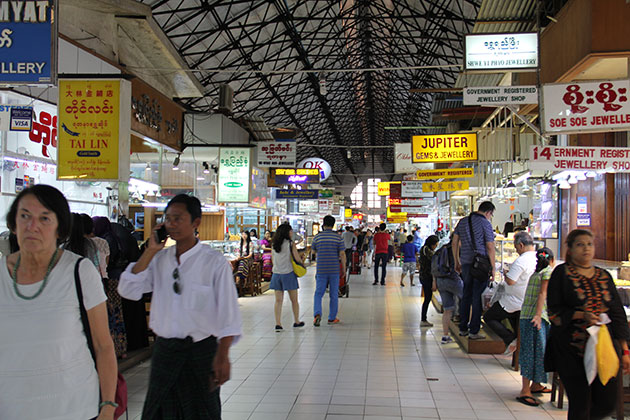 Inle Lake 
–
The Breathtaking Nature
The exceptional beauty of Inle Lake is where we cannot miss it in our Myanmar itinerary 4 weeks. Perhaps you may have ever heard about the fascinating of the second largest lake in Myanmar. Nevertheless, you must drop yourself on an amazing boat trip and row along narrow channels and behold the unique floating markets as well as stilt houses and shout out: "That is exactly what I have expected!". In addition to the attractions on the lake. A half-day trip to the Red Mountain Estate is also worth to pay in your 4-week tour in Myanmar. There isn't more fantastic than sitting on the top of the mountain, nibbling some wine and beholding the wonderful sunset slowly cover the region.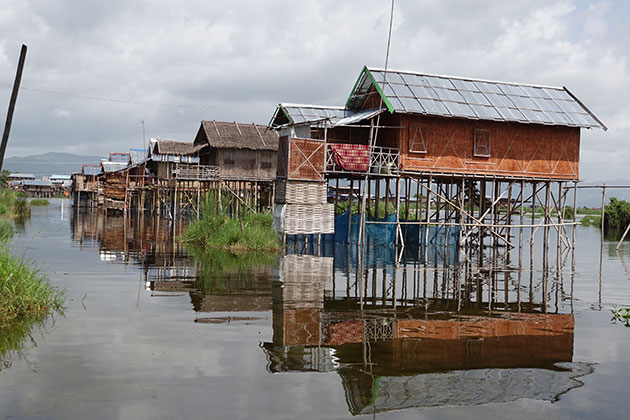 Mandalay: City of Great Culture
If you have had a great time in the largest city in Myanmar, why not spending time in Myanmar itinerary 4 weeks in the second largest city? Mandalay may still remain its hidden beauty to many people, but once visit it, the charming cultural center of the country will never fail to impress your soul. 3 days in your 4 weeks itinerary to Myanmar is a perfect time for you to unlock the treasure of Mandalay. Try walking once walking through the white-washed stairway of Hsinbyume Temple to the top and see beyond the Irrawaddy River. Honestly, there is no word can describe its spectacular view until you go and experience it. Also, the largest Buddhist book in Kuthodaw Pagoda will definitely challenge you to read. How interesting is it?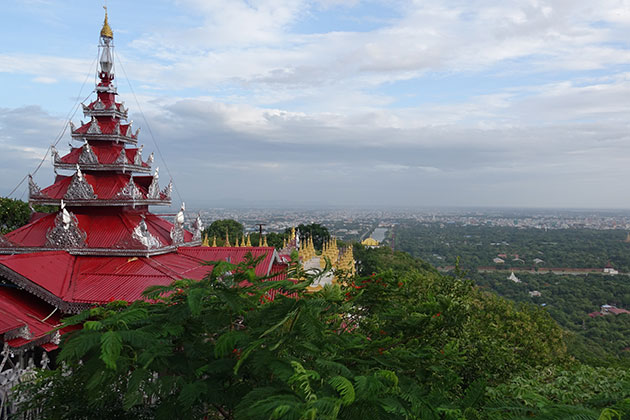 Bagan 
– The 
Majestic Town of Ancient 
Temples & 
Pagodas 
It is Bagan. Right to tourists interest. We hardly put Bagan aside any Myanmar itineraries cause we know this is a dreamland of every person traveling to Myanmar. Our Myanmar itinerary 4 weeks gives you 3 days to fully explore the paradise of the sun and its incredibly over 2000 old temples and pagodas. Unlike any other journey, your trip to Bagan will be carried on a horse cart ride that will give you a different way to admire this gorgeous region.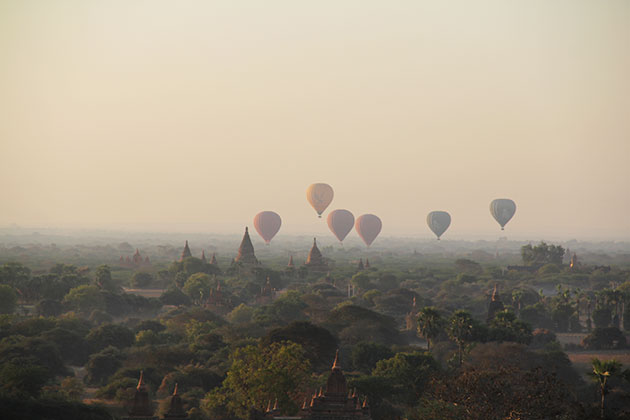 Pyin Oo Lwin 
– Feel the Romance of Colonial Charm
If you have ever heard about the glorious Da Lat town in Vietnam. Hence, Pin Oo Lwin is much similar to it. Visit Pyin Oo Lwin in Myanmar itinerary 4 weeks will give you a great time in the beautiful hill town which is cool and pleasant all year around. Pin Oo Lwin has been the residence of the British colonial to escape from the heat of Myanmar. Kandawgyi Botanical Garden is one of the best destination in Pyin Oo Lwin that you must visit in Myanmar itinerary 4 weeks to see colorful flowers, picturesque lake, and greenery forest.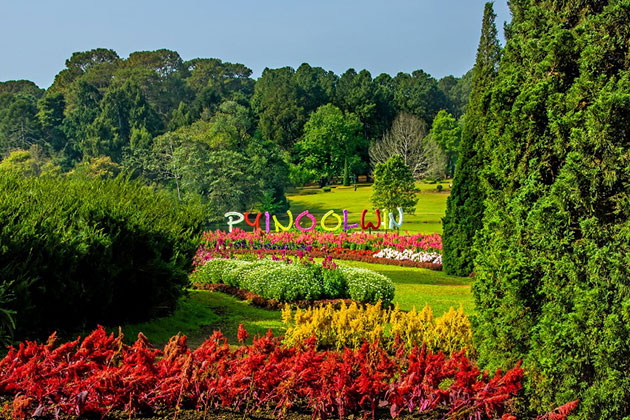 Hsipaw: One of The Best Trekking Points
While many people know Kalaw as the main trekking point in Myanmar, and no doubt it is a wonderful spot to visit in Myanmar itinerary 4 weeks. I bet that not many people often head to Hsipaw in their trip. Once we have to inform you that Hsipaw is the second wonderful trekking spot to explore in Myanmar itinerary 4 weeks to stroll through the rugged roads and enjoy the fresh atmosphere of the mountainous area.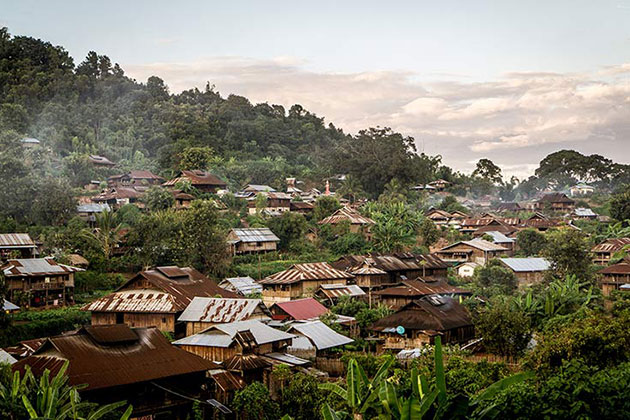 Golden Rock: The Legend of Buddhism
The legend Golden Rock our next must-see destination in Myanmar itinerary 4 weeks. Perched on 1100 meters above the sea level, the sacred rock has never stopped making tourists thrilling. The incredible panoramic view from the top as well as the legend is a dream of all visitors traveling to the country. Myanmar itinerary 4 weeks will give you 1 day to transfer to the pagoda to witness the giant gilded rock perched on the cliffside with a relatively small connection to the granite that according to the legend, thanks to enshrining the Buddha's hair, the rock can maintain themselves and keep it from falling.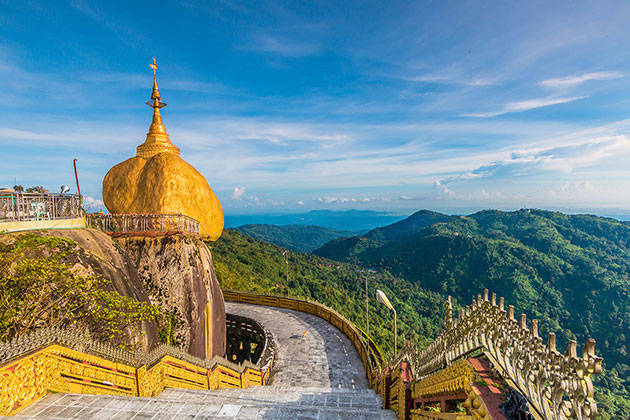 Bago 
– The Lovely City
Once described as the Disney Land in Asia, Bago is a lovely city visit in Myanmar itinerary 4 weeks to gaze out at its attractions. This beautiful city used to be the capital city of the Mon Kingdom that now offer you many attractions to visit. From the country's highest Shwemawdaw temple to the huge reclining Buddha image in Shwethalyung Pagoda, Bago is also an amazing destination to learn about the Burmese culture and custom that has been passed through generation to generation.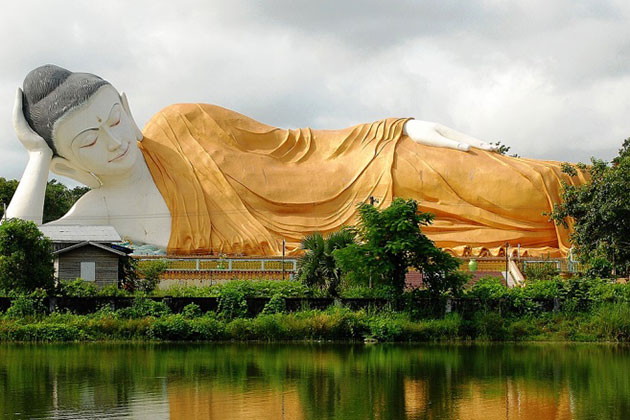 Phnom Penh – Where to Awake Your Travel Senses
The capital of Cambodia is one of the most stunning destinations to combine with other destinations in Myanmar itinerary 4 weeks. Once renowned as a "precious gem of Southeast Asia", the great architecture, impressive heritage sites, food, glorious history, and culture of Phnom Penh are rolled into one that enough to make you fall in love immediately with the city. Myanmar itineraries 4 weeks take you from the Royal Palace - one of the top 10 most attractive Royal Palaces in the world to the National Museum to observe many pre and post-Angkor artifacts. Also, Myanmar itinerary 4 weeks in Phnom Penh allows you to learn more about the painful past of Cambodian history at the Choeing Ek Killing Fields and the Tuol Sleng Genocide Museum.