Best Things To Do & See In Naypyidaw Tours
Since the newborn capital city of Burma is relatively new for all tourists, not many travelers consider Naypyidaw as one of the main Myanmar tourist attractions. Nevertheless, a Naypyidaw tour still offers you fun things to experience. If you are wondering what to do and see in Naypyidaw, keep scrolling to find out!
Visit The Water Fountain Garden
The 165-acre park of Naypyidaw with full of flowers, trees, and plants is an ideal place to see during your Naypyidaw tour. Located in the convenient adjacent to the National Herbal Park and the City Hall, the park is easy to access to witness the display of 13 dazzling water on the main pond includes three fountains and 11 small ponds. Here comes the best time to see how fancy is it in the evening when the water emerges in the colorful lights. Additionally, it is able to spend time in the park to wander around three small gardens with lush trees, gaze out at the 9.1 meters high and two stone gardens.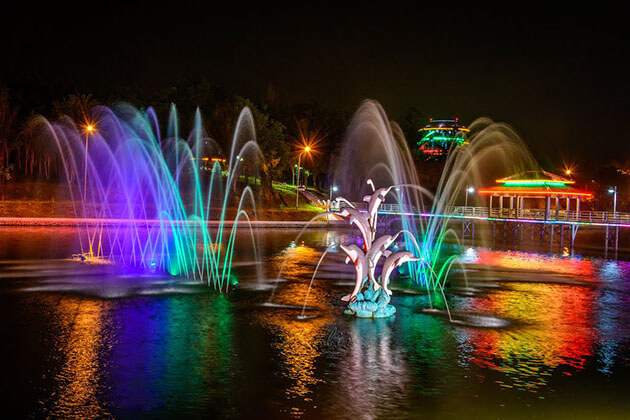 Pay a Visit to Uppatasanti Pagoda
Uppatasanti Pagoda is the prominent landmark in Naypyidaw. Undoubtedly, this is where for tourists to head off in every Naypyidaw tour. It was constructed in 2006 and completed in 2009 with 325 feet high became the dignified symbol of the capital city and the area is just 30 cm shorter than the legendary Shwedagon Pagoda in Yangon. In the precinct of the pagoda displays impressive religious edifices and 108 feet high flagstaff. Tourists come to the pagoda can enter the stupa to marvel at the large space with marble slabs on the walls.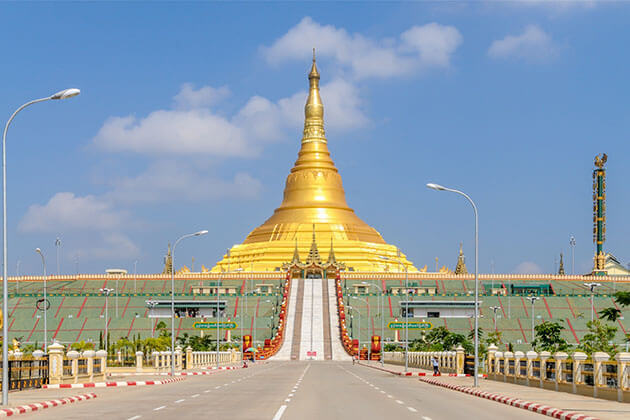 Discover Naypyidaw Zoological Gardens & Safari Park
Visit the largest zoo in South East Asia is definitely a fantastic experience to do on a Naypyidaw tour. Upon here, you will capture the image of majestic mammals includes monkeys, tigers, penguins, elephants and more living in their untouched nature. Stroll through Safari Park, you have an opportunity to explore the exotic animals around the world that are divided into three parts: Asian Safari, Australian Safari, and African Safari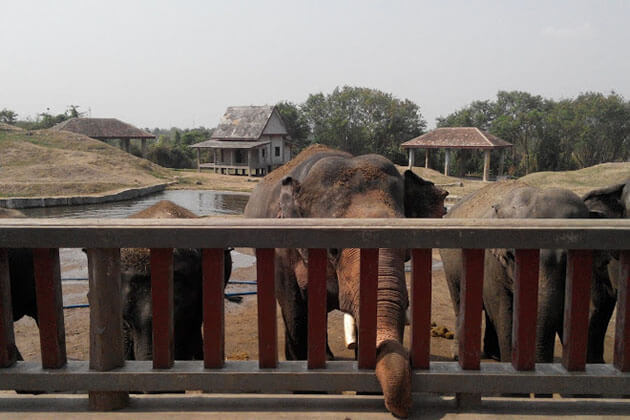 Gaze out at the Naypyidaw Gem Museum
Myanmar is widely known for its massive gem and jade. Once taking a Naypyidaw city tour, Naypyidaw is an exciting place to let you see the variety of precious jewels such as sapphire and ruby. Located in Zabuthiri Township, the Gem Museum is embraced by the pretty garden and decorated with modern designs. Except for Monday and Government holidays, tourists are free to visit the museum from 9:30 am to 4:00 pm.