Sittwe (Akyab) Weather & Climate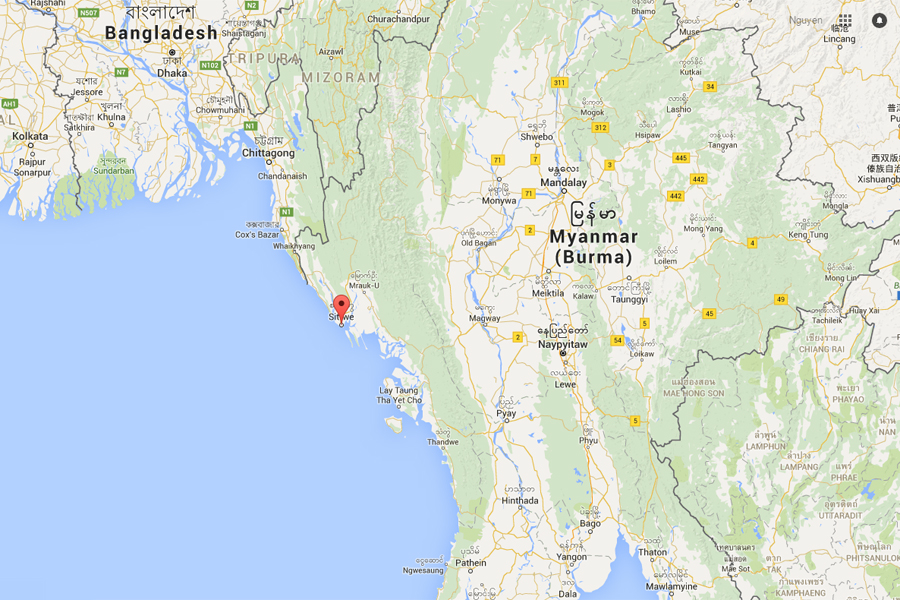 Nestled on the prime location of the western coast of Burma, sharing the same borders with the Bay of Bengal, 90 miles south of the border with India; Sittwe Island, located in the Rakhine State (Division) and Sittwe District is an appealing destination for travelers spend a day in Myanmar tours to view the sea over the Bay of Bengal, discover local markets and enjoy spicy local dishes.
Sittwe is sharply characterized by the tropical monsoonal climate with 2 distinct seasons -the dry season and heavy monsoon, no cold season.
Sittwe is endowed with high temperatures throughout the year with the mean temperature at 25.8 degrees Celsius (78.4 degrees Fahrenheit). The variation of temperature is unnoticeable with the range of mean monthly temperatures is 7.5 °C. Specifically, while April, the hottest month sees a mean temperature of 28.85 degrees Celsius (83.93 degrees Fahrenheit); July is the coolest month with an average temperature of 21.35 degrees Celsius (70.43 degrees Fahrenheit). However, it is worth bearing in mind that there is a considerable range of daily average temperatures of 8.7 °C (15.6 °F).
In terms of precipitation, Sittwe experiences a high level of rainfall with an average rainfall of 4555 mm (179.3 in) per year, and 379.6 mm (14.9 in) per month. With an average of 5 mm (0.2 in) of rainfall (precipitation) occurs, March is the driest month of the year. In contrast, the wettest weather in July when the average rainfall can reach 1155 mm (45.5 in).
Besides, Sittwe lies in the high humidity zone as the mean monthly relative humidity may increase to over 90% in July.
In the nutshell, Sittwe lies in the zone which is greatly influenced by the monsoon climate with high temperature, high level of rainfall and humidity. Due to such a favorable condition, Sittwe once was an important trade center during colonial times, nowadays has become a stop-off point to Mrauk U for most travelers. Have a look at these charts below to have a better understanding of Sittwe weather and climate to pick up your most favorite time to go.

It seems we can't find what you're looking for. Perhaps searching can help.