This Myanmar tour brings you to Kengtung, the fancy land shrouded in the myths and legends located in the east of the country. Gain a truly local experience in this mysterious region of various Burmese tribes that haven't been explored by tourists, Kengtung seems to be an attraction for who has interest in trekking. The town has kept its original traits, old traditions and many of the structures, especially the colonial structures of classic Shan design with. You may combine this tour with other
Myanmar tour packages
.
Duration: 4 days/ 3 nights
Start/End: Yangon/Yangon
Location: Kyaingtong
Tour Type: Trekking, Adventure & Discovery, Nature, Landscape
Tour Highlights: Wan Pauk, Maha Myat Muni Pagoda, Hwe Lon, Lone Tree Hill Mong Kwan region
Tour Customizable: Absolutely! (Tell us your specific requirements in the inquiry form)
Full Itinerary
Price & Inclusion
Accommodation
Photos
Day 1: Yangon – Kengtung
Flight from Yangon to Kengtung. On arriving Kengtung, you will be transferred to New Kengtung. The city is known for its trekking program to a number of villages where many colorful ethnic tribes have lived for decades and untouched by tourism.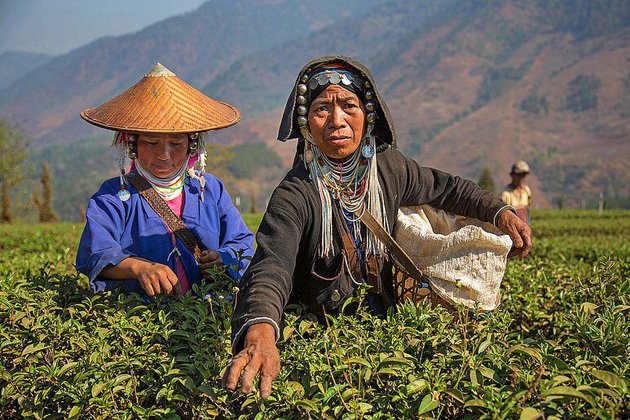 In the afternoon will be your tour of Kengtung, a pleasant city nestled in the mountain valley of Shan state has retained most of its traditional Shan architectural grandeur. Next up visit Wan Pauk, a village of the red clothed Palaung tribe, famous for their silver and lacquered waistbands. Continue your journey with a visit to the striking Maha Myat Muni Pagoda and hot spring is a must. Overnight at hotel in Kyaing Tong.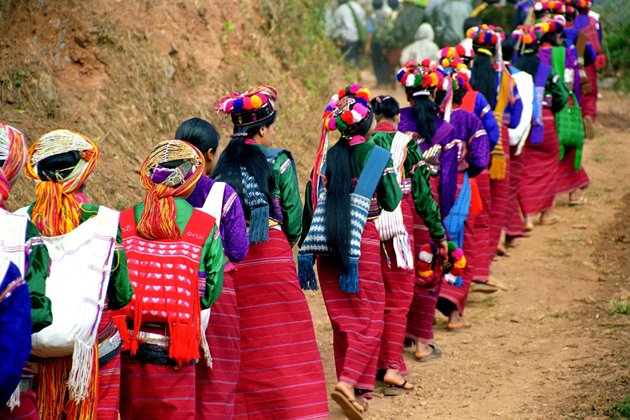 Day 2 – Kengtung & Villages
Start in the morning by strolling through the bustling local market within observing the peddling of wares by the minority hill tribes in their colorful traditional costumes. Follow your guide with a trek to Hwe Lon, a minority village named Akha where you can learn their customs and habits through interacting with the friendly villagers. After lunch, discover a tribe named Ann, known for its black dress and teeth stained black from chewing betel nuts. A stop at Lone Tree Hill will offer you a breathtakingly panoramic view of Kengtung. Overnight in Kengtung.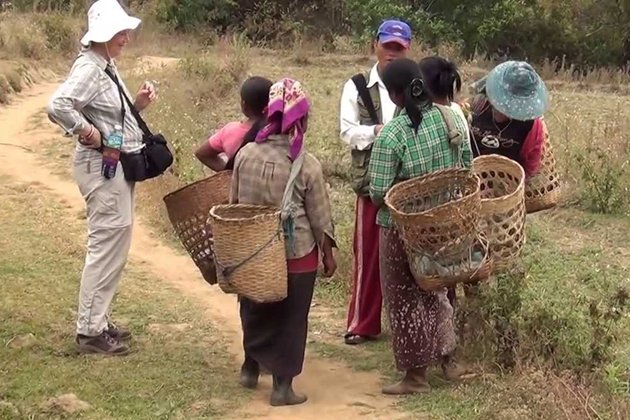 Day 3 – Kengtung – Trekking
Today, continue your tour with a further exploration of the hill tribes as we scale the rugged terrain on local pick-ups to four neighboring Akha villages, one of which combining three religions. After lunchtime, trips to Loi, Li-Shaw, and Khun villages in the Mong Kwan region will deepen your knowledge of these distinctive and rich hill tribe customs and traditions. Overnight in Kengtung.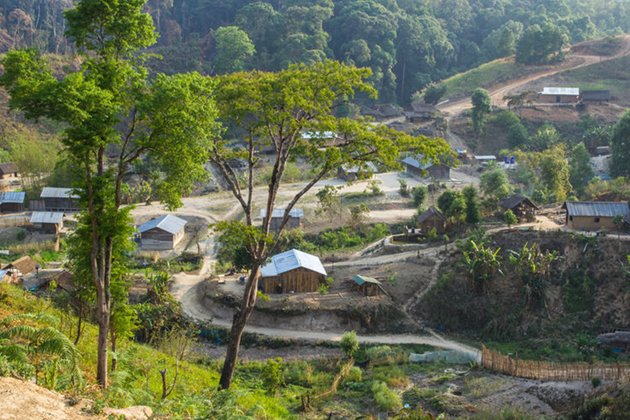 Day 4 – Kengtung – Yangon
Enjoy the day at your own leisure. If possible, you may have a chance to witness the Shan lacquerware production and the buffaloes trading at the water buffalo market held twice weekly. After that, back to the Kengtung Airport for your departure flight to Yangon.