Myanmar Honeymoon Tours

114 Comments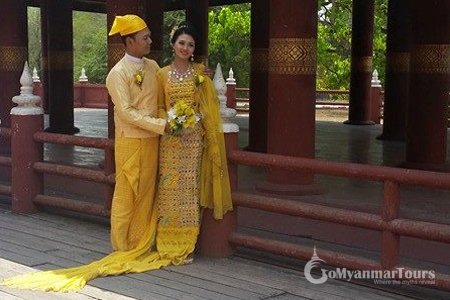 What could be more memorable than a honeymoon in Myanmar? Go Myanmar Tours offers you an attractive array of honeymoon vacation packages in Myanmar that would have you cherish the memory forever.. Numerous honeymoon destinations have sprung up across the world in recent years, but nowhere like Myanmar. In each of our honeymoon packages, we cater to different tastes to satisfy your wish to enjoy every moment of your dream vacation.
Some of the most wonderful destinations for a Myanmar honeymoon vacation across the country are: Yangon, Mandalay, Kawthaung, Twins Island, Bagan, Inle Lake…
Whether you are looking for a peaceful and tranquil honeymoon vacation or you want to make it adventurous, Go Myanmar Tours has a boutique of honeymoon packages to cater to your varied needs.
For your honeymoon trips, we also offer some interesting activities such as cruises, sea diving, snorkeling, trekking and exotic local cuisines.
Come to Myanmar and explore the last hidden gems of South East Asia with your loved one.
Tips for amazing Honeymoon in Myanmar 2018
Myanmar tours 2018
is offered at reasonable prices for the couples who want to enjoy their own honeymoon. After you decide the destination, book your holiday and let the Myanmar Tours help you do it at a reasonable price. Below are some useful tips for making your honeymoon perfect and economical. Getting to know about the weather in Myanmar 2018 is necessary for you to plan your packing. The best time is recommended to enjoy your Myanmar holiday tours in 2018 is from January to March and the last 2 months of 2018, but the other months still be the great choices for couples who would like to experience romance during the rainy season. Besides, you can use the weather apps on your phone to check the weather in Yangon, Mandalay and Bagan to pack accordingly. In order to pack smartly, don't forget to do:
Limit your luggage. Avoid bringing countless pieces of luggage because it is really difficult to carry all that, on airports, transfers, hotels.
Carry a good camera. It enables you to capture memories through a good camera. Besides, to avoid having to delete some valuable pictures in a hurry, ensure that you have sufficient empty space in the camera, and carrying an extra memory is suggested. As a result, you can have the gorgeous images at Myanmar holidays 2018 to share with your friends on social networks if you want. Or even many years later, you can look back at your own honeymoon pictures at the Myanmar 2018 and flashback the memories you and your partners created together.