Today, pick up by our tour guide and then start your Inle Lake tour from your hotel in Inle Lake, travel by boat through the picturesque canal toward the Western Shore of the lake along a stair path leading to the hidden Inn Thein Pagoda complex. The 700 meters walkway will lead you through some shop stalls where sell the Shan shoulder bags, longyi, and some exotic Burmese souvenirs.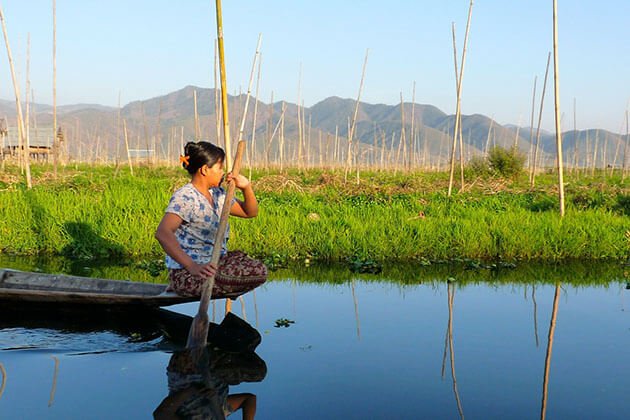 The main attractions, thousands of ancient stupas in the temple are said to be date back from the 14th to the 17th century. Take a stroll through hundreds of ancient stupas and capture its charm with different colors, shapes, and sizes. This is one of the most amazing historical sights on the shore of the lake consisting of hundreds of small stupas overgrown by moss and greens. Take time to marvel at the intricated design in each stupa before returning to the boat trip.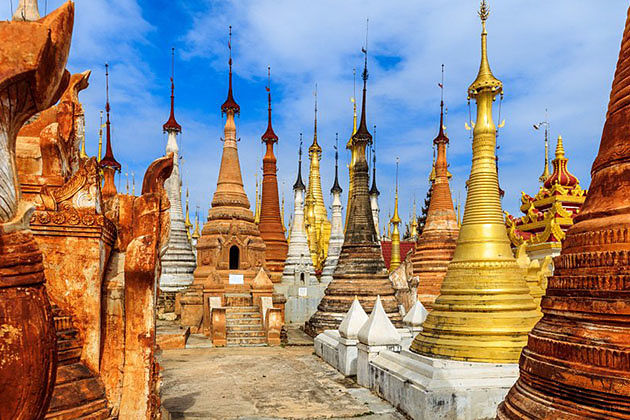 Later, enjoy your breathtaking boat tour through lush vegetation scenery as you return to your hotel. Trip ends. Thank you for making your half-day Inle Lake to Indein excursion with Go Myanmar Tours!
Price: Please contact us for your special price.
INCLUSIONS
What's included?
Entrance fees & permits
Private boat trip
English speaking tours guide (Others languages upon requested)
One bottle of water/per person
What's excluded?
Lunch
Drinks & beverage
Others not mentioned
Insurance