A powerful 6.9 magnitude earthquake on Wednesday (13/4/2016) struck at Myanmar only damaged buildings and pagodas, as reports said that it caused no deaths.
The quake has a depth of 130 kilometers (80 miles) in northwestern Myanmar, making the neighboring countries such as Indo and Bangladesh also feel its vibration.
"It caused no deaths except some small destruction in pagodas in villages," an anonymity police official told Agence France-Presse. "People are now enjoying the water festival," he said. It now is time for the Buddhist Thingyan New Year Festival. And fortunately, the quake did not occur in crowd places.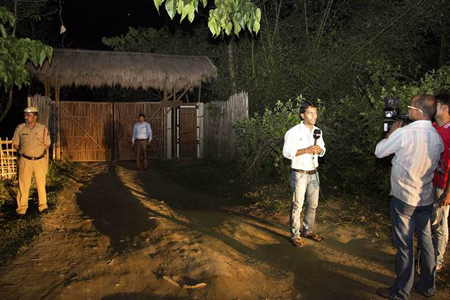 On the Facebook page of the Relief and Resettlement Department, it was updated that "there were no casualties, injuries or major damage to buildings."
Another unnamed policeman in Naypyidaw capital, said that only buildings and pagodas was small damaged, though they were leading the instruction of "dos and don'ts" to face the future earthquake.
The damage was limited in Myanmar but the quake had its influence to some other border countries to Myanmar. In Bangladesh, there are over 80 injured people, in stampedes as panic spread. In India, a lot of people ran out the street in panic when once feeling the quake's tremors.
Myanmar has not had an earthquake since a strong 6.8 magnitude one in the city center in November 2012, which caused the number of 26 deaths and injured hundred. Myanmar is one of the earthquake-vulnerable countries in the world because of its collapsing infrastructure and poor urban planning.