Kanthaya Beach, one of the most peaceful and quiet beaches in Myanmar, is on the Bay of Bengal in Rakhine State, about 100 km (60 miles) south of the better-known Ngapali Beach.
The former name of Kanthaya Beach was Thayar Kan Chei Recreation Centre. These names are all derived from the name of the nearby village of Thayar Gyaing. "Thayar" means pleasant, pleasurable, and delightful. The official name in English is Pleasant Beach as its natural beauties of unspoiled nature.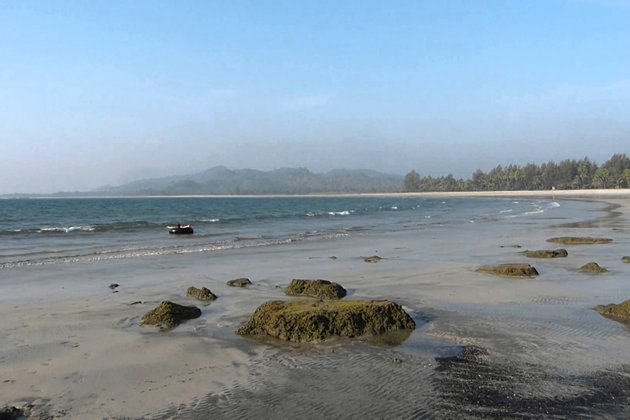 Absolutely pristine and quiet, Kanthaya beach with yellow sand mixed gravel will deliver you a private space in your Myanmar beach holiday to enjoy comfort, escape from the noisy urban, and get rid of sorrows as well as fatigue.
There are no services for modern sporty games or big shops on the beach, you will immerse yourself into the completely serene and pure beach. Kanthaya beach indeed is an ideal choice in Myanmar tours for those who want to have a new experience with pristine beaches that have not had any human impact.
As Kanthaya is an untouched beach, instead of enjoying exciting water-sport games like in Ngwe Saung Beach, Kanthaya is a wonderful destination where tourists can visit the offshore islands and reefs by boat. Kanthaya provides the best insight into the country's coastal life.which you can see many types of tropical birds that can be spotted from the beach, and the oriental style of huts and houses with their hand-woman mat walls. If possible, you can climb the small ridge of hills at the back of the hotel to sit near the reservoir to see the intensive view of the beach, the islands, and the ocean.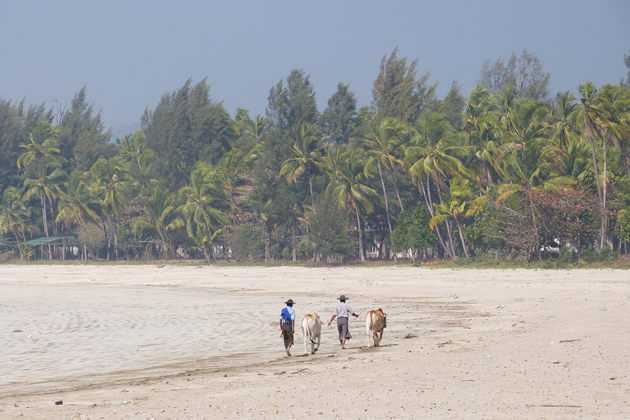 As Kanthaya is unspoiled, you are not able to book a hotel in advance, but it should not be difficult to find a room in the nearby village. Some good guest houses are Aung Chan Thar, Sakawar, and Royal Rose.
The most convenient way to get to Kanthaya is by car from Yangon. The road from Yangon goes across the new Bayinnaung Bridge in West Yangon to the new town of Hlaing Thayar and from there it is only about an hour's drive to Nyaungdon where you cross the third bridge across the Ayeyarwady called Bo Myat Tun Bridge which connects Nyaungdon with Setkaw.