Using USD or Kyat to Visit Myanmar? Probably this is one of the questions that most tourists are dying to know.
First of all, remember that Myanmar is a mysterious and sacred land of Southeast Asia, forgotten on the map of the world for a long time, has changed recently. It means that monetary policy, currency exchange and remittance services of this country are limited and inconvenient.
Secondly, although there were many travel services accepting payment in dollars from 2013 – 2014, the value of the kyat (the currency of Burma) reduced since 2015 leads to a fact that Burmese people are not encouraged to use more dollars. However, that does not mean you cannot use USD and EURO in your trip to Myanmar. USD or EURO can be used at most hotels, restaurants, domestic airlines, and road transport services while kyat is preferred when shopping at local markets.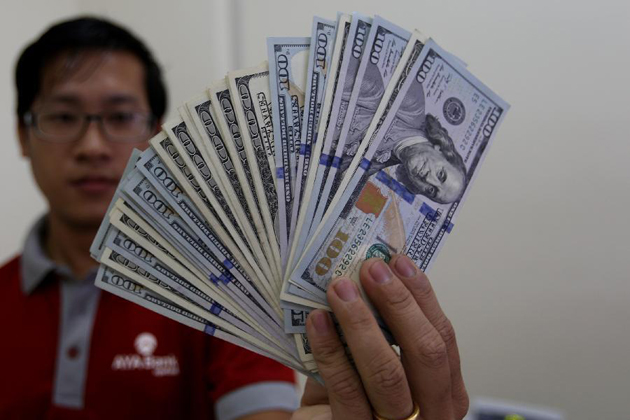 For further information on this subject, please consider these following these above pieces of advice and tips:
Using Cash While Traveling to Myanmar
1. USD and EURO are accepted at most hotels, restaurants, domestic airlines, and road transport services.
2. USD and EURO can be changed at banks in the downtown areas of larger cities and at most major airports, including Yangon, Mandalay, Nay Pyi Taw, Bagan and Thandwe (for Ngapali Beach). In Yangon, you can also head to the popular and central Bogyoke Aung San Market (Scott Market) if you want to change money at the weekend – here you can find numerous money-changing shops (these tend to shut around 3.30 to 4 pm).
3. It is better to change large denominations which are crisp and not damaged as soon as you land at major airports, including Yangon, Mandalay, Nay Pyi Taw, Bagan and Thandwe,… in order to get a more reasonable and higher exchange rate while money changers on the street should be avoided, as they are likely to scam you or the exchange rate is very low. Read Myanmar currency & exchange rate for the latest updated currency exchange rate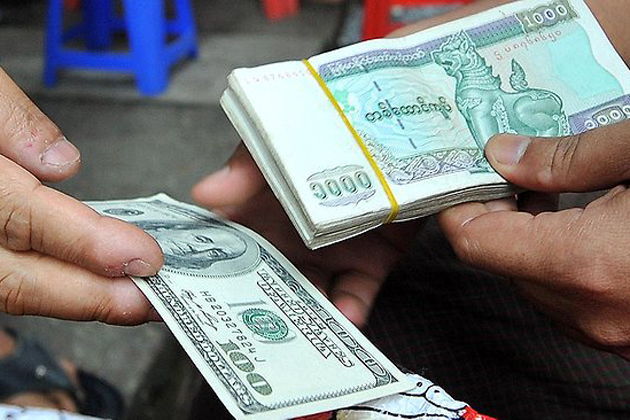 Using Bank Cards in Myanmar Tours
1. There are now thousands of ATMs that accept international banks and credit cards located around the country – although bear in mind that most are concentrated in Yangon, Mandalay, Nay Pyi Taw, Bagan and Inle Lake. Cardholders can also withdraw local currency from ATMs and use their cards at a growing number of major outlets such as hotels, restaurants, and retailers.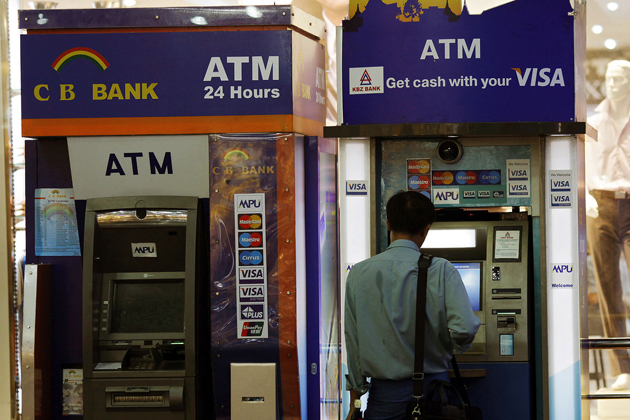 2. Currently, only Visa, MasterCard (Maestro / Cirrus), China's Union of Pay and Japan's JCB can be used; The biggest providers of compatible ATMs are CB (Co-operative) Bank and KBZ (Banker) Bank. Others include AGD Bank, AYA Bank, and United Amara Bank.
3. For ATM cash withdrawals, there is typically a K5000 transaction fee and a withdrawal limit of K300,000 per transaction. Depending on the conditions set by your own bank at home, you may be allowed multiple withdrawals per day. The use of ATMs in Myanmar is sometimes restricted by internet failure. Sometimes ATMs can be unreliable due to frequent power cuts or running out of funds, so you may need to try several ATMs when withdrawing funds.
In fact, Foreign currency is no longer accepted for purchases in Myanmar, and the use of international bank and credit cards to pay for goods and services at outlets in Myanmar is currently limited, which caused by inflation and the decline of the Kyat. It is advisable to still bring cash to exchange and take a sufficient amount of USD or Euro when you come to Myanmar and change the USD/Euro at official money changers to get Kyats and minimize the use of ATM.