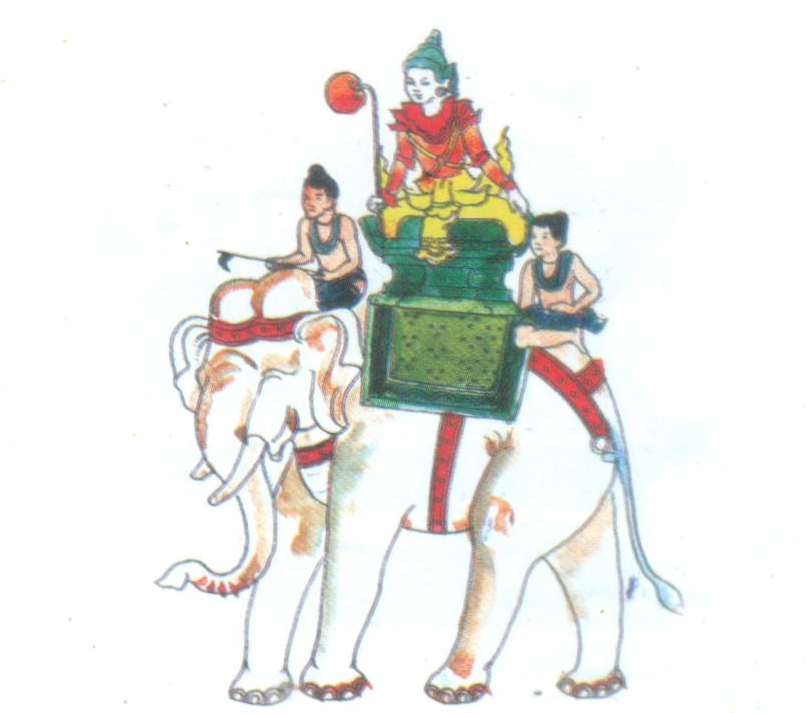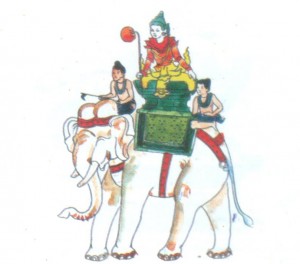 In his previous life he was son of master blacksmith U Tint Dor of Tagaung. He was called Maung Tint Dei who was so strong that he could break the task of an elephant, thus he became a very popular strong man. On hearing this news spread all over Tagung, the king at once became so scared and felt unsafe that he instantly picked up Maung Tint Dei's sister Saw Meiyar, as the queen. After getting married with Saw Meigyar, the king soothed her to bring her brother Maung Tint Dei to the court. Maung Tint Dei simply believed that his sister had already been coronated as a wedded royal queen, the king would like to let him served at the court, so he came along to the court.
When he arrived at the court, the king violently took hold of him underhand treachery. Then try to kill with all sorts of swords, dagger and spear would be easily hurt, let alone died as he happened to be a great man of martial arts and a giant of muscular man. Thus finally the king tied him to a sagawa tree, set him on fire to death. As the queen was unable to see her brother's suffering on account of her part, she abruptly jumped into the fire to die together with her beloved brother.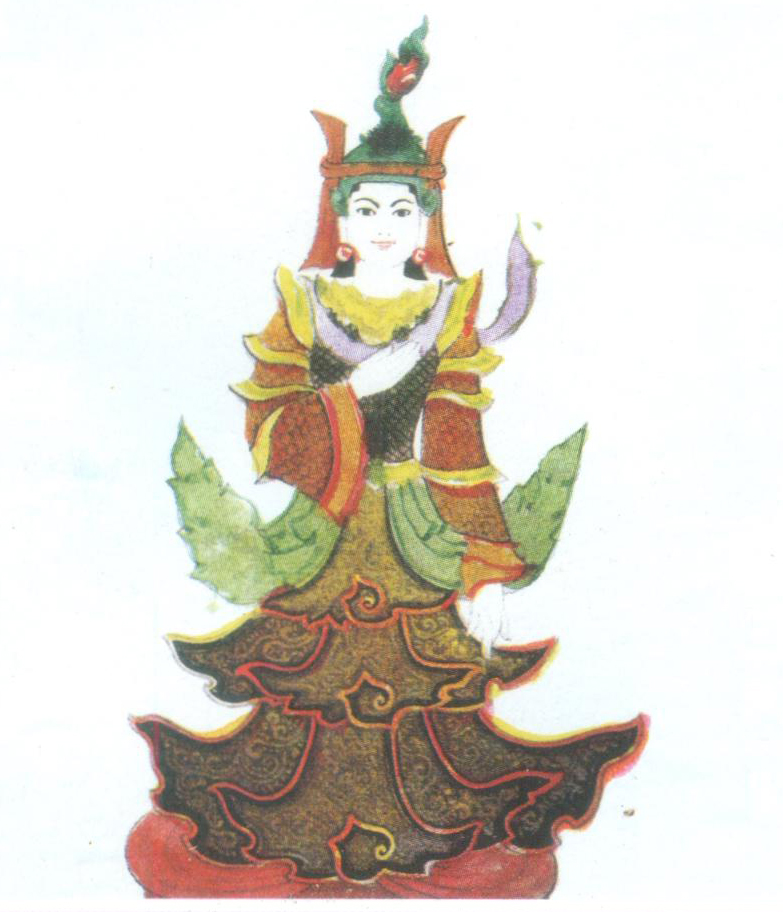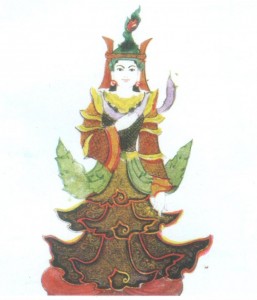 Instantly both of them beaome Nats, and their abode Sagawa tree belonged to the Brother and sister Nats, thereafter any creature that came under sagawa tree would have always been dead in a bad way. So the king by digging the soil around the Sagawa tree, excavated it with roots, float it down along the river Ayarwaddy.
In Myanmar era 266, that sagawa tree in due course stranded at Bagan. The two Nat spirit, Brother and Sister who came along together with sagawa tree at early morning in the dream they pleaded the Bagan king that they had been being floated down from Tagaung, so if the king would provide them a place to settle in offering and paying homage, it would be greatly appreciated and they would guard him, fulfil whatever he wish and want of worldly things in turn.
The king agreed, picked up that sagawa tree from the water front, and let the master wood curver cut sagawa log making into wood curving of Brother and Sister Nat images. Thereafter there held a grand gala celebration of Nat worship at Mount Poppa every year, allowing the people to make a miniature abode of Nat Brother and Sister to worship as they wished.
Mount Poppa being a holy mountain called Maha Giri (Mountain the Great).
At king Anawrahta time, the Rev Shin Arahan came from Thathton brought with him Buddhism, delivered on Buddhist doctrine, the king become a staunch Buddhist, he then cleaned the prevailing Arism, worship of aetheist dogmatism up there by removing all the individual small abode of Nats by king's order. As people were not allowed to keep those little Nat abodes in front of individual home. So they put cocoanuts on behalf of Maha Giri Nat inside the home and worship. As regards Maha Giri Nats being promoted to domestic Nat Lords they called Domestric Maha Giri. Moreover they are called Nat Brother and Sister, lord of Great Mountain as well.