Vietjet Air has offered more than 100,000 low fares ranging from 0 VND for some Southeast Asia routes including Myanmar. The discount tickets are applied to flights to Yangon (Myanmar) and other cities such as Bangkok, Thailand, Singapore. Customers can buy the online tickets at www.vietjetair.com, or on smart phone at https://m.vietjetair.com and www.facebook.com/vietjetvietnam.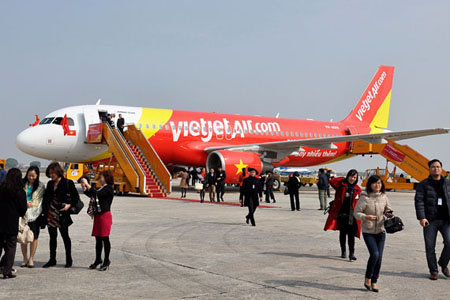 All discount tickets was sold during three days from October 5-7 for flights to Yangon, Singapore, Thailand between October 15 and December 31. This program was as part of the Vietjet Air campaign "It's 12 o'clock, let's Vietjet".
Also under the campaign "It's 12 o'clock, let's Vietjet", the carrier Vietjet Air is offering 500,000 low price tickets from 199,000 VND (US$8.85), 299,000 VND (US$13.29) and 399,000 VND (US$17.74) for all domestic flights and international flights to the Republic of Korea (RoK), Myanmar, Singapore and Thailand until April 22, 2016.