There are lots of means of transportation for people to go on a Myanmar tour, but the most convenient one is surely an airplane. Instead of spending much time traveling by other transports like cars or trains, tourists can choose air travel to save their time and energy for the upcoming journey.
According to the New Light newspaper in Myanmar, the national airline is making great progress. During the last decade, the domestic flights dramatically rise from 20.000 to 800.000 per year whereas the international one's rockets from 50.000 to 700.000 per year. This can easily be seen in central cities with evolving tourism industry like Yangon, Mandalay or Bagan.
Since the very first time with 11 airplanes, serving both domestic and international flights, Myanmar is now having a variety of airlines, being able to meet the tourists' demand for having a Myanmar tour. Some popular airlines are Myanmar Airways, Myanmar Airway International, Air Mandalay, Yangon Airways, Air Bagan, etc.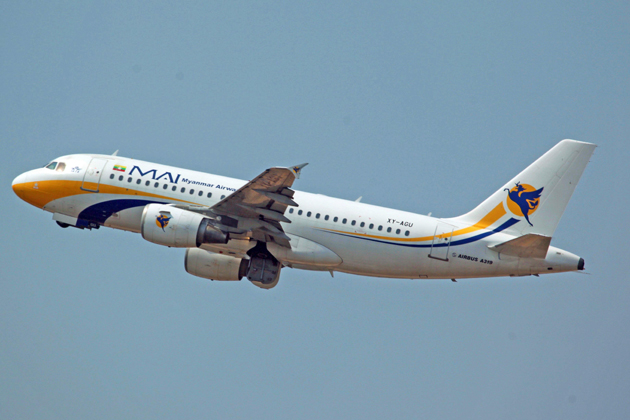 Destinations for Myanmar Airlines
There are 2 main airlines that provide most flights in Myanmar
Myanmar Airway
– Founded in 1948
– Previously named Myanmar National Airlines.
– Main Hub: Yangon Airport
Since May 2007, Myanmar Airways has operated scheduled passenger flights within Myanmar to
Bagan (Nyaung U Airport)
Bhamo (Banmaw Airport)
Bokepyin (Bokepyin Airport)
Dawei (Dawei Airport)
Heho (Heho Airport)
Hommalin (Hommalin Airport)
Kawthaung (Kawthaung Airport)
Kyaingtong (Kyaingtong Airport)
Kyauk Htu (Kyauk Htu Airport)
Kyauk Pyu (Kyauk Pyu Airport)
Lashio (Lashio Airport)
Loikaw (Loikaw Airport)
Magway (Magway Airport)
Mandalay (Mandalay International Airport)
Monghsat (Monghsat Airport)
Monywa (Monywa Airport)
Myeik (Myeik Airport)
Myitkyina (Myitkyina Airport)
Naypyidaw (Naypyidaw Airport)
Pakokku (Pakokku Airport)
Mawlamyine (Mawlamyine Airport)
Pathein (Pathein Airport)
Putao (Putao Airport)
Sittwe (Sittwe Airport)
Tachilek (Tachilek Airport)
Thandwe (Thandwe Airport)
Toungoo (Toungoo Airport)
Yangon (Yangon International Airport)
Coco Island (Coco Airport)
Hpa-An (Hpa-An Airport)
Pyay (Pyay Airport)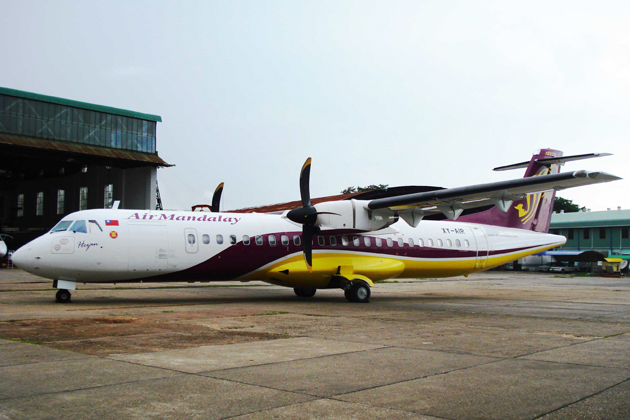 Myanmar Airways International
– Established in August 1993, as a joint venture between Myanmar Airways and Singapore based company
– Main Hub: Yangon Airport
– Serve international flights
China
Cambodia
Thailand
Singapore Malaysia
India
Korea
Japan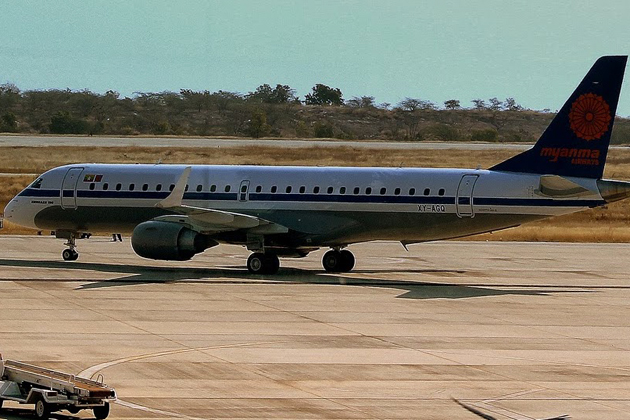 Myanmar Airways Services
It is now easy to travel between Myanmar destination because the government has invested to improve the airports' infrastructure and facilities, along with the friendly and enthusiastic staff. There are numerous airlines followed with new airports so that tourists will have a wide range of choices to move among the destinations. However, there still exist some cons that need more investments from councils.
In domestic airports, staffs just check the flight ticket, no need for a passport or any identified cards. They will go to pick up, check-in and take the luggage for customers cause there is no conveyor belt, all services are almost done by hand. Previously in Nayung U Airport in Bagan and Heho Airport in Inle Lake, there even have no announcement systems, staff announce flight information by handy speakers. Each passenger will have a sticker on which has the airline logo and the flight number. When the airplane arrives at the airport, the staffs go round in order to find out their customers. There are only 30 minutes for all of the transferring process. In the plane, customers can choose their own seats freely, no need to seat in order. This manual way of serving seems to appear less than in the past due to the country's development, but they still have some airports in remote areas remaining this way.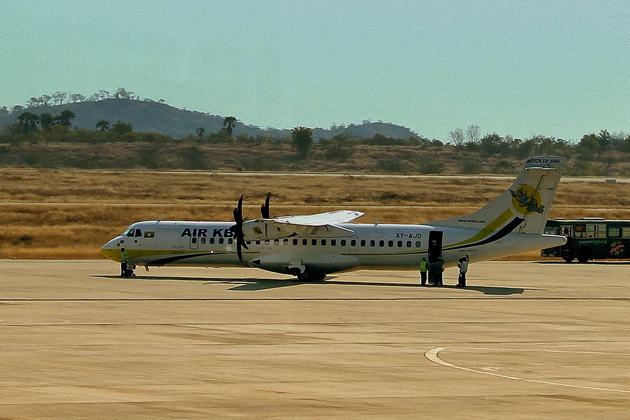 Myanmar Airways Special Assistant
– If tourists want to bring your wheelchair on flights, they need to call the reservations team, who will be happy to assist with further information and add the necessary information to the booking. Tourists will check the experience section for contact details.
– The airline's services will provide an escort at the request of their parents or legal guardians for:
+ Unaccompanied Minors – Aged between 6 to 12
+ Young Passengers – Aged between 12 to 16
+ Children 3 or 4 years of age may be accompanied by another passenger 12 to 15 years of age provided that unaccompanied minor procedures are followed for both.
– Pregnant: A certified doctor's certificate and approval are required for expectant mothers who are within a week of pregnancy. For between 35-36 weeks of pregnancy, mothers must be accompanied by a doctor or a qualified nurse. After 36 weeks, travel is not acceptable.
– There usually have a selection of meals for even special dietary requirements such as children's meals, diabetic meals, low cholesterol meals, low-fat meals, etc.
In general, during the past 10 years, Myanmar airline system has improved due to the dramatically developing tourism industry. There still remain drawbacks but it's not problematic. It will be worth trying a Myanmar tour with the advanced airline system today.