Quick Tips for Traveling by Myanmar Domestic Flights
– Routes and Schedules
An airplane is the best means of transportation in Myanmar to connects your destinations while traveling to the country. You can get access to most Myanmar tourist attractions by plane. When booking flights, the thing you should bear in mind involves the number of layovers each route have to choose the appropriate one to save time for travel. Popular routes that airlines in Myanmar operate include main tourist destinations such as Yangon, Mandalay, Heho, and Bagan. In fact, due to the small scale of domestic airlines, most routes are only available once a day or even less than one. For those flying from Yangon, one thing to note is that flights often depart in the morning and then come back in the afternoon.
– Book flights: As regards flight booking, you have to book locally as most airlines do not offer electronic ticketing. Here are several ways that you can use to book flights. You can book via the hotel and it is considered as the easiest and most convenient way. Another way is to contact the travel agent. If you want to book by yourself, you should do the research by reviewing the schedules online. Next, you are supposed to confirm the airline office with a phone call and go there and have it sent to you to make payment as well as buy tickets. You should also note that tickets are paid for in USD, so prepare USD to get ready for payment.
– When to book: If the day you book falls on holidays or festivals, you should book a few days in advance. Usually, you just need to book one day in advance.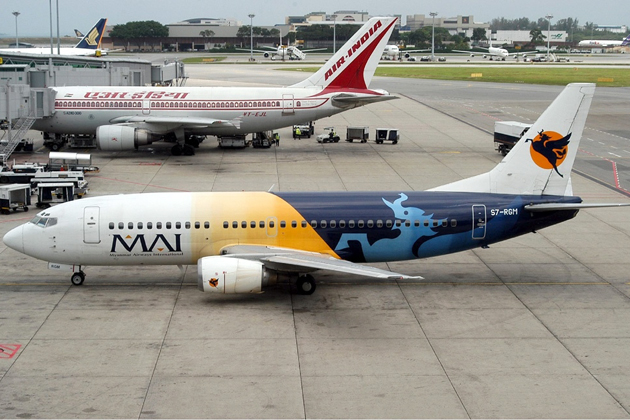 Myanmar Domestic Flights Schedule
Here, essential information involving domestic flight schedules have been provided related to major domestic airlines in Myanmar.
– Air Mandalay Schedule (Effective from 1 Oct 2016 to 30 April 2017)
| | | | |
| --- | --- | --- | --- |
| Flight No | Sector | ETD | ETA |
| 6T 801 | YANGON -MYITKYINA | 07:00 | 08:40 |
| 6T 802 | MYITKYINA –            YANGON | 09:10 | 10:50 |
| 6T 611 | YANGON – SITTWAY | 11:20 | 12:25 |
| 6T 612 | SITTWAY – YANGON | 12:45 | 13:50 |
| 6T 805 | YANGON – TACHILEIK | 14:20 | 15:50 |
| 6T 806 | TACHILEIK – YANGON | 15:50 | 17:00 |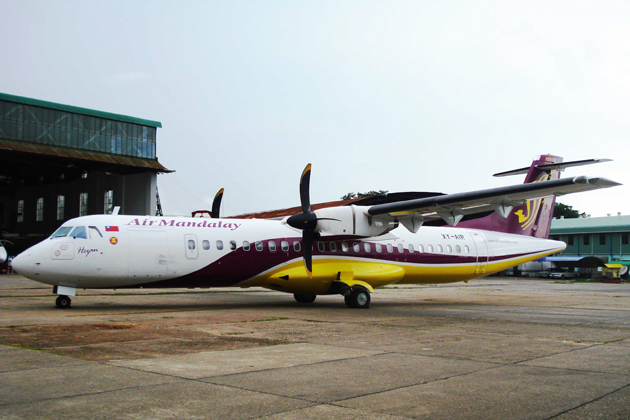 – Golden Myanmar Airlines Winter Schedule (Effective from 1 December 2016 to 05 February 2017)- Golden Myanmar Airlines Winter Schedule (Effective from 1 December 2016 to 05 February 2017)ATR 72 – 600
| | | | |
| --- | --- | --- | --- |
| Flight No | Routing | ETA | ETD |
| Y5 101 | YANGON – NYAUNG U | 06:30 | 07:50 |
| Y5 101 | NYAUNG U – MANDALAY | 08:05 | 08:35 |
| Y5 101 | MANDALAY – HEHO | 08:50 | 09:20 |
| Y5 101 | HEHO – YANGON | 09:35 | 10:45 |
| Y5 201 | YANGON – MANDALAY | 15:15 | 16:40 |
| Y5 201 | MANDALAY – NYAUNG U | 16:55 | 17:25 |
| Y5 201 | NYAUNG U – YANGON | 17:40 | 19:00 |