Your Myanmar tour will not be enough if you forget to explore the variety of languages spoken in Myanmar. The very diversify of languages will enhance your cultural experience and make your Myanmar trip more memorable. There are many indigenous languages as different from mere dialects are spoken in Myanmar. The official language is Burmese, spoken by two third of the population. It means that it is spoken by the people of the plains and as a second language, by most people of the hills. During the British colonial era, English became the official language, but Burmese still continued as the main language in all others settings. English and Burmese were compulsorily taught in schools and colleges. Chinese and Hindi were the languages of commerce. After independence declaration, English was no longer the official language, and after the military coup of 1962, it did not play an important role in schools and colleges. Nevertheless, as an elementary knowledge of English is still required and its instruction is again being encouraged.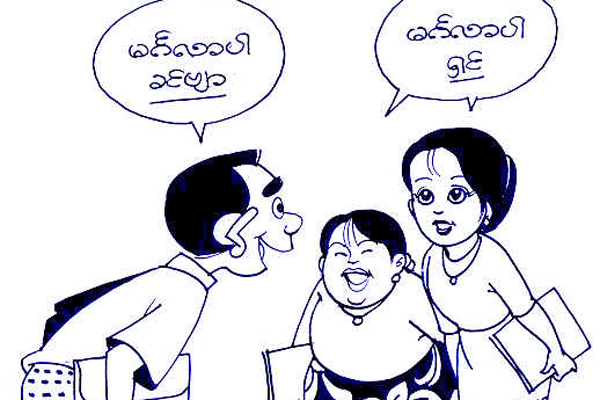 The local languages of Myanmar come from three language families. Burmese and most of the other languages belong to the Tibeto-Burman subfamily of Sino-Tibetan languages. The Shan language belongs to the Tai family. Languages spoken by the Mon of southern Myanmar and by the Wa and Palaung of the Shan Plateau are members of the Mon-Khmer subfamily of Austroasiatic languages.
Majority of Burmese speakers historically have lived in the plain, whereas unique dialect of Burmese speakers that perhaps remains some archaic features of pronunciation have occupied the Rakhine and Tenasserim coastal plains. Those speaking Shan, Kachin, Chin, and many other languages inhabited the hills. In the plains the ancient division between northern and southern Myanmar (Upper Burma and Lower Burma, respectively) was based not only on geographic differences but also on a linguistic one. The Mon (now a small ethnic group) lived in southern Myanmar, while the multitude Burman population lived in the northern dry area.