Inbound, outbound and domestic tour firms have experienced a dramatic reduction in the number of visitors in Myanmar. However, they hope that a successful election and change of government will help the industry to bounce back.
Daw Khaung Khaung, director of Tango Travels and Tours claimed that the number of booked tours will steadily increase in December. "We think the future of the tourism industry is bright because of the election results….We believe that under these new government things will improve 100 percent."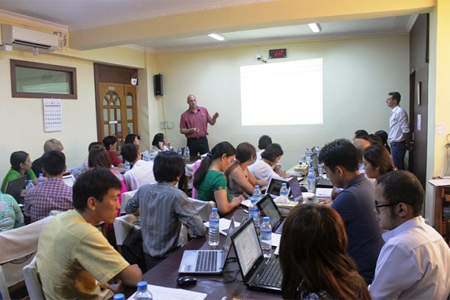 Daw Hla Darli Khin, managing director of Tour De Myanmar, told The Myanmar Times she expected all-around improvement after a sluggish October and November.
Daw Sabei Aung, managing director of Nature Dreams travel and tours said that "I'm sure Myanmar tourism will boom in 2016 and beyond. We have to modernize all our banking, transportation and infrastructure systems".
According to the Ministry of Hotel and Tourism figures, 3.37 million visits had taken place as of the end of September, toward a target of at least 4.5 million by the end of this year.