Compared to other means of transportation in Myanmar, flying is by far the most convenient and quickest method to get around Myanmar. Also, it is fun to travel by airplane and take in a breathtaking panoramic view of the whole country. There is no denying that major tourist destinations and cities are where most of Myanmar's airports are located.
While you're in Myanmar, you are advised to book via a local travel agent for domestic flights. Due to the poor internet service of the country, online tickets cannot be purchased.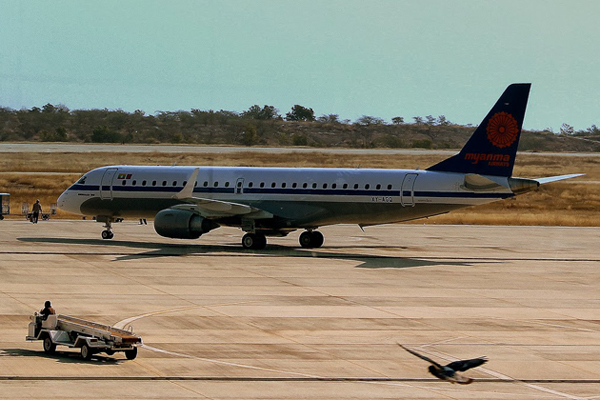 Guide to Traveling by Airplane in Myanmar
In July 2019, Myanmar has 69 airports with 4 international airports, including Mandalay International Airport, Yangon International Airport, Naypyidaw International Airport, and Hanthawaddy International Airport.
Here is a guide to travel by airplane in Myanmar vacation between famous tourist attractions, including Yangon, Mandalay, and Bagan. Therefore, foreign visitors would find it easy to arrange a trip by airplane in Myanmar.
Yangon to Mandalay Flights
As estimated, there are up to 16,022,541,207 round trip itineraries and for this route, Myanmar and MAI Myanmar usually provide the best deals to flights to Mandalay. One tip to find the cheapest airfares is to search for myriad sites; therefore, you can easily compare the prices between websites. The distance between Yangon and Mandalay is 532 kilometers and there are about 103 direct flights from Yangon to Mandalay. Among airlines, Golden Myanmar Airlines often offers 30% of the non-stop flights between these two destinations. Yangon International Airport and Mandalay International Airport are two commercial airports that monitoring Yangon and Mandalay.
Yangon to Bagan Flights
If you want to travel to Bagan from Yangon, you can use an agent in Yangon to book a ticket. There is an alternative involving booking an online ticket. In this case, you are advised to book with Air Mandalay because of its quick service.