January is the best time to visit Myanmar as it offers a pleasant climate and temperature. Myanmar weather is in the middle of the dry season in January when it is hot and dry condition still prevails across the country.
The temperature is expected to rise and the chance of rain is low, so tourists will fully enjoy your vacation in sunshine, sunbath on sun-drenched beaches with calm water in the south and along the west coast as the temperatures are the warmest they will be all year.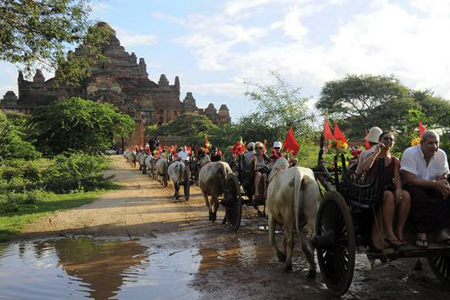 It is a little bit chilly at night and early morning when the temperature falls much low after dark during the month, therefore you should bring along a jumper or fleece when you go out. In the lowlands, the chance of rain is unpredictable and temperature may reach 20's°C or higher, the eastern and northern highlands also reach 25's°C although evenings are still chilly.