On Tuesday 28 Jul 2015, the Foreign Minister of Myanmar Wunna Maung Lwin and his counterpart Tanasak Patimapragon signed an agreement allowing passport holders of both countries to make a free visa visits of up to 14 days. This agreement was signed at the 8th Joint Commission for Bilateral Cooperation meeting in Chiang Mai.
Speaking at the meeting, the Foreign Minister of Thailand Tanasak said "The free visas reflect greater cooperation between two countries and the agreement will promote tourism, trade and other economic cooperation". However, the free visa is only accepted with through Yangon, Mandalay or Naypyidaw airports and with Thais wanting to enter Myanmar at other international checkpoints are still required a valid visa.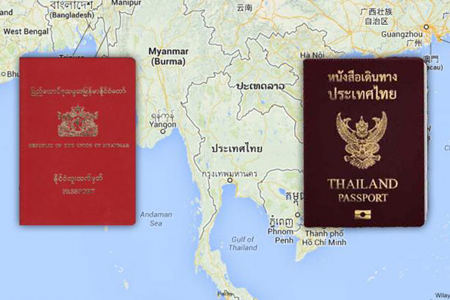 This exemption is a good news for the travel agencies in Myanmar and it is expected to promote the number of tourists between the neighbors.
Myanmar has already signed visa-exemption MoUs with Cambodia, Laos, Vietnam, Indonesia, Brunei and the Philippines.