In 2014, Myanmar received 3.05 million tourist, of which 70 percent mainly came from ASEAN member countries, Britain and Germany are also principal markets.
This Southeast Asian Nation, among the world tourist destination, targets to attract 5 million tourists in 2015 and to bring in over 7.5 million tourists in 2020.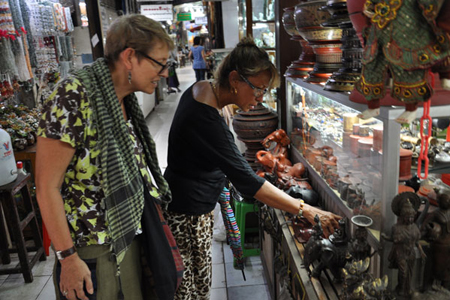 As one of the pillars of Myanmar's economy, tourism earning hit 1.14 billion US dollars in 2014, accounted for 4.2 percent of the GDP of Myanmar and created approximately 6.5 percent of total job opportunities. An estimation of hotels including motels, guest houses owned by local businessmen in Myanmar is 1000 hotels, of which there are 39 foreign-invested hotels and commercial complexes.
To boost the number of foreign tourists in the country, Myanmar has introduced online e-visa for tourists from 67 economies including ASEAN's since last year in the hope of ensuring all tourists wanting to travel in Myanmar to get e-visa within a short time. Along with its rich cultural heritage and numerous tourist attraction, it is expected bright prospects for the tourism industry of the county in 2015.