Date unknown
This ordination hall is believed to be named after a monk who d during the reign of Anawrahta (r. 1044-1077) and in whose lived our the king donated this 'Thein'. However, the only record of this donation is not a contemporary inscription, but in a caption of mural painted seven hundred years later. The style of the building is typically Bagan with beautiful stucco details.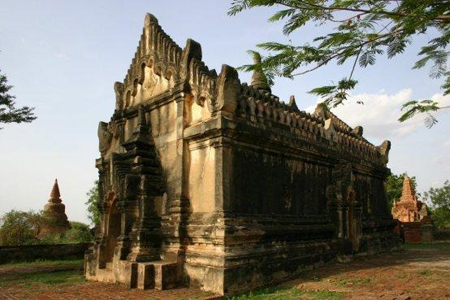 An ink inscription stated that the artists began painting the murals in March of 1793 and finished a year later but the names of those who donated the cost were not mentioned.
Much of the paintings were destroyed in the 1975 earthquake but the ones that remain are superb. Visit the temple on a Bagan tour, we will have a chance to witness excellent examples of 18th-century art but in a Shan-influenced style nearer to the 14th century. We see here the arched eyebrows, thin, curving mouths and long heavy-lidded eyes that can be seen in many Shan works.