Myanmar, the land of golden pagodas is truly a dreamland of intrepid people. From north to south, its landscape, people, culture, all are unique and vivid. For the first-timers traveling to the country, it might be a bit confused to determine what are the best things to do as the country offers too many things to experience. Have a look at the list below, we will show you top 1o best attractions to visit in your trip to Myanmar.
Top 5 Best Attractions in Myanmar
Yangon
Yangon, the capital, is the most important gateway to Myanmar entry. Evergreen and cool with lush trees warm, shady parks and idyllic lakes, Yangon has earned the name of "The Garden City of the East". If you do not believe, please just take a satellite photo of green Yangon on the Internet through a tool like Google Earth. In addition to gifts of nature, Yangon is the home of pagodas and polished, churches and monuments of the British colonial era.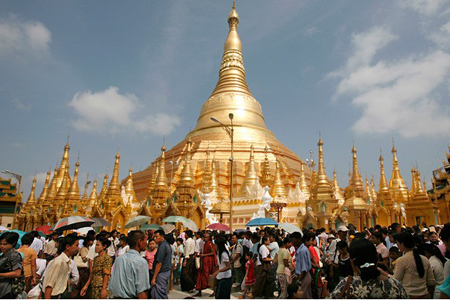 Lake Inle
Lake Inle is completely a special experience to travel to Myanmar. Here the emphasis is on a beautifully landscaped lake, distant mountains, and interesting nebulae local society. The large lake, natural and clean, is dotted with floating islands and is famous for its scenic beauty, unique leg rowers and colorful local markets. This vast picturesque lake, 900 meters above sea level, is one of the main tourist attractions in Myanmar. The islands on Lake and Lake are 17 villages on stilts, mostly occupied by the Intha people.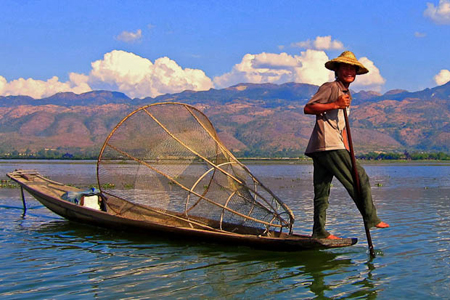 Bagan
The city of Bagan (previously spelled "Pagan"), central Myanmar (Burma), sit on the left bank of the Irrawaddy River and about 90 miles (145 km) southwest of Mandalay. Pagan – the former capital of Myanmar is a pilgrimage center where the old Buddhist shrines have been restored and repainted in previous times. The ruins of another temple and pagodas cover a huge area. Top the most interesting temples and pagodas for travelers in Myanmar are Dhammayangyi, Ananda Temple, Thatbyinnyu and Shwezigon pagoda.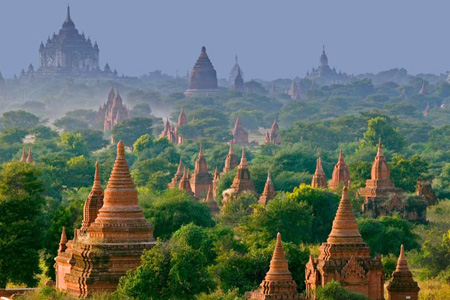 Mandalay
It is the second-largest city and the last royal capital of Myanmar. Many historic buildings and attractive places of interest, temples, and pagodas, with excursions to places of interest close to success. This is also a center for silk and cotton fabric. Hill Mandalay Maha Muni Buddha's image is the ideal image of Buddhism. Mandalay is a third of fewer than 150,000 monks and nuns of the nation. Mandalay is surrounded by ancient neighboring cities such as Mingun, Sagaing, Innwa (Ava) and Amarapura.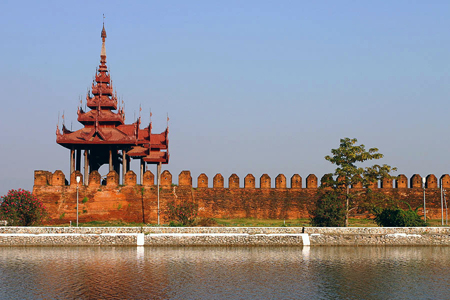 Golden Rock
The more rigorous journey to this place of pilgrimage is always satisfied only with a fabulous view of a giant rock weighing 600 tons, unsure balanced on the edge of a cliff Chain Paung Laung mountain, about 200 km southeast of Rangoon. At the top of the rock is a delicate pagoda, dedicated to a single strand of hair relic of the Buddha, who is said to be the main force maintains the equilibrium of this huge rock.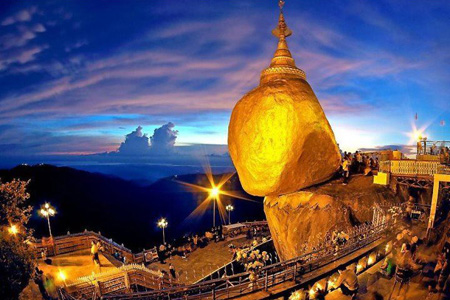 Top 5 Charming Attractions to Visit in Myanmar
Mawlamyine
Mawlamyine is also known as Moulmein a given name by British colonists. Tourists traveling to Mawlamyine are attracted by the beautiful landscape and temperate climate. The impression of post-colonial decay is still that this city was a hub of the administration of the British Empire in the early 19th century. It is also a beautiful, tropical city with a tower stupa covered hills on one side and the sea on the other.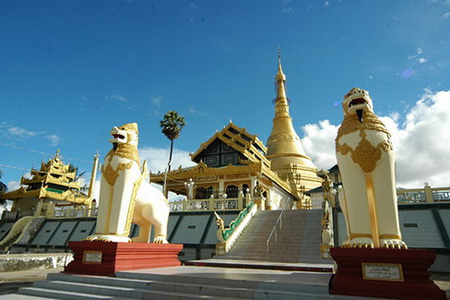 Mount Popa
A trip to Bagan in the center of the beautiful hill and forest scenery, Mount Popa is a steep volcanic peak dedicated to famous spirits "Nat" in Myanmar. A sanctuary for fear and enjoyed the conventional character lays at the foot of "Taungkalat" a volcanic cone. The nearby Mount Popa itself and joined the lush, lush forest that is full of different species of flora and fauna abundance. It can be called an oasis in the center of dry Myanmar.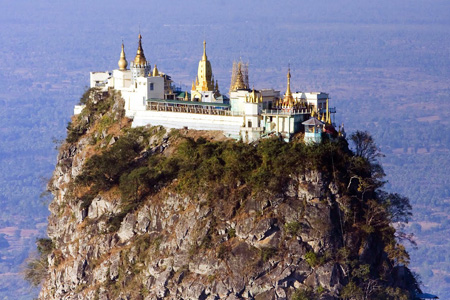 Pyin Oo Lwin (Maymyo)
A cool hill station is over 1000 meters above from sea level, located in the colonial era and a journey of the preciousness of Mandalay. This company can enjoy the beautiful scenery, a cool climate and the nostalgic atmosphere of the time spent in its old buildings and botanical gardens now known as the Kandawgyi National Park, home to many species of birds, insects, orchids and trees. The tourists find the market in Pyin Oo comfortable. There are many waterfalls around, including Anisakan Pwe Kauk and falls are well known.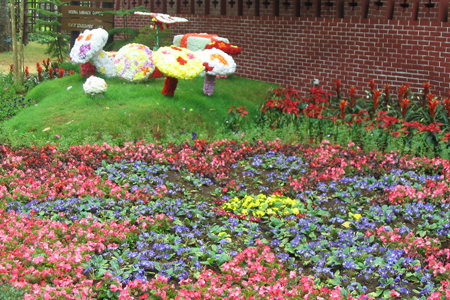 Kalaw
Kalaw stands tall on the western edge of the Shan Plateau. It is located 70 km west of Taungyi approximately half along the Thazi-Taungyi road. This was a popular hill station in the British days and remains a place without violence and peace. With a height of 1320 m, it will be a wonderful place for trekking bamboo forest, amid lush pines and uneven mountain scenery. A former British colonial hill station, the small town offers mild weather (Kalaw at 1,300 meters height) and plenty of chances adventure especially trekking.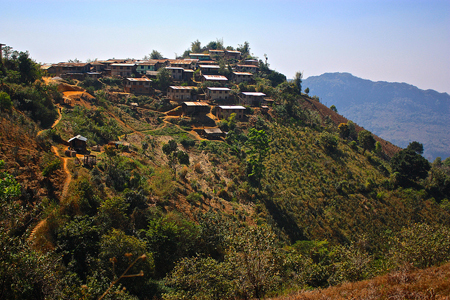 Bago
Located 80 km northeast of Yangon, Bago offers a perfect day adventure or can also be a 2 day trip to Golden Rock Pagoda Kyaikhtiyo or even a longer trip including Mawlamyine Moulmein. It is home to a large reclining Buddha image and the gold Shwemawdaw Pagoda, a remarkable milestone in Bago. There is a noted monastery, where to take pictures of the position of a Buddhist monk at the end of the morning for their last meal of the day.