The daily temperature is gradually high in March. The average temperature in Yangon in March is at 28.8 °C (83.84 °F), which assures your trip to Yangon will be full of excitements. The highest temperature in the month is around 36°C but there is a probability that the temperature may rise and exceed 39°C. In case of an unexpected drop, it is worth noting that temperatures will not go as low as 34°C every ten days within the month. Catch your eyes up to the clear blue sky in the month as the median cover is low. However, the cloudier sky is predicted as the month gets older. It is sunny approximately 78.6% of daylight hours and cloudy 21.4% of daylight hours.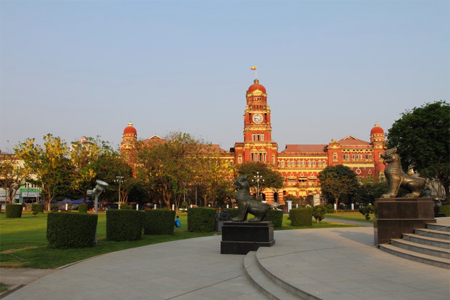 There will be some days in March experiencing some rainfall with the normal precipitation of 7mm (0.3in). Although the air is dry thus citing heat at the beginning of the month, the relative humidity is expected to decrease to levels promising comfort.
Due to the favorable weather condition, Yangon welcomes a number of travelers coming to visit. Therefore, book your Yangon tour in advance, particularly if you visit in the cool season when some accommodations and activities are totally booked out in advance.