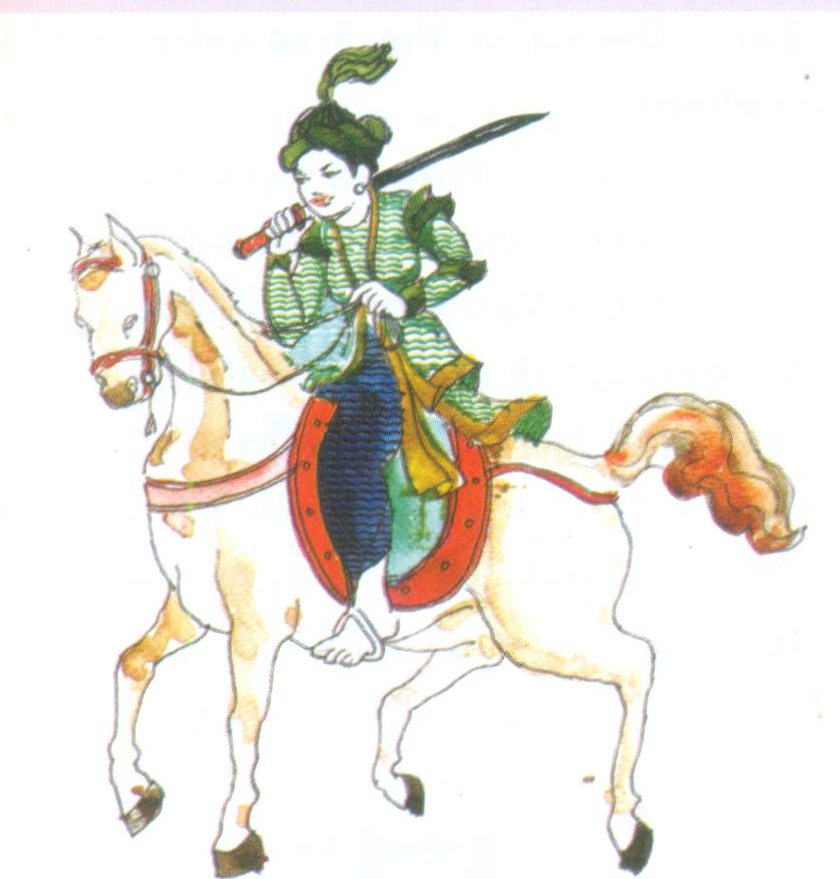 He was a military minister Bo Aung Swa serving under the king Narapati Sithu(536-573). When King Narapati Sithu was a crown prince, marched to Nga Saung Chan, King Min Yin Nara Theikha took possession of Narapati Sithu's wife Weluwaddy thereupon unwisely trying to be his wife. Thus the court horseman Nga Pyi rode at once to Nga Soung Chan to report what happened at court to his master the crown prince Narapati Sithu.
The journey was rather long enough and, Nga Pyi reached Ngabut Chaung (Stream) at sunset, Nga Pyi and his horse getting too tired, and Nga Pyi thought the stream was brimful of water by mistake, halted there for a night rest. But the well- trained clever horse was aware of sensing his master's secent from the other bank, neighing the whole night without a wink of sleep at all.
Telepathically on hearing his horse neighing Narapati Sithu could not sleep the whole night too. The next morning when the Nga Pyi came, he asked him where did he sleep, and being a loyal voluntary messenger Nga Pyi truely answered that he had slept at the other side bank of the creek, and reported about king Min Yin Nara Theinkha's unjustly and indecently act of committing adultery by occupying other people's wedded wife forcibly.
Thus Narapati Sithu's anger and rege abruptly mounted up that made him blind and deprived him reason, judgement or moral character. So he blamed the messenger Nga Pyi for not comming straight to him to report as fast as possible instead of wasting time over there for the whole night. On this account, the honest voluntary messenger Nga Pyi instead of getting reword, was being given capital punishment by death by the wife-mad Narapati Sithu himself.
Then Narapati Sithu sent a cavalry solidier Nga Aung Swa to Bagan on a mission of assassinating king Min Yin Naratheinkha with verbal promise that he would give him anyone of Min Yin Naratheinkha's wives as he liked, if mission accomplished.
After having accplished the mission of the plot, assassinating king Min Yin Naratheinkha, Nga Aung swa asked for what he had been given the promise, the king changed his mind as the wives earnestly requested him in tears that they would not be given to his hand. So the king soothed Nga Aung Swa, saying that he would give him another suitable pretty girl instead of those old ladies, however the stubborn Nga Aung Swa defiantly retorted and blamed the king, thereby he was being killed and becoming a Nat at once.