Head off the western Shan State, you will discover the fancy Inle Lake with myriads things to do and places to see. In addition to the beautiful floating villages, coffee shops are worth to pay a visit to chill out and taste good drinks and foods. If you are planning to find the best coffee shop to enjoy during your Inle Lake tour, this article will provide you the list of best coffee houses nearby Inle Lake.
Top 5 Coffee Shops in Nyaung Shwe
Coffee House by Pleasant Garden
Opening in the early of 2018, Coffee House by Pleasant Garden is a peaceful coffee shop in Nyaungshwe offering a relaxing place for visitors to have a cup of coffee whilst reading a book or taking a yoga class in the garden.
Address: Kansas Village Road, Iwal Tan Dam, Inle, Nyaungshwe, Myanmar
Telephone: +95 9 787 230306
Café CCM
This is a small coffee shop in Nyaungshwe but very cozy. In Café CCM, you will have a chance to enjoy coffee which is made from the coffee beans harvested in the garden around the hills nearby.
Address: Yonegyi Street, Nyaungshwe, Myanmar
Tel: +95 9 791 233635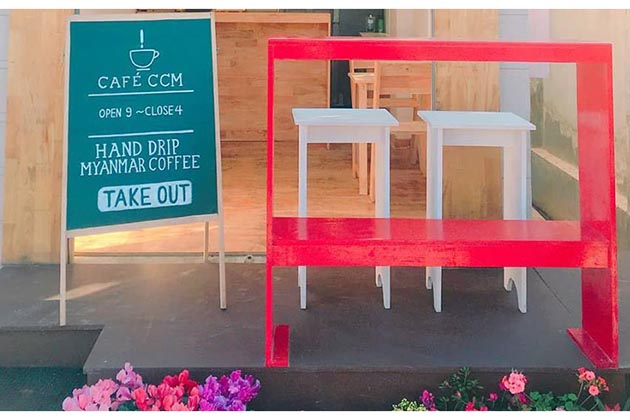 Mann Mann Rooftop Cafe & Restaurant
The coffee shop offers you an amazing view on the rooftop to enjoy your beverage and behold the fancy sunset.
Address: Near Myo Oo Ze Dhi, No.139, Kan Thar Quarter 4, Nyaungshwe, Myanmar
Tel: +95 9 267 579 095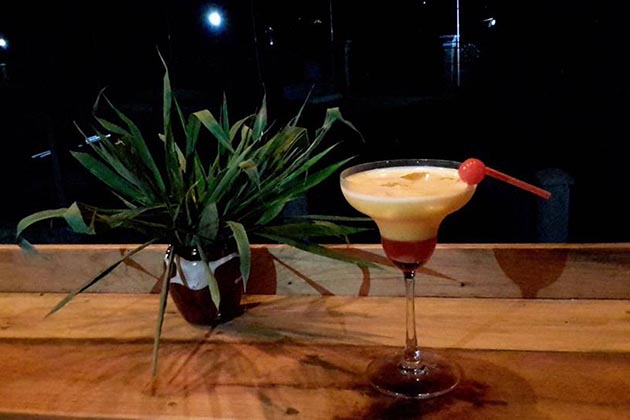 The Garden-Modern Food
The Garden is a perfect place for any visitors to have a cup of espresso or cappuccino in Nyaungshwe. Additionally, the coffee shop also provides free wifi and awesome fruit juice combine with various type of Shan and Thai food.
Address: Yone Gyi Street, Kan Thar Quarter 2, Nyaungshwe, Myanmar
Telephone: +95 9 265 212 151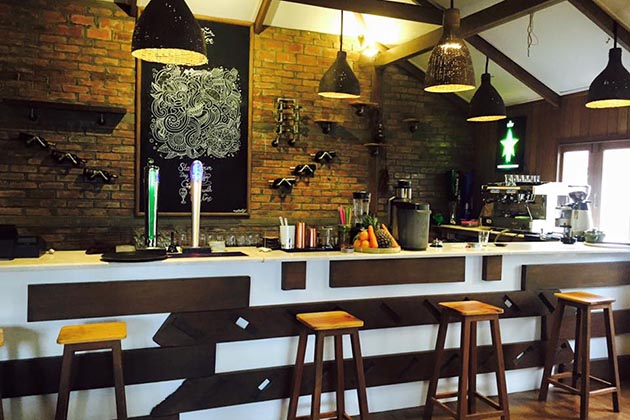 Thukha Caffee
Thukha Caffee is a relatively simple shop in Nyaungshwe makes you feel like you are having the beverage in a local house. Nevertheless, this is a nice coffee shop in Nyaungshwe that provide you with a local menu with good milk tea and Shan noodle.
Address: Corner Lan Ma Taw Street & Yoon Gyi Road, Nyaungshwe, Myanmar
Recommended Coffee Shop In Nyaung Shwe Nearby Inle Lake
These shops below are highly recommended for you not only have good beverage but also mouth-watering foods.
Chillax Bistro
Address: Kyaung Daw Nauk Street, Nyaungshwe 081, Myanmar
Tel: +95 9 431 14526
French Touch
Address: Kyaung Taw Shayt Street, no.23, Myo Lac Quarter, Nyaungshwe 081, Myanmar
Tel: +95 9 525 1365