Besides a large number of wonderful temples, Chin Village is an interesting destination for something different in Mrauk U.
It takes a half-hour tuk-tuk ride from Mrauk U town and about 3-hour boat trip on Lay Myo river to arrive at Chin Village. Along the river, you would see kids swimming and the local bathing and washing clothes. There are also fishermen, farmers, and traditional sailboats.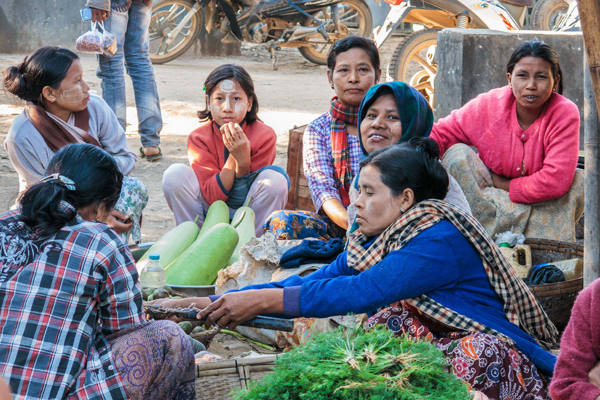 Chin women are well-known for their strange facial tattoo custom. It is said that during wartime, girls at 9 years old were tattooed so that invaders would not take them away. The whole tattooed face could be complete in a day and girls suffered terribly, especially the tender eyelid area. It is possible to tell where a female comes from based on her tattoo pattern since each area of the Chin tribe has its own distinctive tattoo pattern.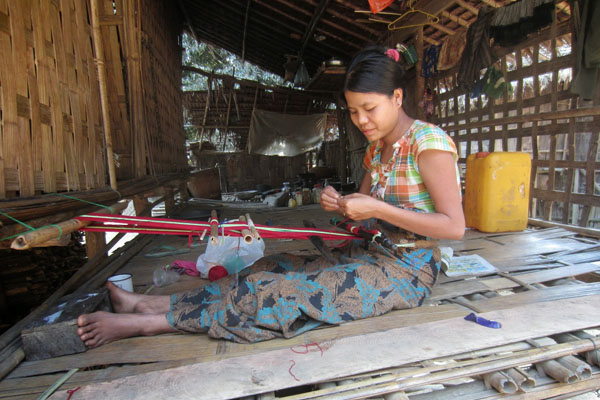 There are only a small number of old tattooed women living now in the village. Some people might be shy and unwilling to be taken pictures. Therefore having a local tour guide is highly recommended in your Myanmar trips for better bonds and understanding of their lives.
The Burmese government is no longer permitting the custom, neither is the young generation interested in partaking in the custom, unfortunately. So take your time to get to know this soon-to-be-gone part of the Chin culture!