Significant structure, the combination of olden and contemporary styles, 4 Buddha Images make Gadawtpalin Temple popular name among other attractions in Bagan. On the paper, the location of this temple is about 3 miles south of the Bu Pagoda on the bank of the Ayeyarwaddy River. This monument measures about 180 feet high and this spot is mostly-visited in Bagan day trips like the Sulamani temple.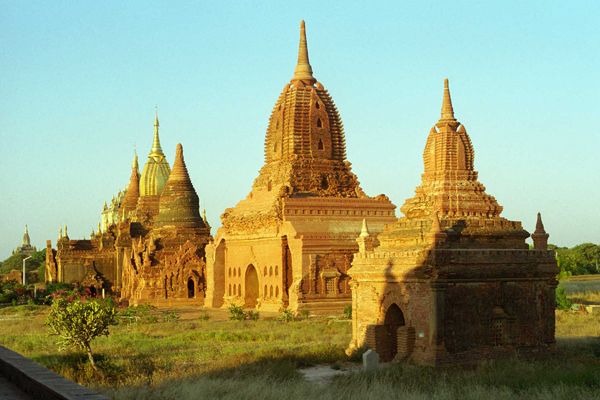 History
Journey back to the history, the construction of the Gadawtpalin Temple initialized in the time of King Narapatisithu after building the Sulamani Temple. However, the King was not the person who made this structure completed, his son, Htilominlo did.
It is said that King Narapatisithu was so proud with his power and he reclaimed that his power was much more glorious than that of his ancestors. It is believed that his misdemeanor to the ancestors made him blind, and he regained his sight only when he had his regards and his forebears made. The Brahman astrologers at the court advised him t make idols of his ancestors and placed them on the thrones and the King should worship them and ask them asking forgiveness for his sin. Later on, he regained his sight. The place where this ceremony took place houses Gawdaw-palin Pagoda. The name Gawdaw-palin literally means "the throne which was worshipped."
Gadawtpalin is counted as one of the largest shrines of Bagan. This double-storeyed temple features the late style. It is square in plan with porticoes on all four sides but the eastern portico projecting further than the others. In the ground storey, images of the Buddha are mounted among four sides of a vaulted corridor running around a central block.
Inside the Pagoda
This site houses four Buddha images on the upper storey and 10 Buddha images in the ground floor. A stone image of sitting Buddha in a house is placed at the north-east corner of the brick platform. It is an original artwork. Due to lime wash by the devotees of later period frescoes are faintly visible. While there an octagonal pagoda with two bell posts at the south-east corner of the precinct, at the north-east corner is a zedi of later period.