Early 13th century
Merit of King Nadaung Mya also known as Htilominlo (r. 1210-1235)
The stucco details of the exterior walls, or what is left of it, is very fine; tiles had been set among the stucco floral designs.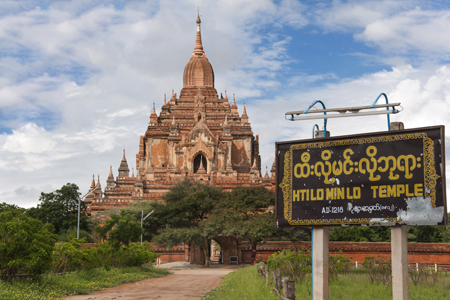 The interior walls arecovered with paintings. There are inscriptions from various periods beginning with probably the original time of construction to the 18th century. The architecture of the temple was designed as one at Sulamuni temple. Horoscopes between 15th to 17th centuries probably recorded events that took place at the temple. Every construction or event begins at an auspicious time chosen by the astrologer, which is still true today. Horoscopes were cast for new pagodas on their completion, for extensive renovation, or a new image enshrined.