There is a monastery with an unusual structure in Hpa An called Kyauk Kalap, which means 'water garden'. From the center of Hpa An, it is possible to rent a motorbike or take a motorcycle taxi to Kyauk Kalap so that you can see beautiful rice fields, plains, and mountains along the way.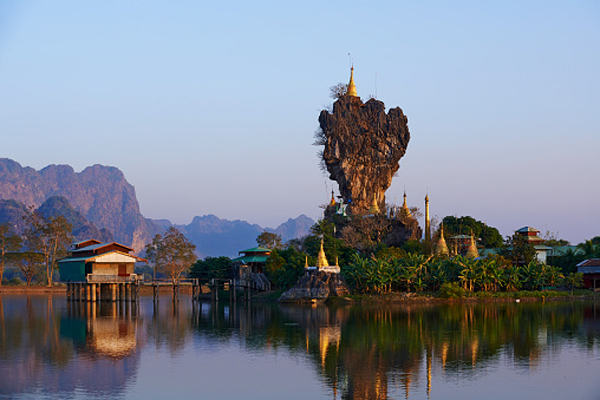 On arrival to the lake, you might want to take a few pictures of the uniquely spectacular compound with a small pagoda stood unbelievably still on top of a large rock formation which is next to a monastery in the middle of the lake. The monastery is where a well-known and highly respected monk U Winaya used to live in. It is closed every day from 12 pm to 1 pm for the monks' meditations. There is also free vegetarian food served at the pagoda from 9 am to 5 pm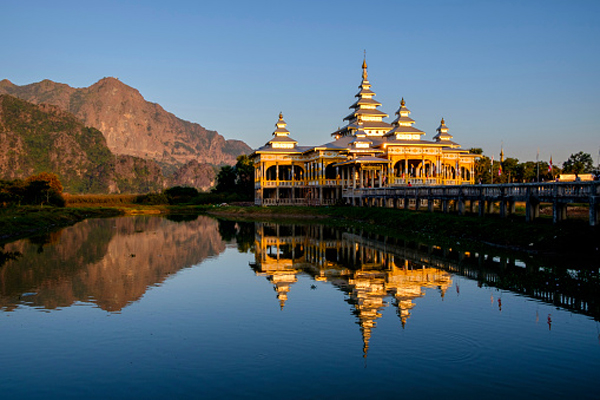 From the monastery, there are great views of the surrounding countryside to delight in. Moreover, it is convenient to visit Mount Zwegabin, one of the famous places in Hpa An which is among the most sacred mountains in the country.
Travel to Kyauk Kalap Monastery with Go Myanmar Tours
Browse this suggested itinerary and go ahead to start planning your dream trip:
Yangon – Golden Rock – Hpa An – Bago 4 Days
For more requirements or customize a unique trip to Hpa An, feel free to contact us to get a free quote!