Located about 10 km from Hpa An center, Mt Zwegabin is usually kindly chosen as the first thing to do in Hpa An when you are in the town. The summit can be reached from two ways: the west or the east. The western side is a longer route but it is considered easier to climb because the eastern side is quite steep. Along the way up to stand many Buddha statues and beautiful sceneries. The climb takes 2 – 3 hours and it is ideal to start climbing in the morning because you may not want to miss the stunning high-up-in-the-sky views of both sunrise and sunset. It is always enchanting to watch the last hints of light fading away and the first hints of light coming out, isn't it?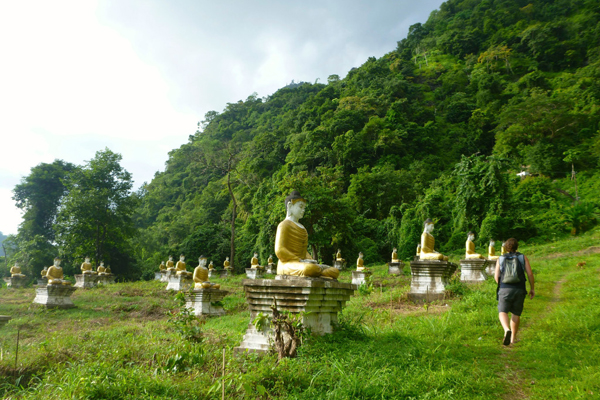 Tourists from Burma tours are highly recommended to take a walk around a monastery constructed at the summit of Mount Zwegabin and have a sleepover there. A series of temples, stupas, structures, and installations are there for you to explore. Mat, blankets, and pillows will be given by the monks in case you do not have sleeping bags. There are also basic facilities such as a small shop, a vegetarian restaurant, residential rooms and of course a dormitory. Despite the killing heat during day time, it will get cooler in the evening and candles will be lit in several small niches around the main stupa for the evening prayer, creating a peaceful atmosphere to enjoy.
Besides soaking yourself up to the tranquil sound of chanting and chiming, you might want to listen to the monks sharing about changes that have happened in Myanmar, tourists that have come to stay at the monastery and many other things.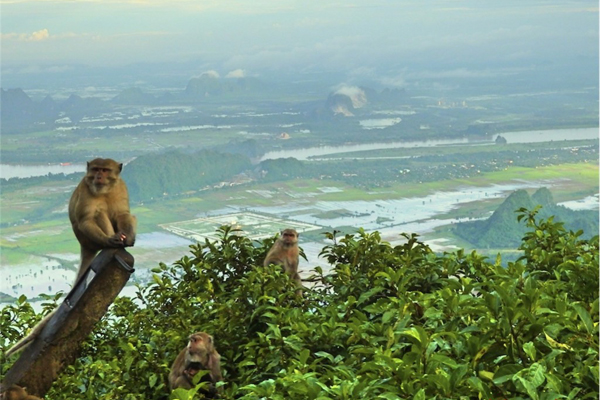 Another thing that would definitely be interesting to you is a large number of monkeys running around, playing and laughing. There is also a special 'monkey feeding time' when normally a young monk brings a large bowl of rice and throws down to the feeding spot.