Lies at the Southwest of Mandalay, the Maha Myat Muni Pagoda is well-known with tourists from Mandalay tours for its Maha Myat Muni Buddha Image named Maha Myat Muni, or Phaya Gyi. Annually, thousands of tourists flock to the pagoda to marvel at the oldest image in Myanmar.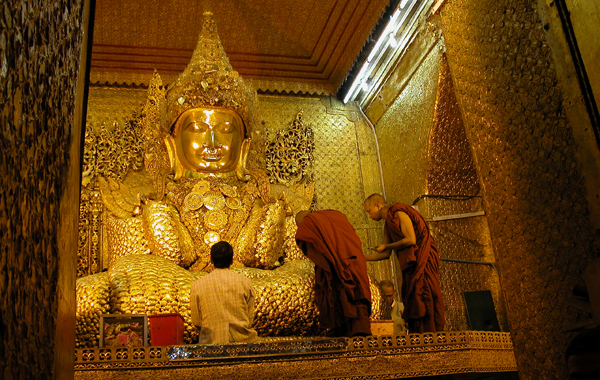 History of Maha Myat Muni Pagoda
Monarch of Rakhine-Dharyawaddy transported the image from Rakhine State. According to historical document, the process to carry the image was difficult and challenging; it took 4 months. The Maha Myat Muni Buddha Image, the altar which is 2.13m in height, 2 bronze Siamese images, 1 bronze three-head elephants and 3 bronze lion images were carried to the pagoda. In 1784, King Bodawpaya built the pagoda in Mandalay to house the Buddha image.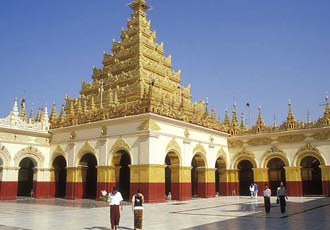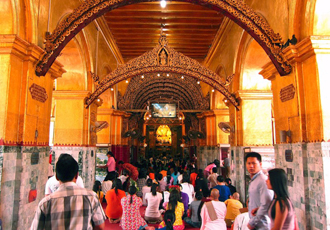 Highlights
Being the most revered Pagoda in Mandalay, the Buddha image in Maha Myat Muni Pagoda is also known as the Phaya Gyi. Every morning 4.30 AM, the ritual of washing the face of the Buddha's image is carried out by monks in the pagoda at.
The crown of the 4m-high seated image is covered by diamonds, rubies, and sapphires. The whole image is cast in bronze of 6.5 tons.
Many pilgrims visit the pagoda and apply gold leaf to gain merit, so now; the image is covered with 15 cm thick gold.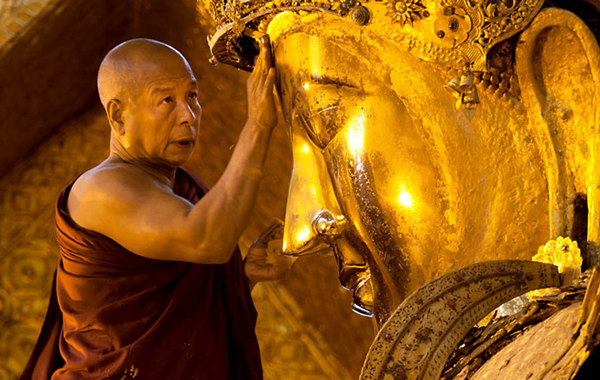 Maha Myat Muni Pagoda Travel tips
Go to Maha Myat Muni Pagoda early in the morning to catch an insight into the ritual.
Opening Hours: 6.00-20.00 every day