Clients: Elly Wynne
Nationality: Australia
Pax: 6 pax
Itinerary: Myanmar Private Trip 12 Days
Dear Rebecca,
How are you? I hope you and your family are well.
My friends and I are watching our photos taken during our trip to Myanmar and that we would like to send many thanks to you and your team for creating such a memorable journey. Everything was outstanding and beyond our expectations. Your thoroughness, quick-response, and caring from the first moment when I made my inquiry on your website to our return home really impressed us and helped us enjoy the vacation without any troubles. Since we wanted to make a small change in the itinerary, you helped us to work out the new itinerary that met exactly our interests.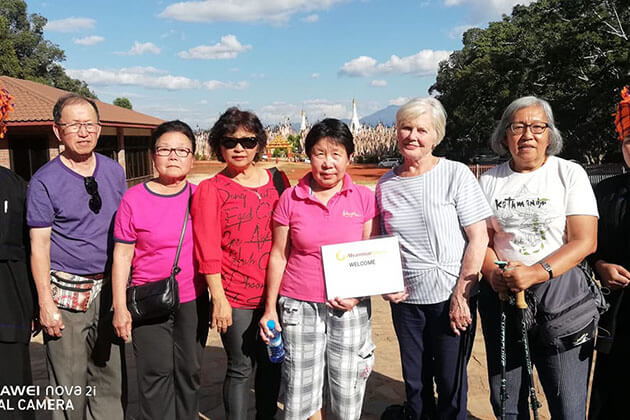 Each day in our 12-day trip was a day of meaningful experiences. We had a chance to visit the places we want to see, eat the dishes we want to enjoy and gained interesting knowledge about the country that we knew very little in the past. And we have to say that Myanmar is wonderful and beautiful. Yangon is dynamic and lively. Not just the Shwedagon Pagoda but we also love the moment when we walked on the street and the pigeon surrounding us creating peaceful scenery. Bagan is fantastic with temples and stupas dotted along the way we pass. Sunset on the river was an amazing experience for us. Inle Lake impressed us by another charm, we were astonished about how they created huge gardens on water. And Mandalay was truly scenic. The landscape and historical sites are beautiful and we found out that would be a big mistake if we did not add Mandalay in our itinerary.
We totally satisfied with your services, although meals are not included in our itinerary, the vehicles and accommodations were clean and comfortable. Both drivers and staff at the hotels were warm and friendly made us feel like we were at home. Hope we have a chance to see you again in the future
Best regards,
Elly Wynne