Both internet access and telephone line in Myanmar are more underdeveloped than those of other Southeast Asian countries. However, thanks to an innovation in infrastructure, Myanmar's telecommunications have significantly improved.
In the past, it is difficult to buy a SIM card as it is expensive and exists in a limited number. At the contemporary time, things have changed with a network of Telonor, Ooredoo and MPT selling cards varying at different types such as K1000, K3000, K5000 and K10,000.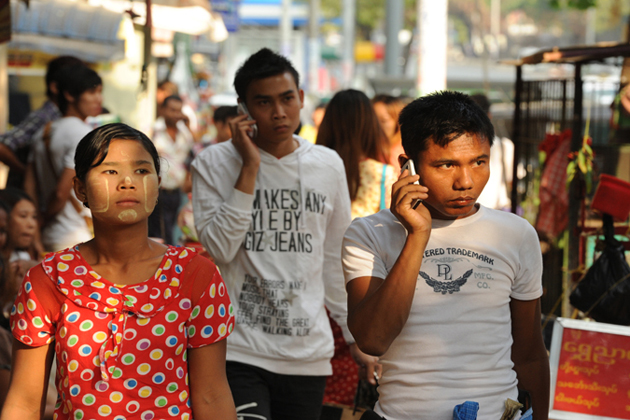 One of the most remarkable changes has close attach with the born of 4G coverages by Ooredoo and Telenor. From then on, Myanmar's telecommunications become faster and more flexible. If you travel within Myanmar, a Myanmar SIM card is needed. There are a number of SIM card retailers in major cities such as Yangon and Mandalay, towns, tourist sites as well as at Yangon International Airport.
Procedures to buy a Myanmar SIM card involve photocopies of the passport photo page, passport photo, and Myanmar visa page. Then, visit shops selling SIM cards with the display of MPT, Telenor or Ooredoo logos. There are both standard SIM and micro SIM cards for foreign visitors. Also, 3G mobile data for every SIM card are enabled. In case, you get into trouble with data usage and SMS text messaging block, you are advised to visit a licensed MPT, Ooredoo and Telenor shop for checking. In fact, unlike telecommunications in towns and large cities, both internet and mobile network access works badly in rural areas.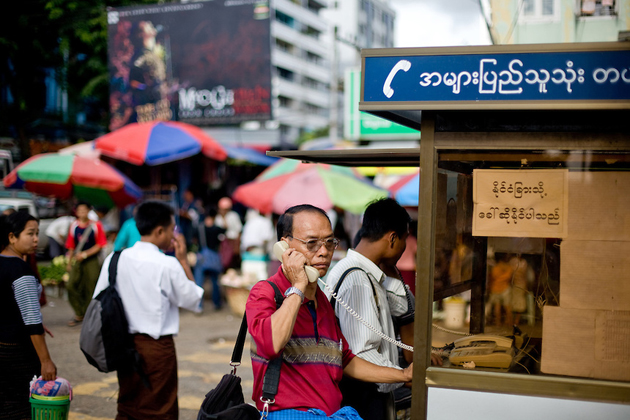 Mobile users should bear in mind that international calls are often expensive at around $5 for one minute. Moreover, you should be careful when making a phone call on your trip to Myanmar that sometimes you are still charged although your calls fail to connect.
If you want to make calls from abroad, dial your country's international access code, add 95, coupled with the local area code and minus the 0.