Tourists are now offered explorations to some mountains of Myanmar for ones inspired with climbing.
Mount Khakaborazi
Mount Khakaborazi, with its height of 5,881m (19.294 feet), is the highest mountain in Myanmar, also in Southeast Asia. It is located in the northern Myanmar state of Kachin in an outlying subrange of the Greater Himalayan mountain system. The peak is enclosed within Khakaborazi National Park. It is entirely mountainous and is characterized by broad-leaved evergreen rain forest, a sub-tropical temperate zone from 8.000 ft to 9.000 ft. (2.438 m to 2.743 m), then broad-leaved, semi-deciduous forest and finally needle-leaved evergreen, snow forest. Above 11.000 ft. (3.353 m) the highest forest zone is alpine. That is not the common type of alpine, the type growing here is different not only in kind from the forest but also in history and origin. Higher up, around 15.000 ft. (4.572 m), spot the habitat of cold, barren, windswept terrain with permanent snow and glaciers. There is a large ice cap with several outlet glaciers at around 17.500 ft. (5.334 m).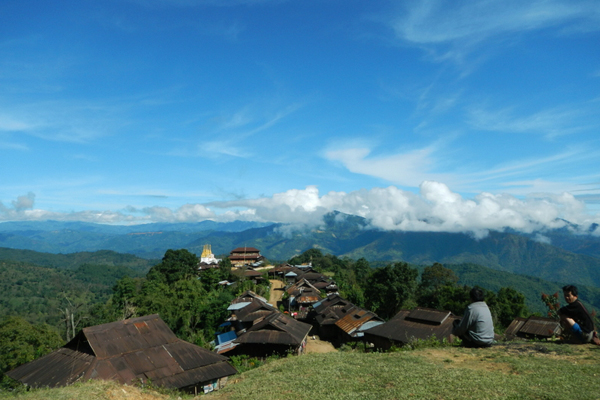 Mount Hponkan Razi
In Putao District, the northernmost part of Myanmar lies Hponkan Razi Mountain. This mountain became popular to tourists spending time to discover in their Myanmar tours as it is considered an ideal place for hiking, walking and relaxation thanks to the natural forest environment. For ones hoping to explore tradition, culture and lifestyle of indigenous hill tribes, Hponham Razi is still a never-ignored destination. Half of the year, the mountain is covered with snow but it is still inhabited by rare mammals and bird species as they can survive in high altitude.
About 30 mammal species can be observed including Red Panda, Takin, Red goral which can be found in East-Himalayan; also more than 200 bird species including Monayrit and hill pine forest, evergreen forest, medicinal plants, and wild rare orchids.
Nat Ma Taung
Nat Ma Taung, also known as Mount Victoria located in Kanpalet Township, Mindat District, Mount Victoria is part of the Chin Hills range. With a height of 3,053 meters (10,016 ft) above sea level, this is the highest mountain in the Chin State of western Burma.[2] Mount Victoria national park was established in 1994 covering an area of 279 square miles.
Nat Ma mountain national park preserve rare species of Myanmar Orchids. This national park is founded with the purpose of educating local people to shift from practicing shifting cultivation to cultivating perennial plants and trees, promoting and upgrading the park as an ecotourism attraction, attracting tourists with water rafting and rapid-shooting during the rainy season while the river flow is rapid.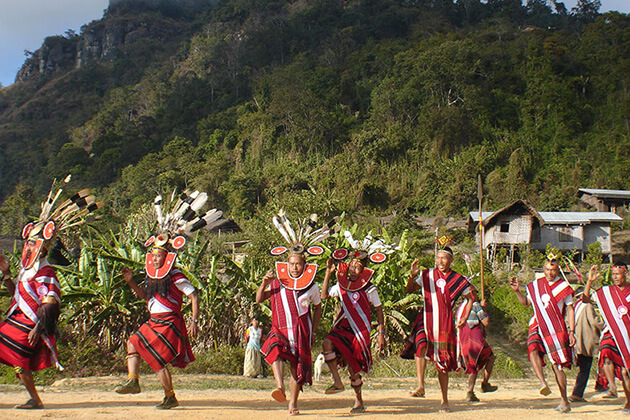 Forests are home of hill evergreen forests, moist upper mixed deciduous forests, pine forests (above 9000 feet), and hill savannah. Mammals such as tiger, bear, wild boar, leopard, goat, serow, gibbon, etc. and 159 bird species, reptiles and butterfly dwell here. Therefore this is the place where education and prohibiting of shifting cultivation in the protected areas, Inventory of forest flora, study and research on bird species and their natural habitats are conducted.
In order to initiate a permanent Taungya planning system with perennial plants, a modern Forest Village with the assistance of rule people, in which a field survey and inventory to promote and upgrade the park for ecotourism industry are conducted, was established.
Thanks to the richness in nature, the destination is a wonderful place to explore and study the traditional and cultural heritage of Chin people and their living systems, as well as observe the natural forest and trees, especially Rhododendron arboretum.