Tourists on Bagan tours may be banned from climbing temples in some hot spots of Bagan.
According to the local authorities, too many visitors climbing up the tops of ancient temples may create some diverse influence on long-term sustainability. Watching sunset and sunrise from tops of temples are among the most popular attractions for tourists in Myanmar because nowhere more ideal to enjoy the stunning scenery of nature than these ancient temples.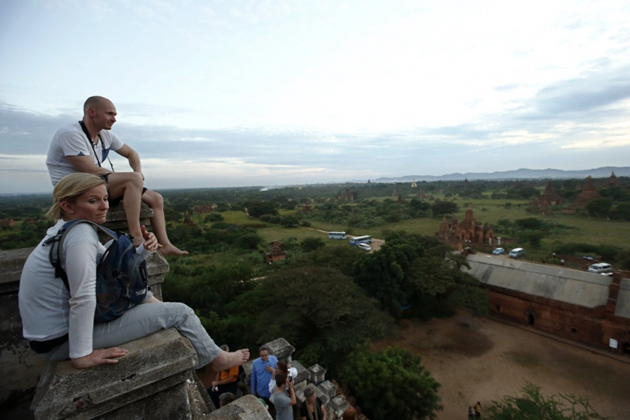 Last year, an attempt by the government to ban tourists from climbing on temples was abolished after causing a huge outcry in the tourism industry.
Besides, Myanmar is tending to choose The Japan International Cooperation Agency on constructing an earthen wall as a viewing location and to substitute the temples.
Bagan stands among the areas in Myanmar which were attacked by an earthquake last year. Some structures were seriously damaged, causing a lot of concern about the area being awarded the status of UNESCO World Heritage.