Estimated early 11th century
Old chronicles credited this temple to the period of Nyaung Oo Saw Rahan, 38th in the Bagan dynasty, a king who came before Anawrahta's father Kun Saw.
It is single-storied, called 'Temple of Deities' or as some interpreted the name, as 'Where Deities were confined', in the belief that non-Buddhist images were rounded up to be stored here. More likely it was built for the use of Brahmin astrologers of court and the Hindu community of Bagan.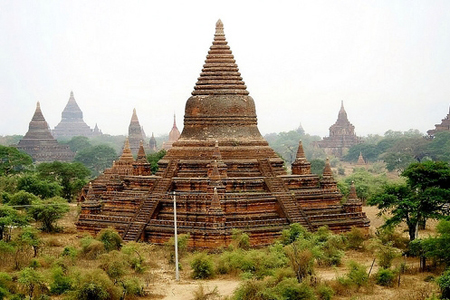 What remained of the sculptures and carvings show Hindu deities and proved that it was not a Buddhist temple and that it was built specifically for the Hindu community. A man-sized and delicately carved standing image of Shiva was moved to the Bagan Archaeological Museum for safety. Priceless objects from other temples were also moved to the museum.