Estimated 11th century
Pahtothamya temple is one of the oldest temples in Bagan. Some scholars attribute its merit to Sawlu (r. 1077-1084), son of Anawrahta but although tentatively dating it to his reign, few would credit this weakling king with such an elegant endeavor. Perhaps it is unfair, for Anawrahta took this son on his many travels so that not only the great king's signed votive tablets but his son's, too, were found all over the country. However Sawlu, even today, earn little favor in the eyes of both historians and common folk.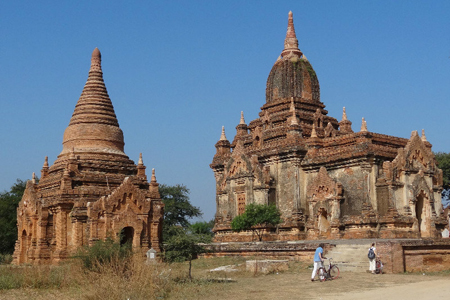 It is the earliest Gubyauk or illustrated temple. There are many wonderful wall paintings of Buddhist scenes; the faces of king and attendants are bearded, in a very Indian style. It is believed that Indian artists were brought in to paint the murals.