Pantaut refers to the work of using stucco to create decorative floral designs in relief. The craftsmen are the figures of mythical lions, dragons and floral patterns.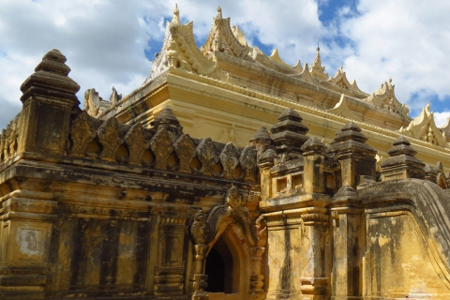 People in Myanmar started practicing this art before the Bagan period and it kept improving tremendously in the Bagan, Ava, Amarapura and Yadanapon areas. The historical records show that the works of Stucco were once very well-known in Bagan period. In Bagan time Stucco works specialized in detailed decorations. Afterward, we had Stucco carvings of mid-Konbaung or Amarapura period, which had Burmese style and were very fine.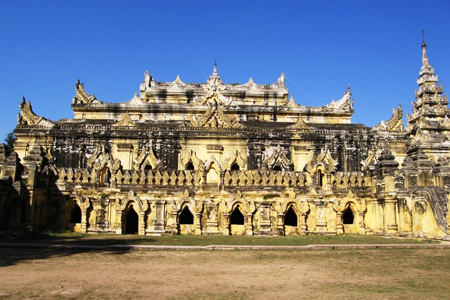 Despite the small number, the curled leaves and buds look extremely eyes-catching and sophisticated. We could see the wooden pyanthat durrets above Menu's brick monastery at Ava which still stands magnificently until the modern time. The buds and flowers in bunches in the center of the portal at U Kin-danke are the stellar example of Myanmar's exceptional Pantaut workmanship, which is something that Burmese people could crow about.