Located in the north of Myanmar, Putao is a tranquil isolated town in the Himalayan foothills. In the past, there is was a military outpost known as Fort Hertz situated in Putao during the late British colonial era. Putao is a truly great place for nature lovers as you could have a chance to experience thrilling adventures. Whether it's trekking, mountaineering or white water rafting, Putao never fails to satisfy you.
Due to its isolated position in the northern tip of Myanmar, Putao can be reached by air. Surrounded by peaked mountains, primeval rivers as well as pristine landscape, the place offers a relaxing and refreshing atmosphere. To be more specific, there is no greater place than Putao to take wonderful trekking, or even tough hiking. While there, you can also get to know more about the lives of local tribes.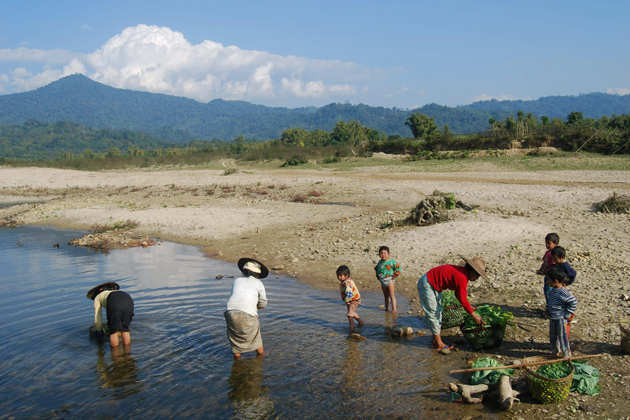 As it is an isolated area of Myanmar, there is still a limited number of visitors to Putao. That is the reason why there are few foreigner-licensed hotels in the region. If you plan to visit Putao in your trip to Myanmar, you are advised to book accommodation in advance. Moreover, most hotels close in the rainy season from June to September, so the best time to visit Putao is between November and April.